$19.99
AUD
Category: TRUE CRIME | Series: Penguin Essentials Ser.
'Dick became convinced that Perry was that rarity, 'a natural killer'- absolutely sane, but conscienceless, and capable of dealing, with or without motive, the coldest-blooded deathblows' On November 15, 1959, in the small town of Holcomb, Kansas, a wealthy farmer, his wife and their two young children were found brutally murdered. Blood all over the walls, the telephone lines cut, and only a few dollars stolen. Heading up the investigation is Agent Al Dewey, but all he has are two footprints, four bodies, and a whole lot of questions. Truman Capote's detailed reconstruction of the events and consequences of that fateful night, In Cold Bloodis a chilling, gripping mix of journalistic skill and imaginative power. 'One of the stupendous books of the decade.' Sunday Express ...Show more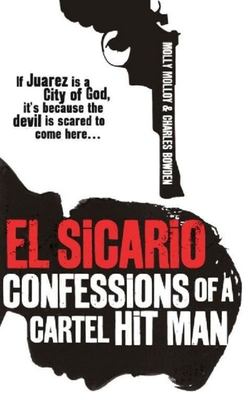 $32.95
AUD
Category: TRUE CRIME
"I'm going to tell you about 20 years of my life dedicated to serving the cartel. Serving them with these hands. Torturing people. And killing. In this unprecedented and chilling monologue, a repentant Mexican hitman tells the unvarnished truth about the war on drugs on the Americans. El Sicario is the hidden face of America's war on drugs. He is a contract killer who functioned as a commandante in the Chihuahuan State police, who was trained in the US by the FBI, and who for twenty years kidnapped, tortured and murdered people for the drug industry at the behest of Mexican drug cartels. He is a hit man who came off the killing fields alive. He left the business and turned to Christ. And then he decided to tell the story of his life and work. Charles Bowden first encountered El Sicario while reporting for the book "Murder City". As trust between the two men developed, Bowden bore witness to the Sicario's unfolding confession, and decided to tell his story. The well-spoken man that emerges from the pages of El Sicariois one who has been groomed by poverty and driven by a refusal to be one more statistic in the failure of Mexico. He is not boastful, he claims no major st ...Show more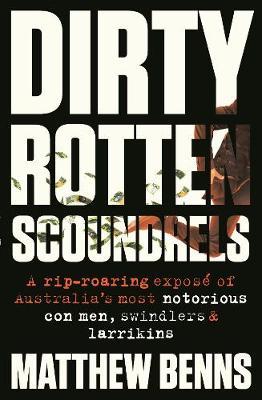 $32.99
AUD
Category: TRUE CRIME
A highly entertaining, scurrilous and fascinating book on Australian con men (and women) and all their dirty, devious tricks. There are con men you fear and con men you hate, and con men with amazing stories who take your breath away with their dirty tricks and sheer brazen effontery. How do they get aw ay with it?Written by bestselling author Matthew Benns, Dirty Rotten Scoundrels is a rollicking rollcall of all the worst and most outrageous scammers and dodgy dealers, a true crime book that will have readers gasping in disbelief at the sheer effrontery of these Aussie crooks and amazed at the gullibility of their victims. Con artists often revel in the image of a larrikin but this book will push beneath the veneer to delve into the true nature of the evil these people do and the long lasting damage, emotional and financial, suffered by their victims. ...Show more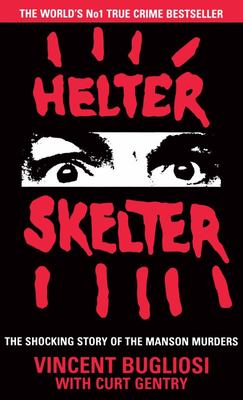 $24.99
AUD
Category: TRUE CRIME
The shocking true story of the Manson murders, revealed in this harrowing, often terrifying book. Helter Skelter won a Mystery Writers of America Edgar Award in 1975 for Best Fact Crime Book. On August 9th 1969, seven people were found shot, stabbed and bludgeoned to death in Los Angeles. America watche d in fascinated horror as the killers were tried and convicted. But the real questions went unanswered. How did Manson make his 'family' kill for him? What made these young men and women kill again and again with no trace of remorse? Did the murders continue even after Manson's imprisonment? No matter how much you think you know about this case, this book will still shock you. ...Show more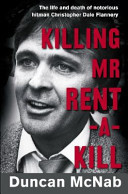 $29.99
AUD
Category: TRUE CRIME
The true story behind the life, crimes and disappearance of one of Australia's most notorious hitmen, Mr Rent-A-Kill.Christopher Dale Flannery received his first criminal conviction at the age of fourteen. Within twenty years, he would become one of the most feared criminals in Australia, believed to be responsible for up to a dozen murders, most of which he was never tried for. His crimes would create a worldwide media storm and his disappearance would go on to become criminal legend.This is the gripping biography of an underworld assassin who associated with some of Australia's most infamous felons and became dangerously close to many of the most powerful and corrupt police operating at the time. Exposing the double-crossings, brutal gangland wars and bloody reprisals of Sydney's dark underbelly, this is the true story of Mr Rent-A-Kill as it has never been told before.Duncan McNab is a former Sydney detective and private investigator turned journalist. His encounters with many of Flannery's associates bring a unique insider's perspective to one of the most intriguing unsolved cases of the last thirty years. ...Show more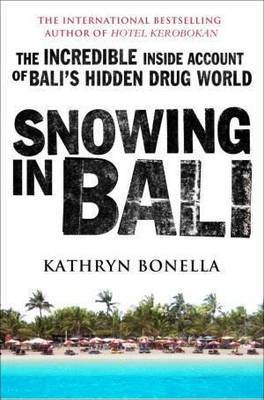 $34.99
AUD
Category: TRUE CRIME
It's snowing in Bali. Among Bali's drug dealers it's the code for a huge cocaine shipment having just landed. For the men who run the country's drug empires, it's time to get rich and party hard. Snowing in Bali is the story of the drug trafficking and dealing scene that's made Bali one of the world's m ost important destinations in the global distribution of narcotics. With its central location to the Asia Pacific market, its thriving tourist industry to act as cover for importation, and a culture of corruption that can easily help law enforcement turn a blind eye, Bali has long been a paradise for traffickers as well as for holiday-makers. Kathryn Bonella, bestselling author of Hotel Kerobokan, has been given extraordinary access into the lives of some of the biggest players in Bali's drug world, both past and present. She charts their rise to incredible wealth and power, and their drug-fuelled lifestyles, filled with orgies, outrageous extravagance and surfing. But running international drug empires in Bali can also be a highly risky business, with terrible consequences for those caught and convicted. From the highs of multi-million dollar deals to the desperate lows of death row in an Indonesian high security jail, Snowing in Bali is a unique, uncensored insight into a hidden world. ...Show more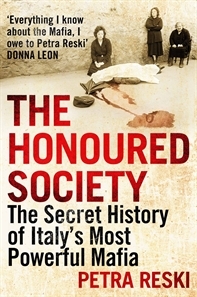 $32.99
AUD
Category: TRUE CRIME
When six maflosi were shot and killed in a quiet German town, the massive reach of Calabria's mafia was brought brutally into focus. In "Mafia", Petra Reski reveals the organized crime network that has Europe in its grip. In the early hours of an August morning a gunfight broke out in an Italian restaur ant in Duisburg; in less than five minutes over seventy shots were fired into the bodies of six men. Both victims and assassins were members of the 'Ndrangheta crime organization; Calabria's Mafia had extended the savage tentacle of its influence outside Italy for the first time. For the men of the 'Ndrangheta, time is still measured in hour-glasses and honour may only be washed with blood. Petra Reski dispels the Hollywood romance surrounding the Mafia to reveal the huge and menacing force lurking everywhere - from street corner to parliament offices, construction site to corporate headquarters - and involved in everything from petty extortion to the disposal of nuclear waste. Reski's searing portrait of the criminals who have come to control not only Italy but vast swathes of Europe, is a journalistic tour de force. It is suitable for readers of Mario Puzo's "The Godfather", Tobias Jones' "The Dark Heart of Italy", Tim Parks' "An Italian Education", Roberto Saviano's "Gomorrah", Mark Bowden's "Killing Pablo". ...Show more
$32.99
AUD
Category: TRUE CRIME
In MAFIA REPUBLIC, John Dickie, Professor of Italian Studies at University College, London and author of the international bestsellers COSA NOSTRA and MAFIA BROTHERHOODS, shows how the Italian mafias have grown in power and become more and more interconnected, with terrifying consequences. The Financial Times described John Dickie's MAFIA BROTHERHOODS as 'Powered by the sort of muscular prose that one associates with great detective fiction' and in MAFIA REPUBLIC John Dickie again marries outstanding scholarship with compelling storytelling. In 1946, Italy became a democratic Republic, thereby entering the family of modern western nations. But deep within Italy there lurked a forgotten curse: three major criminal brotherhoods, whose methods had been honed over a century of experience. As Italy grew, so did the mafias. Sicily's Cosa Nostra, the camorra from Naples, and the mysterious 'ndrangheta from Calabria stood ready to enter the wealthiest and bloodiest period of their long history. Italy made itself rich by making scooters, cars and handbags. The mafias carved out their own route to wealth through tobacco smuggling, construction, kidnapping and narcotics. And as criminal business grew exponentially, the mafias grew not just more powerful, but became more interconnected. By the 1980s, Southern Italy was on the edge of becoming a narco-state. The scene was set for a titanic confrontation between heroic representatives of the law, and mafiosi who could no longer tolerate any obstacle to their ambitions. This was a war for Italy's future as a civilized country. At its peak in 1992-93, the 'ndrangheta was beheading people in the street, and the Sicilian mafia murdered its greatest enemies, investigating magistrates Giovanni Falcone and Paolo Borsellino, before embarking on a major terrorist bombing campaign on the Italian mainland. Today, the long shadow of mafia history still hangs over a nation wracked by debt, political paralysis, and widespread corruption. While police put their lives on the line every day, one of Silvio Berlusconi's ministers said that Italy had to 'learn to live with the mafia'; suspicions of mafia involvement still surround some of the country's most powerful media moguls and politicians. The latest investigations show that its reach is astonishing: it controls much of Europe's wholesale cocaine trade, and representatives from as far away as Germany, Canada and Australia come to Calabria to seek authorisation for their affairs. Just when it thought it had finally contained the mafia threat, Italy is now discovering that it harbours the most global criminal network of them all. ...Show more
$32.99
AUD
Category: TRUE CRIME
The story of how an Australian showgirl became entangled in her boyfriend's European cocaine ring and how it changed her life forever.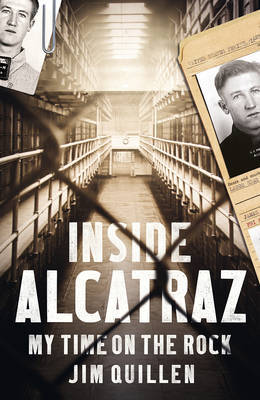 $35.00
AUD
Category: TRUE CRIME
Each day we saw the outside world in all its splendour, and each day that view served as a reminder that we had wasted and ruined our lives. Jim Quillen, number 586: a runaway, problem child and petty thief, was jailed several times before his 20th birthday. In August 1942 after another botched burglary attempt, he was arrested on the run and sentenced to imprisonment on Alcatraz island. Through his many adventures across the US landscape, Jim Quillen reminds us of the stark reality the Depression years brought, and the unforgiving rule by which society and the State punished its people, what happened in 1946 during the bloody riot between the inmates and prison guards. As a personal friend of most of the participants involved in the 46 hour stand-off, Jim Quillen breaks down the myths of Bob Stroud 'The Birdman' and tells us in sanguine detail what really happened that day. Imprisoned for 10 years Jim Quillen reflects on life, and shares his journey of surviving Alcatraz; a place designed to 'break inmates physically, mentally and spiritually' and its cruel realities, dangerous alliances and the hard road that led him back to freedom. ...Show more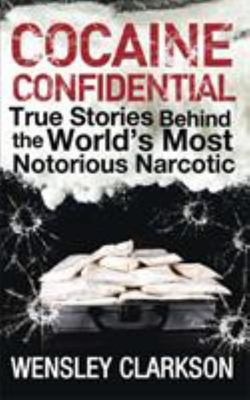 $19.99
AUD
Category: TRUE CRIME
Cocaine is the world's most notorious narcotic. It underpins a vast, multi-billion pound underworld with a dark and deadly side. But who really are the shadowy people behind this chilling network? The coca farmers, the jungle sweat-shop workers, the smugglers, the suppliers, and, ultimately, the dealers who provide for the world's hundreds of millions of users. Cocaine Confidential goes inside the lives of all these characters to reveal their stories for the first time. Along the way you'll meet hitmen, pimps, desperate former international footballers, coke barons, mules, hardened traffickers and corrupt cops as the truth is unravelled in a roller coaster ride through this secret world. ...Show more