$60.00
AUD
Category: ARCHITECTURE
Still invites readers to take on the philosophy of the SLOW movement: Living Sustainable. Local. Organic. And Whole. Our homes are ideally placed to support and promote this philosophy, through everything from the materials we source in construction to how we fit-out and furnish them. The choices we mak e don't have to be at the expense of creating a space that feels warm and welcoming, though. Instead, it can actually make us feel better about how and where we live. This beautiful book explores the homes of twenty people from around the world - across four continents and thirteen countries - enlightening readers as to why they chose the SLOW path and how it has benefitted their lives. There is no one way, but many paths that are leading to more awareness and a greater conversation. Still is the follow-up to Natalie Walton's highly successful first title This is Home, and once again features location photography by Chris Warnes.     ...Show more

Built Perth
by Tom McKendrick; Elliot Langdon
$29.99
AUD
Category: ARCHITECTURE
From convicts building their own prison to an arena inspired by an'unsolvable' puzzle, discover the quirky stories behind some of Perth's most notable architecture. Featuring beautiful illustrations of 50 of Perth's most iconic historic and contemporary buildings, this handy, informative curated guideb ook is the perfect companion with which to explore the city's architectural history, from its colonial roots through to recent innovative designs that have garnered international acclaim. Perfect for visitors and locals alike, Built Perth is a reminder to look up, andto discover the tales behind the familiar facades and hidden gems of our built environment. ...Show more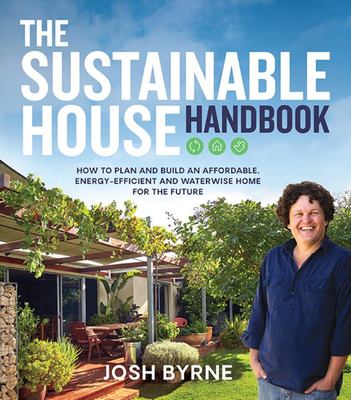 $39.99
AUD
Category: ARCHITECTURE
The Sustainable House Handbook is your comprehensive guide to building an affordable, eco-friendly and energy- plus water-efficient green home for the future. In this book, sustainability expert and Gardening Australia presenter Josh Byrne takes takes readers through the process of planning a 10-Star ra ted high-performance home according to the Australian Nationwide House Energy Rating Scheme (NatHERS), and outlines how it is possible to build with conventional materials, in an accessible and cost-effective way.   Josh shows how to create a family home that is comfortable year-round, without the need for air conditioning or additional heating, how to integrate solar power to cover household needs, and how to reduce water usage by integrating rainwater tanks and greywater recycling systems. He also discusses how to cleverly incorporate organic food production in the garden while maintaining a highly attractive space that improves health and wellbeing.   Illustrated throughout with photos, plans, charts, diagrams and useful statistics and measurements, The Sustainable House Handbook is an accessible, easy-to-follow resource for anyone planning their dream house, or thinking about how to live more sustainably. ...Show more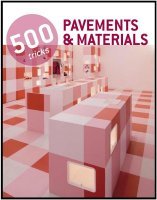 $16.99
AUD
Category: ARCHITECTURE | Series: 500 Tricks
Each volume focusses on one of the key factors that play a role in decoration - Color, Storage, Accessories, Lighting, Flooring & Materials or on different kinds of houses or spaces - Rooms for fun, Rooms for kids or Urban apartments. The photographs, accompanied by descriptive captions,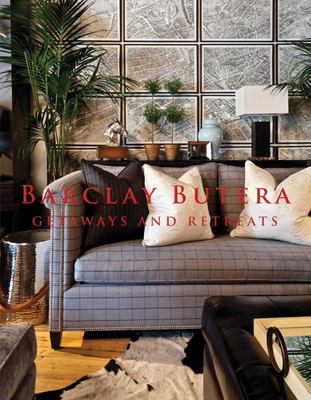 $49.99
AUD
Category: ARCHITECTURE
Rest and relaxation with every turn of the page Everybody has a favorite season and place to vacation, unwind, and escape! From an uncluttered nautical condo at the shore, to a rustic mountain lodge with warm textiles and golden colors, to a hip pied-a-terre in cosmopolitan New York City, Butera shares designs for getaway homes to suit every taste. Barclay Butera is the author of two previous books: Living in Style and Living on the Coast. He has also appeared on NBC's Today Show, Extra!, CBS, ABC, Fox, Beautiful Homes Great Estates and HGTV; and has received press in the New York Times, Los Angeles Times, Wall Street Journal, House Beautiful, Traditional Home, Veranda, House Garden, Elle Decor, Western Interiors Design, Luxe, Robb Report, Esquire, 1stdibs.com ...Show more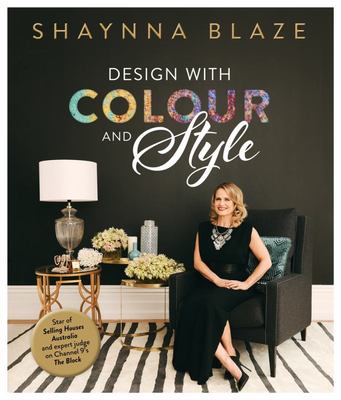 $39.99
AUD
Category: ARCHITECTURE
Learn how to use color and style to create interior designs that reflect who you are and how you want to live Interior design expert Shaynna Blaze is passionate about helping people uncover their own personal interior style. In this book, she explores the intriguing, enticing elements of color and styl e and explains how you can use them to transform your home. Using beautiful photographs and practical examples, Shaynna shows how color affects a space and the mood of those living in it. She reveals how contemporary and historic design styles have developed, and ways they can be interpreted to suit your taste, with hands-on tips for putting your ideas into practice. With her warm, down-to-earth approach, Shaynna offers guidance and inspiration to help you discover your own individual style and color palette, so you can design your dream interior. ...Show more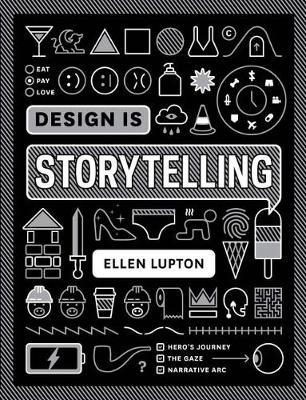 $29.99
AUD
Category: ARCHITECTURE
A playbook for creative thinking, created for contemporary students and practitioners working across the fields of graphic design, product design, service design and user experience. Design is Storytelling is a guide to thinking and making created for contemporary students and practitioners working acro ss the fields of graphic design, product design, service design, and user experience. By grounding narrative concepts in fresh, concrete examples and demonstrations, this compelling book provides designers with tools and insights for shaping behaviour and engaging users. Compact, relevant and richly illustrated, the book is written with a sense of humour and a respect for the reader's time and intelligence. Design is Storytelling unpacks the elements of narrative into a fun and useful toolkit, bringing together principles from literary criticism, narratology, cognitive science, semiotics, phenomenology and critical theory to show how visual communication mobilizes instinctive biological processes as well as social norms and conventions. The book uses 250 illustrations to actively engage readers in the process of looking and understanding. This lively book shows how designers can use the principles of storytelling and visual thinking to create beautiful, surprising and effective outcomes. Although the book is full of practical advice for designers, it will also appeal to people more broadly involved in branding, marketing, business and communication. ...Show more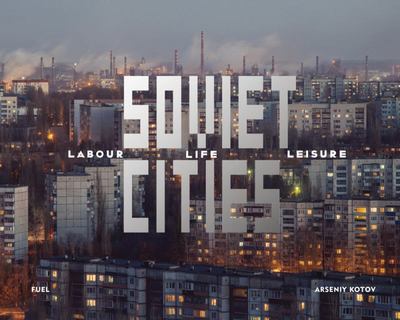 $49.99
AUD
Category: ARCHITECTURE
In recent years Russian cities have visibly changed. The architectural heritage of the Soviet period has not been fully acknowledged. As a result many unique modernist buildings have been destroyed or changed beyond recognition.Russian photographer Arseniy Kotov intends to document these buildings and t heir surroundings before they are lost forever. He likes to take pictures in winter, during the 'blue hour', which occurs immediately after sunset or just before sunrise. At this time, the warm yellow colours inside apartment block windows contrast with the twilight gloom outside. To Kotov, this atmosphere reflects the Soviet period of his imagination. His impression of this time is unashamedly idealistic: he envisages a great civilization, built on a fair society, which hopes to explore nature and conquer space.From the Baikonur Cosmodrome in the desert steppes of Kazakhstan to the grim monolithic high-rise dormitory blocks of inner city Volgograd, Kotov captures the essence of the post-Soviet world. 'The USSR no longer exists and in these photographs we can see what remains - the most outstanding buildings and constructions, where Soviet people lived and how Soviet cities once looked: no decoration, no bright colours and no luxury, only bare concrete and powerful forms.' ...Show more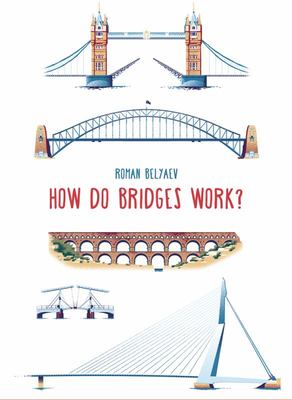 How Do Bridges Work?
by Roman Belyaev; Ruth Ahmedzai Kemp (Translator)
$27.99
AUD
Category: ARCHITECTURE | Series: How It Works
Why were bridges invented? What did the first bridges look like? How do they stay up and why are there so many different designs? From architecture to engineering (and other STEM subjects!), scale new heights on an enchanting journey with the school children in this book to discover answers to these que stions along with other fascinating facts about bridges and how they work. Written and illustrated by Kate Greenaway Medal nominee and STEAM Children's Book prize winner, Roman Belyaev. ...Show more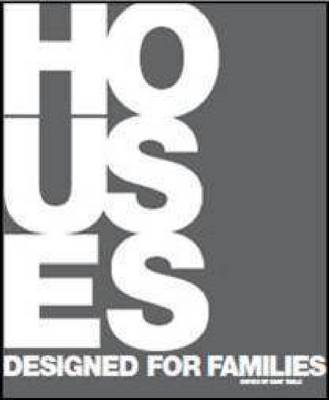 $59.95
AUD
Category: ARCHITECTURE
Having a family requires an adaptation of your lifestyle. In addition, it requires you to think about how your home will best fit your needs. Houses Designed for Families shares with readers how a house can be tailored to suit a family's individual needs. With advice on how to positions rooms to maximis e privacy, traffic flow and noise control, this book has something for every homeowner. The book will also show readers how fixtures, finishes and furniture can combine to maximise an aesthetic effect, whilst keeping the focus on families in mind. Full colour illustrations throughout ...Show more
$29.99
AUD
Category: ARCHITECTURE
The ultimate collection of the most innovative, beautiful, and influential products ever designed -- now fully up to date From the paper clip to the Eames Lounge Chair, the hundreds of everyday objects included in The Design Book span the last five centuries and shape our society in indelible ways. This extraordinary collection includes classic pieces by Breuer, Le Corbusier, and Castiglioni as well as anonymously designed objects like the deck chair and the whisk. Each entry has been carefully reviewed to bring every detail fully up to date and, with the addition of 30 products designed within the last 15 years, this new edition is more comprehensive -- and relevant -- than ever. Praise for the original edition: "Phaidon seems to have pulled off the rare trick of creating something accessible and wide-ranging, but genuinely interesting and informative too." --Design Week ...Show more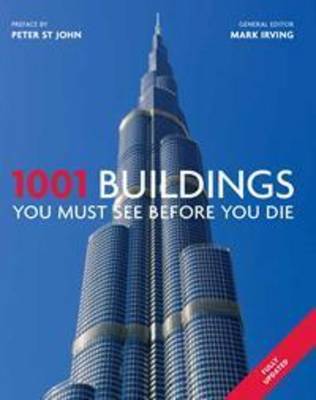 $39.99
AUD
Category: ARCHITECTURE
1001 Buildings You Must See Before You Die is the complete yet accessible guide to the architectural masterpieces of the world - a compendium of familiar landmarks and undiscovered gems that will inform and delight everyone with an interest in architecture and travel.