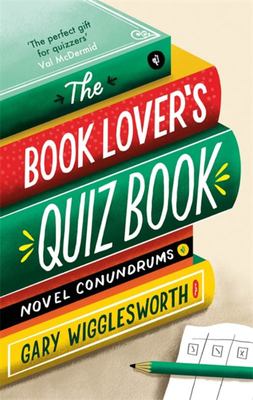 $32.99
AUD
Category: ATLAS & REFERENCE
'Brilliantly inventive and entertaining questions from the bookworm's bookworm' Mark Mason, author of Walk the Lines, Question Time and many more This is a literary quiz book with a difference. Rather than basic sets of questions, The Book Lover's Quiz Book mirrors the format of Gary's live quizzes, at the Betsey Trotwood in London and elsewhere. So, there are lots of multiple-choice questions, some amusing answers, clever red herrings, little-known facts about authors and some of the much-loved Say What You See picture round. Also, there are fixed and variable rounds - fixed ones include 'Blankety Books' (one word missing from the title - always with a theme), 'Literary Links and lists' (what connects/next in the list etc.) and '2 of a Kind' (name the character and the author that share the same initials). The changeable rounds keep the quizzes fresh and include 'What the Dickens?' (real or made-up Dickens names), 'RomeNo or JuliYess' (real or made-up Shakespearian insults) and 'Book Bingo!' (identify the correct number). There are also more standard rounds such as 'First Lines', 'Working Titles' and 'Banned Books'. The aim of all Gary's quizzes, and this book, is that people should have fun and be able to guess (if they don't know) as much as possible. ...Show more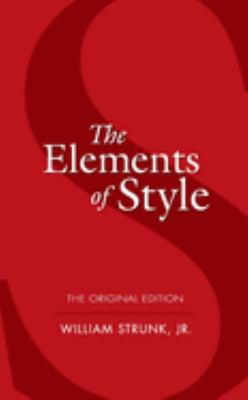 $11.99
AUD
Category: ATLAS & REFERENCE | Series: Dover Language Guides
The revisions to this edition are purposely kept minimal in order to retain the book's unique tone, wit, and charm. A new Glossary of the grammatical terms used in the book provides a convenient reference for readers. The discussion of pronoun use is revised to reflect the contemporary concern with sexi st language. In addition, there are numerous slight revisions in the book itself which implement this advice. A Foreword by Roger Angell reminds readers that the advice of Strunk & White is as valuable today as when it was first offered. This book has conveyed the principles of English style to millions of readers. Use the fourth edition of "the little book" to make a big impact with writing. ...Show more
$19.99
AUD
Category: ATLAS & REFERENCE
Q: What's inside this bumper quiz book? A: More than 500 brand new, up-to-date quizzes and 10,000 questions. Covering everything from pop stars to death stars, rounds are a mixture of themed and pot luck with questions from teasers to ones that will scramble even an egghead's brains. Perfect for playing with friends and family! Q: Who is it for?A: You, your mum, your dad, your family and friends, the man down the road and two halves of the crowd at your local. Each quiz provides good clean fun for all. The answers are quick and easy to find so that anyone can pick this up and become a quiz master. ...Show more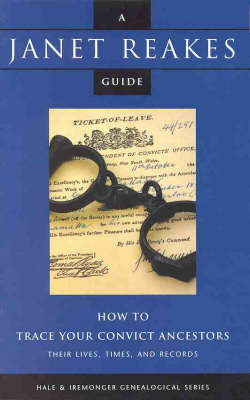 $18.99
AUD
Category: ATLAS & REFERENCE
Genealogy is now the most popular hobby in Australia and Janet Reakes is one of Australia's best known authorities. Originally published in 1987 and revised several times, this guide has now been completely updated and substantially re-written.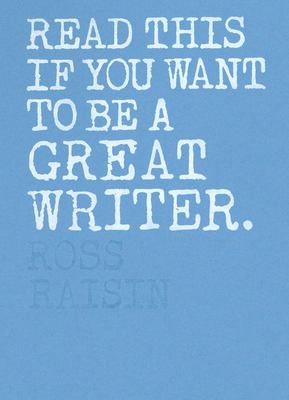 $24.99
AUD
Category: ATLAS & REFERENCE | Series: Read This Ser.
This book demystifies the writing process, empowering you to write your own novel or short story. The author explains expert technique in a clear and jargon-free way, with examples from the fifty greatest writers of our time. For aspiring writers of all ages and abilities, Read This If You Want to Be a Great Writerwill motivate and strengthen your writing talent. ...Show more
$9.99
AUD
Category: ATLAS & REFERENCE
A $1-coin collection book that includes a description and background information about every Australian $1 coin ever produced for circulation. Comes with a coin-presentation wallet that allows the reader to store each $1 coin they collecta perfect start for a new hobby! Also includes a question-and-answ er section that provides interesting information on such topics as $1 coin production and mintage figures. Features a page for the reader to design their own dollar coin. ...Show more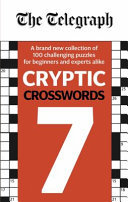 $14.99
AUD
Category: ATLAS & REFERENCE | Series: The\Telegraph Puzzle Bks.
From the puzzle pages of The Telegraph comes this 7th edition of cryptic crosswords. With 100 brand-new puzzles, The Telegraph Cryptic Crosswords 7 will test your analytical processes and your lateral thinking. Whether on your lunch break, work commute or just a relaxing afternoon, this is the ultimate puzzling book to put your cryptic crossword skills to the test with. Perfect for any puzzle fan to ponder over. ...Show more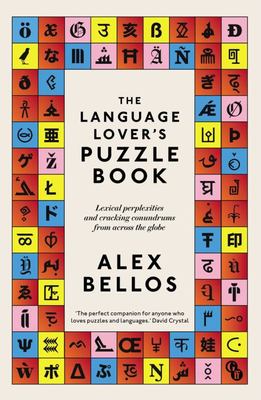 $29.99
AUD
Category: ATLAS & REFERENCE
From the bestselling author of Alex's Adventures in Numberland and Can You Solve My Problems? comes a fascinating, hugely entertaining collection of puzzles for crossword addicts and language-lovers of all stripes.
$16.99
AUD
Category: ATLAS & REFERENCE
With more than 50,000 new words added-now over 225,000 entries-the world′s most extensive, up-to-the-minute and easy-to-use crossword puzzle dictionary is bigger and better than ever Arranged alphabetically from start to finish, The New Comprehensive A-Z Crossword Dictionary is a boon for puzzle fans y oung and old-with thousands of updated references from the worlds of art, literature, sports, politics, and pop culture; geographical and technical terms; famous and not-so-famous figures from the past and present; biblical references; computer terminology; new and old words; variant spellings; idioms, slogans, slang, abbreviations ... and much more ...Show more
$17.99
AUD
Category: ATLAS & REFERENCE
An updated edition from expert crossword setter and experienced tutor, Tim Moorey, including 24 brand-new annotated practice crosswords. Cryptic crosswords are no longer the preserve of the elite: in this easy-to-use guide, Tim demonstrates that anyone who enjoys words and word play can learn to solve a cryptic crossword clue. With clear pictorially presented explanations for many clues, you can revel in the deep satisfaction that comes from finishing cryptic crossword puzzles. Designed to apply to the solving of any cryptic crossword, this book develops and expands Tim's first book, How to Master The Times Crossword, and is designed to guide the cryptic crossword beginner to an enriched solving experience. * 24 clearly annotated practice puzzles from different newspaper and magazine sources* Many new hints and tips to help every solver* Greatly expanded lists e.g. of those all-important abbreviations you should know* 10 top tips from a champion solver on how to tackle a typical daily cryptic* Up-to-date sections on the latest help available online eg smartphone and tablet apps* In-depth and clear explanations of every clue and puzzle answer* Suitable for children as an introduction to cryptics ...Show more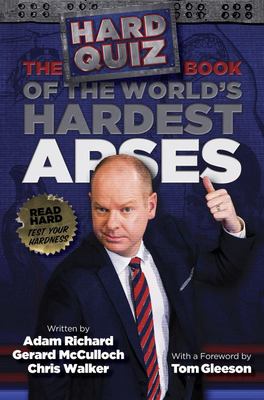 Hard Quiz Book of the Worlds Hardest Arses
by Gerard McCulloch; Adam Richard; Chris Walker; Foreword by Tom Gleeson (As told to)
$32.99
AUD
Category: ATLAS & REFERENCE
Every week, more than a million viewers tune in to the ABC's HARD QUIZ to watch Tom Gleeson grill four regular Australians about their expert subjects. Tom's crack team of writers and researchers at HARD QUIZ Headquarters, or HQHQ, have written thousands of brain-busting questions on hundreds of curly t opics to test the mettle of those battling it out for the BIG BRASS MUG. Now it's your turn! HQHQ brings you the definitive list of the top twenty hardest a**es and the incredible stories behind them. Who is harder, Winston Churchill or Dolly Parton? How did the theft of a 12-year-old's bike change the course of sporting history? What was the Oxygen Catastrophe, and how did it nearly destroy all life on earth? Why is the Southern Cassowary Australia's resident murder bird? Become the star of the show as you challenge your friends, family and fiercest enemies to a HARD OFF with actual HARD QUIZ questions. It's time to read ... HARD! ...Show more