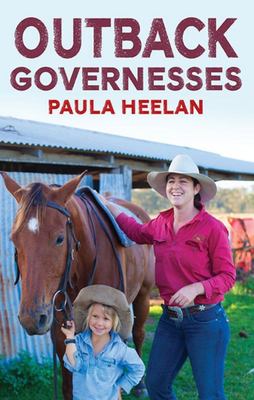 $9.99
AUD
$29.99
(66% off)
Category: AUSTRALIANA
Outback Governesses is collection of eye-opening stories about fourteen governesses who drop in, Mary Poppins-like, to educate children in Australia's remotest rural areas and in return receive a bush education of their own... The governesses are often young women from urban backgrounds, and they become part of the family they work for as well as the local community, and share the trials and tribulations of station life. They fall in and out of love, learn to ride horses and motorbikes, explore spectacular parts of Australia, help with station work, cook and eat with the family, attend rodeos, campdrafts, country races, and the local shows, and other bush events. There are medical emergencies, seasonal floods, bushfire and drought that all affect station life and the school routine. And then there are the unwelcome visitors to liven things up - snakes, bats, mosquitoes, centipedes, flies, feral pigs, red back spiders and the massive insect explosions following rain. There is always something happening and you can never be sure what the day will bring. Living and working in isolated areas can mean battling poor access to technology, teaching children who speak English as a second language and learning how to engage and motivate children who might be the only student in the classroom. Days can swing from triumphant, hilarious and joyful, to downright difficult - but it's clear from the tales in this collection, the rewards of teaching outback far outweigh the disadvantages - there is nothing like a bush education. ...Show more
$39.99
AUD
Category: AUSTRALIANA
A landmark history of Australia's first successful settler farming area, which was on the Hawkesbury-Nepean River. Award-winning historian Grace Karskens uncovers the everyday lives of ordinary people in the early colony, both Aboriginal and British.  
$32.99
AUD
Category: AUSTRALIANA | Reading Level: 3 Biography
The powerful true story of how one woman turned outback dust into a diamond empire Within minutes of landing in Kununurra, Frauke Bolten had made up her mind to get on a plane back home to Germany. It was 1981 and the dusty frontier town was no place for a woman. However, Frauke stayed, determined to h elp her husband carve out a new life farming. Tragedy struck just three years later when Friedrich took his own life and she was left to raise their family alone. Twenty-six years after she sold her first necklace off the back porch, Kimberley Fine Diamonds in Kununurra is now home to one of the world's largest collections of Argyle pink diamonds, with a client list that includes Nicole Kidman and Hugh Jackman. Frauke is credited for not only pioneering an industry, but for putting the tiny outback town and its precious diamonds on the map. A Diamond in the Dust is a tale of love and loss, hardship and heartache, but ultimately the inspiring story of how a young girl from Germany overcame tragedy to pioneer a diamond empire in one of the most unforgiving terrains on earth. ...Show more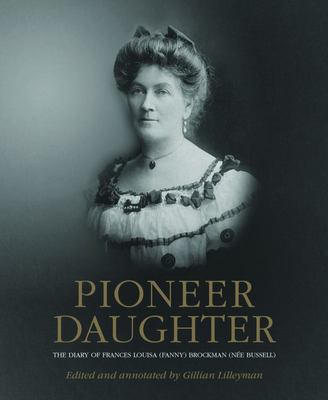 $69.99
AUD
Category: AUSTRALIANA
The diary of Frances Louisa (Fanny) Brockman (née Bussell) is inthe J S Battye Library of West Australian History, where a copyis available to researchers on microfilm. The one volume ledgerwas donated to the library from the estate of Bussell descendantAthole Fergusson Stewart. A journalist, Stewart dr ew upon hisgreat-aunt's record for articles about his family in the 1940s,and he described Fanny's diary then as 'a skeleton history of theMargaret awaiting someone to put flesh upon its bones'.Begun in 1872, Fanny's diary spans more than three decades.Her entries touch on the establishment of the South West timberindustry, the development of the pearling and cattle industriesof the North West, the discovery of gold, the rise in caves tourismand political change that led to Federation. With the researchfacilities now available, it is possible to fill in some of the missingdetail regarding these and other events, and to profile manyof the characters to whom Fanny referred. The advances intechnology that enable this have distanced our present age evenfurther from Fanny's than when Athole Stewart was writing 70years ago, making her entries on purely domestic and farmingmatters valuable social history.Fanny's diary is more than a social history. It is a story of sisterlylove and loyalty, and resilience in the face of adversity from acompassionate and indefatigable woman. It is time it came out ofthe archives and onto our bookshelves. ...Show more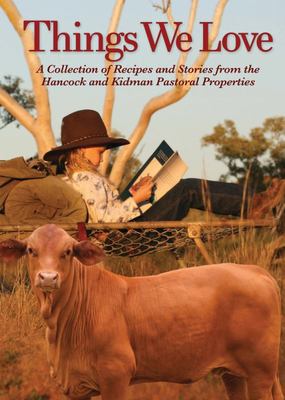 $59.99
AUD
Category: AUSTRALIANA
Every country can be defined by the food they eat, and how they prepare and cook this food. The same is true for different states within many countries, or even down to particular regions. The extraordinary range of differing food preferences of the population of each country, state or region has an unc anny knack of capturing the essence of each area's personality, whether stodgy, optimistic, mean, generous, pleased with themselves, bold, passionate, laconic, pride in what they do, risk-takers, disciplined, over-bearing, particular, unimaginative, creative, challenging; and the list goes on.This book richly captures the unique and powerful personality of those wonderful people who make up Australia's cattle station region; that vast, rugged and unforgiving yet mystical wilderness that is this cattle station country.These cattle station recipes and stories bring alive the optimistic, resilient, sharing, enterprising, self-confident, risk-taking, creative, laconic and proud free spirits that characterise our cattle station communities. ...Show more
$22.99
AUD
Category: AUSTRALIANA
Len Beadell's classic account of the building of the famous Gunbarrel Highway across Central Australia in which he recounts in his own colourful style the outstanding events of its construction.  
$29.99
AUD
Category: AUSTRALIANA
The Gunbarrel Highway story, and many more ..Len Beadell was often called the last of the true Australian explorers. As a surveyor and road builder he worked all over the outback - from Arnhem Land to the Gibson Desert. Drawn from his best selling books, these stories sparkle with humour and paint a fas cinating picture of the hard work, the bush characters and the rollicking adventures that were all part of Len Beadell's rich experience.   ...Show more
$22.95
AUD
$39.99
(42% off)
Category: AUSTRALIANA | Reading Level: 3 Biography
A.B. 'Banjo' Paterson is rightly recognised as Australia's greatest storyteller and most celebrated poet, the boy from the bush who became the voice of a generation. He gave us our unofficial national anthem, 'Waltzing Matilda', and treasured ballads such as 'The Man from Snowy River' and 'Clancy of th e Overflow', vivid creations that helped to define our national identity. But there is more, much more to Banjo's story, and in this landmark biography, award-winning writer Grantlee Kieza chronicles a rich and varied life, one that straddled two centuries and saw Australia transform from a far-flung colony to a fully fledged nation. Born in the bush, as a child Banjo rode his pony to a one-room school along a trail frequented by outlaw Ben Hall. As a young man he befriended Breaker Morant, and covered the second Boer War as a reporter. He fudged his age to enlist during World War I, ultimately driving an ambulance before commanding a horse training unit during that conflict. Newspaper editor, columnist, foreign correspondent and ABC broadcaster, he knew countless luminaries of his time, including Rudyard Kipling, Winston Churchill, Field Marshal Haig and Henry Lawson. The tennis ace, notorious ladies' man, brilliant jockey and celebrated polo player was an eye-witness to countless key moments in Australian history, and saw Carbine and Phar Lap race. Extensively researched and written with Kieza's trademark verve, Banjo is a lively and captivating portrait of this truly great Australian. ...Show more
$34.99
AUD
Category: AUSTRALIANA
Australia is poised at a critical moment of its history - but the time to act is now. Since publishing Talking to My Country in early 2016, Stan Grant has been crossing the country, talking to huge crowds everywhere about how racism is at the heart of our history and the Australian dream. But Stan knows this is not where the story ends. Everywhere he goes, he is asked the same questions: What can we do? How can we change the story? In Australia Day, Stan weaves a story of history, memoir, politics, struggle, survival and hope. Expressing a cautious optimism, he wants to show us that there is something we can all do, that there is a path forward, a way towards true reconciliation. For Stan, the creation of the Australian nation and the repression of the Indigenous people is integrally woven together. He has long been fascinated by the history of Jimmy Governor - also a Wiradjuri man - a man who was pushed to intolerable limits. Found guilty of murder, he was sentenced to hang, but the execution date was delayed by almost two months due to planned festivities to celebrate Australian Federation. Jimmy Governor was finally hanged at Darlinghurst gaol on 18 January 1901, just days after the official birth of the Australian nation. But Stan believes that with the recent establishment of the Referendum Council on constitutional recognition of Aboriginal and Torres Strait Islander peoples and the coming referendum, there is a huge opportunity facing Australia - an opportunity to fix past wrongs and set an optimistic path for the future and true reconciliation. It's the right thing to do. But we have to do it NOW. ...Show more