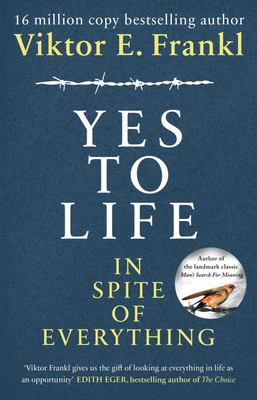 $24.99
AUD
Category: BIOGRAPHY
Extraordinary uncovered work by the 16 million copy bestselling author of Man's Search For Meaning Just months after his liberation from Auschwitz renowned psychiatrist Viktor Frankl delivered a series of talks revealing the foundations of his life-affirming philosophy for which he would become world famous. Despite the unspeakable horrors in the camp, Frankl learnt from his fellow inmates that it is always possible to say 'yes to life'. This profound and timeless lesson is amongst many in this remarkable collection now publishing in English for the very first time. With a foreword by Daniel Goleman ...Show more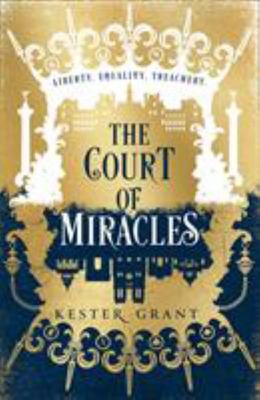 $29.99
AUD
Category: BIOGRAPHY | Series: The\Court of Miracles Trilogy Ser.
Les Misérables meets Six of Crows in this page-turning adventure as a young thief finds herself going head to head with leaders of Paris's criminal underground in the wake of the French Revolution. In the violent urban jungle of an alternate 1828 Paris, the French Revolution has failed and the city is d ivided between merciless royalty and nine underworld criminal guilds, known as the Court of Miracles. Eponine (Nina) Thénardier is a talented cat burglar and member of the Thieves Guild. Nina's life is midnight robberies, avoiding her father's fists, and watching over her naïve adopted sister, Cosette (Ettie). When Ettie attracts the eye of the Tiger - the ruthless lord of the Guild of Flesh - Nina is caught in a desperate race to keep the younger girl safe. Her vow takes her from the city's dark underbelly to the glittering court of Louis XVII. And it also forces Nina to make a terrible choice - protect Ettie and set off a brutal war between the guilds, or forever lose her sister to the Tiger.   ...Show more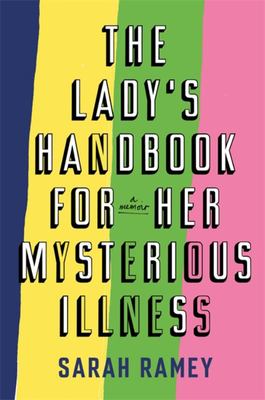 $32.99
AUD
Category: BIOGRAPHY
The darkly funny memoir of Sarah Ramey's years-long battle with a mysterious illness that doctors thought was all in her head--but wasn't. A revelation and an inspiration for millions of women whose legitimate health complaints are ignored. In her harrowing, defiant, and unforgettable memoir, Sarah Ram ey recounts the decade-long saga of how a seemingly minor illness in her senior year of college turned into a prolonged and elusive condition that destroyed her health but that doctors couldn't diagnose or treat. Worse, as they failed to cure her, they hinted that her devastating symptoms were psychological. The Lady's Handbook for Her Mysterious Illness is a memoir with a mission, to help the millions of (mostly) women who suffer from unnamed or misunderstood conditions: autoimmune illnesses like fibromyalgia and chronic fatigue syndrome, chronic Lyme disease, chronic pain, and many more. Ramey's pursuit of a diagnosis and cure for her own mysterious illness becomes a page-turning medical mystery that reveals a new understanding of today's chronic illnesses as ecological in nature, driven by modern changes to the basic foundations of health, from the quality of our sleep, diet, and social connection to the state of our microbiomes. Her book will open eyes, change lives, and ultimately change medicine. ...Show more
$34.99
AUD
Category: BIOGRAPHY
'Your job is to go out there, grab the audience by the balls, and drag them up on stage with you!' I was flabbergasted. This I understood. A language that I spoke - had spoken most of my life. It was the best acting note I ever got. John Wood grew up in working-class Melbourne; when he failed out of hig h school, an employment officer told him, 'You have the mind of an artist and the body of a labourer.' And so John continued to pursue his acting dreams in amateur theatre, sustaining himself by working jobs as a bricklayer, a railway clerk and even in the same abattoir as his father. When he won a scholarship to NIDA, in Sydney, it moved John into a new and at times baffling world, full of extraordinary characters. It was the start of a decades-long acting career, most famously on shows such as Rafferty's Rules and Blue Heelers, where his charm made him beloved in households across the country. His popularity was such that he was nominated for a Gold Logie nine times in a row, finally culminating in a win in 2006. How I Clawed My Way to the Middle is a beguiling memoir from one of Australia's most cherished actors on both stage and screen. Full of humility, warmth and humour, it tells of the perilous reality of life as a professional actor and the wondrous personalities John encountered along the way. ...Show more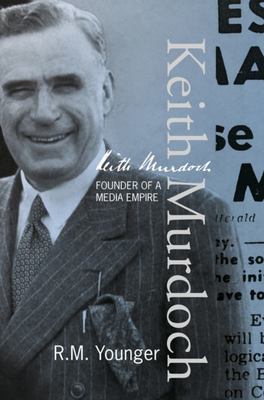 $13.95
AUD
$49.99
(72% off)
Category: BIOGRAPHY
Fifty years after Keith Murdoch's death his career and influence remain the measure of the man. Founder of the Murdoch media empire Keith Murdoch came from humble beginnings as the son of a Scottish minister. He began his journalistic career on a Melbourne paper and first made a name for himself when he was responsible for reporting on the withdrawal of troops from Gallipoli after reporting the dreadful conditions and failure of the operation. A dedicated journalist brilliant editor and a remarkable entrepreneur Keith Murdoch was also passionate in his support for libraries and the visual arts. This portrait of Keith Murdoch is based on impeccable research and highlights the remarkable extent of Murdoch's influence revealing the true face of the man behind the empire. ...Show more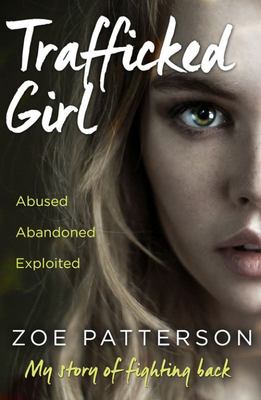 $19.99
AUD
Category: BIOGRAPHY
When Zoe was taken into care at the age of 13, she thought she was finally going to escape from the cruel abuse she had suffered throughout her childhood. Then social services placed her in a residential unit known to be 'a target for prostitution', and suddenly Zoe's life was worse than it had ever bee n before. Abused and ostracized by her mother, humiliated by her father's sexual innuendos, physically assaulted and bullied by her eldest brother, even as a young child Zoe thought she deserved the desperately unhappy life she was living. 'I've sharpened a knife for you,' her mother told her the first time she noticed angry red wounds on her daughter's arms. And when Zoe didn't kill herself, her mother gave her whisky, which she drank in the hope that it would dull the miserable, aching loneliness of her life. One day at school Zoe showed her teacher the livid bruises that were the result of her mother's latest physical assault and within days she was taken into care. Zoe had been at Denver House for just three weeks when an older girl asked if she'd like to go to a party, then took her to a house where there were just three men. Zoe was a virgin until that night, when two of the men raped her. Having returned to the residential unit in the early hours of the morning, when she told a member of staff what had happened to her, her social worker made a joke about it, then took her to get the morning-after pill. For Zoe, the indifference of the staff at the residential unit seemed like further confirmation of what her mother had always told her - she was worthless. Before long, she realised that the only way to survive in the unit was to go to the 'parties' the older girls were paid to take her to, drink the drinks, smoke the cannabis and try to blank out what was done to her when she was abused, controlled and trafficked around the country. No action was taken by the unit's staff or social workers when Zoe asked for their help, and without anyone to support or protect her, the horrific abuse continued for the next few years, even after she left the unit. But in her heart Zoe was always a fighter. This is the harrowing, yet uplifting story, of how she finally broke free of the abuse and neglect that destroyed her childhood and obtained justice for her years of suffering. ...Show more
$22.99
AUD
Category: BIOGRAPHY
Bestselling author of Born to Run rehabilitates a donkey to winning success. When barefoot running guru Christopher McDougall takes in a neglected donkey, his aim is to get Sherman back to reasonable health. But Sherman is ill-tempered, obstinate and uncooperative - and it's clear his poor treatment ha s made him deeply fearful of humans. Chris knows that donkeys need a purpose - they are working, pack animals - and so when he learns of the sport of Burro Racing or running with donkeys, he sets out to give Sherman something worth living for. With the aid of Chris's menagerie on his farm in rural Pennsylvania, his wife Mika and their friends and neighbours including the local Amish population, Sherman begins to build trust in Chris. To give him a purpose, they start to run together. But what Sherman gains in confidence and meaning is something we all need: a connection with nature, the outdoors, with movement. And as Chris learns, the side benefits of exercise and animal contact are surprising, helping with mental and physical health in unexpected ways. ...Show more
$29.99
AUD
Category: BIOGRAPHY
During the Second Sudanese Civil war, thousands of South Sudanese boys were displaced from their villages or orphaned in attacks from northern government troops. Many became refugees in Ethiopia. There, in 1989, teacher and community leader Mecak Ajang Alaak assumed care of the Lost Boys in a bid to pro tect them from becoming child soldiers. So began a four year journey from Ethiopia to Sudan and on to the safety of a Kenyan refugee camp. Together they endured starvation, animal attacks and the horrors of land mines and aerial bombardments. This eyewitness account by Mecak Ajang Alaak's son, Yuot, is the extraordinary true story of a man who never ceased to believe that the pen is mightier than the gun. ...Show more
$29.99
AUD
Category: BIOGRAPHY
All around Australia, former WRANs and navy men regard the woman they know as Mrs Mac with a level of reverence usually reserved for saints. Yet today no-one has any idea of who she was and how she rescued Australia's communication systems in World War II.
$32.99
AUD
Category: BIOGRAPHY
From New York Times bestselling author Amy Tan, a memoir about finding meaning in life through acts of creativity and imagination In Where the Past Begins, bestselling author of The Joy Luck Club and The Valley of Amazement Amy Tan reveals the ways that our memories and personal experiences can inform our creative work. Drawing on her vivid impressions of her upbringing, Tan investigates the truths and inspirations behind her writing while illuminating how we all explore, confront, and process complex memories, especially half-forgotten ones from childhood. With candor, empathy, and humor, Tan sheds light on her own writing process, sharing her hard-won insights on the nature of creativity and inspiration while exploring the universal urge to examine truth through the workings of imagination--and what that imaginative world tells us about our own lives. Where the Past Begins is both a unique look into the mind of an extraordinary storyteller and an indispensable guide for writers, artists, and other creative thinkers.   ...Show more
$32.99
AUD
Category: BIOGRAPHY
Ranging from remote provinces in China and Cambodia to pre- and post-war Yiddish Poland, Kurdish Iraq and Iran, and Indigenous and present-day Melbourne, Arnold Zable's quartet of stories depicts the ebbs and flows of trauma and healing, memory and forgetting, the ancient and the contemporary. And ever- recurring journeys in search of belonging. Arnold Zable is a highly acclaimed novelist, storyteller and human rights advocate. His works include Cafe Scheherazade, Scraps of Heaven, Violin Lessonsand The Fighter, which was shortlisted for a Victorian Premier's Literary Award and a New South Wales Premier's Literary Award. Zable lives in Melbourne. 'Zable elevates history into near mythical tales of wonder.' Australian 'This is a man who truly believes in the power of stories.' Age ...Show more