This is a selection of books one, many or all of us at VIVA have read and absolutely love. We change this list often as we will read a new book and simply have to have it on our list.
$22.99
AUD
Category: BOOKS WE LOVE | Reading Level: good
Critics are calling I AM PILGRIM: "Unputdownable." --Booklist "The best book of 2014." --Suspense Magazine "The next Girl with the Dragon Tattoo." --The New York Post A breakneck race against time...and an implacable enemy. An anonymous young woman murdered in a run-down hotel, all identifying character istics dissolved by acid. A father publicly beheaded in the blistering heat of a Saudi Arabian public square. A notorious Syrian biotech expert found eyeless in a Damascus junkyard. Smoldering human remains on a remote mountainside in Afghanistan. A flawless plot to commit an appalling crime against humanity. One path links them all, and only one man can make the journey. Pilgrim. ...Show more
$19.99
AUD
Category: BOOKS WE LOVE | Reading Level: very good
A universal story of love, friendship, and growing up. At school Connell and Marianne pretend not to know each other. He's popular and well-adjusted, star of the school football team, while she is lonely, proud, and intensely private. But when Connell comes to pick his mother up from her job at Marianne 's house, a strange and indelible connection grows between the two teenagers-one they are determined to conceal. A year later, they're both studying at Trinity College in Dublin. Marianne has found her feet in a new social world while Connell hangs at the sidelines, shy and uncertain. Throughout their years at university, Marianne and Connell circle one another, straying toward other people and possibilities but always magnetically, irresistibly drawn back together. And as she veers into self-destruction and he begins to search for meaning elsewhere, each must confront how far they are willing to go to save the other. Sally Rooney brings her brilliant psychological acuity and perfectly spare prose to a story that explores the subtleties of class, the electricity of first love, and the complex entanglements of family and friendship. Longlisted for the 2018 Man Booker Prize Winner of Novel of the Year at the An Post Irish Book Awards Winner of the Costa Novel Award " Rooney] has been hailed as the first great millennial novelist for her stories of love and late capitalism... she writes] some of the best dialogue I've read."--The New Yorker   ...Show more
$22.99
AUD
Category: BOOKS WE LOVE
'Why is there so much inequality?' Xenia asks her father, the world famous economist Yanis Varoufakis. Drawing on memories of her childhood and a variety of well-known tales - from Oedipus and Faust to Frankenstein and The Matrix - Varoufakis explains everything you need to know in order to understand w hy economics is the most important drama of our times. In answering his daughter's deceptively simple questions, Varoufakis disentangles our troubling world with remarkable clarity, while inspiring us to make it a better one. ...Show more
$22.99
AUD
Category: BOOKS WE LOVE | Reading Level: very good
An utterly wonderful debut novel of love, crime, magic, fate and a boy's coming of age, set in 1980s Australia and infused with the originality, charm, pathos, and heart of Extremely Loud and Incredibly Close and The Curious Incident of the Dog in the Night-Time. The mind can take you anywhere you want to go. Eli Bell's life is complicated. His father is lost, his mother is in jail, and his stepdad is a heroin dealer. The most steadfast adult in Eli's life is Slim--a notorious felon and national record-holder for successful prison escapes--who watches over Eli and August, his silent genius of an older brother. Exiled far from the rest of the world in Darra, a seedy suburb populated by Polish and Vietnamese refugees, this twelve-year-old boy with an old soul and an adult mind is just trying to follow his heart, learn what it takes to be a good man, and train for a glamorous career in journalism. Life, however, insists on throwing obstacles in Eli's path--most notably Tytus Broz, Brisbane's legendary drug dealer. But the real trouble lies ahead. Eli is about to fall in love, face off against truly bad guys, and fight to save his mother from a certain doom--all before starting high school. A story of brotherhood, true love, family, and the most unlikely of friendships, Boy Swallows Universe is the tale of an adolescent boy on the cusp of discovering the man he will be. Powerful and kinetic, Trent Dalton's debut is sure to be one of the most heartbreaking, joyous and exhilarating novels you will experience. ...Show more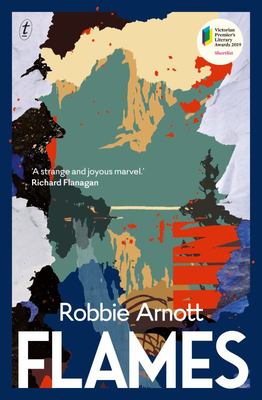 Flames
by Robbie Arnott
$29.99
AUD
Category: BOOKS WE LOVE
A young man named Levi McAllister decides to build a coffin for his 23-year-old sister, Charlotte"who promptly runs for her life. A water rat swims upriver in quest of the cloud god. A fisherman named Karl hunts for tuna in partnership with a seal. And a father takes form from fire. A tale of grief and love and the bonds of family, tracing a journey across the island of Tasmania. Flames is utterly fresh and original, with spellbinding descriptions of nature. ...Show more
$22.99
AUD
Category: BOOKS WE LOVE
Dark Emu argues for a reconsideration of the 'hunter-gatherer' tag for pre-colonial Aboriginal Australians and attempts to rebut the colonial myths that have worked to justify dispossession. Accomplished author Bruce Pascoe provides compelling evidence from the diaries of early explorers that suggests that systems of food production and land management have been blatantly understated in modern retellings of early Aboriginal history, and that a new look at Australia's past is required. ...Show more
$19.99
AUD
Category: BOOKS WE LOVE | Reading Level: very good
A prominent Viennese psychiatrist before the war, Viktor Frankl was uniquely able to observe the way that both he and others in Auschwitz coped (or didn't) with the experience. He noticed that it was the men who comforted others and who gave away their last piece of bread who survived the longest - and who offered proof that everything can be taken away from us except the ability to choose our attitude in any given set of circumstances. The sort of person the concentration camp prisoner became was the result of an inner decision and not of camp influences alone. Frankl came to believe man's deepest desire is to search for meaning and purpose. This outstanding work offers us all a way to transcend suffering and find significance in the art of living. ...Show more
$19.99
AUD
Category: BOOKS WE LOVE | Series: Book of the Ancestor Ser.
It's not until you're broken that you find your sharpest edge "I was born for killing - the gods made me to ruin" At the Convent of Sweet Mercy young girls are raised to be killers. In a few the old bloods show, gifting talents rarely seen since the tribes beached their ships on Abeth. Sweet Mercy hones its novices' skills to deadly effect: it takes ten years to educate a Red Sister in the ways of blade and fist. But even the mistresses of sword and shadow don't truly understand what they have purchased when Nona Grey is brought to their halls as a bloodstained child of eight, falsely accused of murder: guilty of worse. ...Show more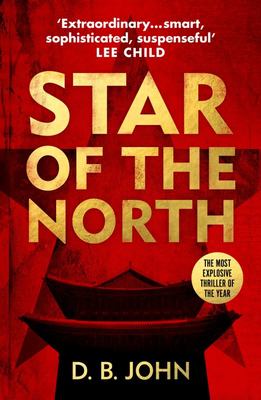 $19.99
AUD
Category: BOOKS WE LOVE
'Extraordinary...smart, sophisticated, suspenseful - and important. If you try one new thing this year, make it Star of the North.'LEE CHILD'Tense and compelling.? James Swallow, Sunday Timesbestselling author of NOMADNorth Korea and the USA are on the brink of warA young American woman disappears witho ut trace from a South Korean island.The CIA recruits her twin sister to uncover the truth.Now, she must go undercover in the world?s most deadly state. Only by infiltrating the dark heart of the terrifying regime will she be able to save her sister...and herself.Star of the North is the most explosive thriller of the year- you won't be able to put it down.'A superior thriller...steeped in the intrigue, culture and family of a closed regime? Andrew Gross, New York Timesbestselling author 'Not only brilliantly plotted, with espionage, secrecy, and obsession, it?s a story about survivors, told by three complex and fully realised characters, each battling their own personal demons.' Chevy Stevens, bestselling author of Never Let You Go'Brims with marvellous characters and delivers heart-in-your-throat action? Steve Berry, New York Times bestselling author'The timeliest thriller of 2018. An intricately constructed puzzle box of spies and tradecraft? Matthew Fitzsimmons, bestselling author of The Short Drop ...Show more
$19.99
AUD
Category: BOOKS WE LOVE
'Beguiling... Murakami is brilliant at folding the humdrum alongside the supernatural; finding the magic that's nested in life's quotidian details' Guardian When a thirty-something portrait painter is abandoned by his wife, he holes up in the mountain home of a famous artist. The days drift by, spent p ainting, listening to music and drinking whiskey in the evenings. But then he discovers a strange painting in the attic and unintentionally begins a strange journey of self-discovery that involves a mysterious ringing bell, a precocious thirteen-year-old girl, a Nazi assassination attempt and a haunted underworld. A stunning work of imagination, Killing Commendatore is a surreal tale of love and loneliness, war and art. ...Show more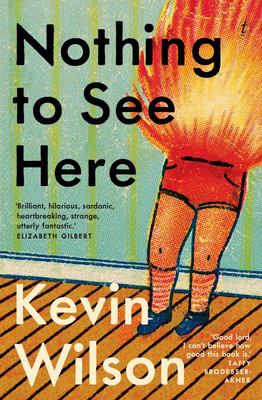 $29.99
AUD
Category: BOOKS WE LOVE
"Weird, funny, but also unexpectedly moving." --Buzzfeed 'Laugh out loud funny. I love the way Kevin Wilson writes." --Jacqueline Woodson, National Book Award winner Kevin Wilson's best book yet - a moving and uproarious novel about a woman who finds meaning in her life when she begins caring for two children with remarkable and disturbing abilities Lillian and Madison were unlikely roommates and yet inseparable friends at their elite boarding school. But then Lillian had to leave the school unexpectedly in the wake of a scandal and they've barely spoken since. Until now. Madison's twin stepkids are moving in with her family and she wants Lillian to be their caretaker. However, there's a catch: the twins spontaneously combust when they get agitated, flames igniting from their skin in a startling but beautiful way. Over the course of one humid, demanding summer, Lillian and the twins learn to trust each other - and stay cool. Surprised by her own ingenuity yet unused to the intense feelings of protectiveness she feels for them, Lillian ultimately begins to accept that she needs these strange children as much as they need her - urgently and fiercely. With burning wit and a big, tender heart, Kevin Wilson has written his best book yet - a most unusual story of parental love. ...Show more
$29.99
AUD
Category: BOOKS WE LOVE
Winner of the Miles Franklin Award 2019! A dark and funny new novel from the multi-award-winning author of Mullumbimby. Too much lip, her old problem from way back. And the older she got, the harder it seemed to get to swallow her opinions. The avalanche of bullshit in the world would drown her if she let it; the least she could do was raise her voice in anger. Wise-cracking Kerry Salter has spent a lifetime avoiding two things - her hometown and prison. But now her Pop is dying and she's an inch away from the lockup, so she heads south on a stolen Harley. Kerry plans to spend twenty-four hours, tops, over the border. She quickly discovers, though, that Bundjalung country has a funny way of grabbing on to people. Old family wounds open as the Salters fight to stop the development of their beloved river. And the unexpected arrival on the scene of a good-looking dugai fella intent on loving her up only adds more trouble - but then trouble is Kerry's middle name. Gritty and darkly hilarious, Too Much Lip offers redemption and forgiveness where none seems possible.   ...Show more