$9.99
AUD
Category: Christmas Books Kids
Get into the holiday spirit with Bluey and Bingo! Write a letter to Verandah Santa, make your own Christmas cards and play with stickers. A fun-filled sticker activity book for kids of all ages. Bluey has been a phenomenal success since airing on ABC KIDS in October 2018, amassing legions of dedicated f ans and hugely popular ranges of books, toys, clothes, games and more. It holds the coveted position of being the most watched program ever on ABC iView, with over 260 million plays for Series One, and is the winner of an International Emmy for Most Outstanding Children's Programme. ...Show more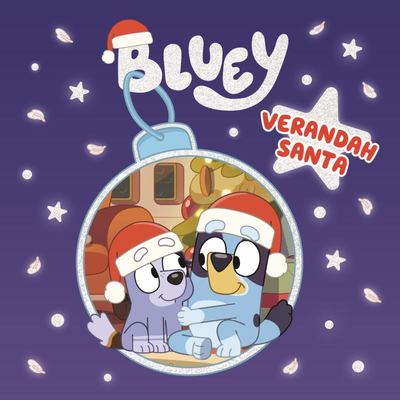 $16.99
AUD
Category: Christmas Books Kids
It's Christmas Eve and Bluey, Bingo and Muffin decide to play a game called Verandah Santa! What will Santa bring them? A gorgeous hardback book for kids of all ages. Bluey has been a phenomenal success since airing on ABC KIDS in October 2018, amassing legions of dedicated fans and hugely popular range s of books, toys, clothes, games and more. It holds the coveted position of being the most watched program ever on ABC iView, with over 260 million plays for Series One, and is the winner of an International Emmy for Most Outstanding Children's Programme. ...Show more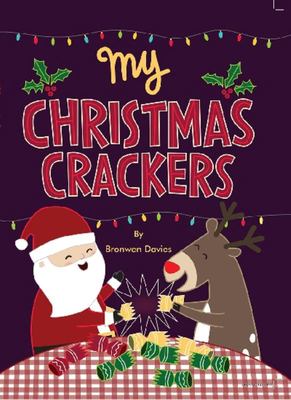 $9.99
AUD
Category: Christmas Books Kids
What do monkeys sing at Christmas time? Jungle Bells! What do elves learn at school? The elfabet! What is Santa's dog called? Santa Paws! An illustrated book of Christmas jokes for all young comedians!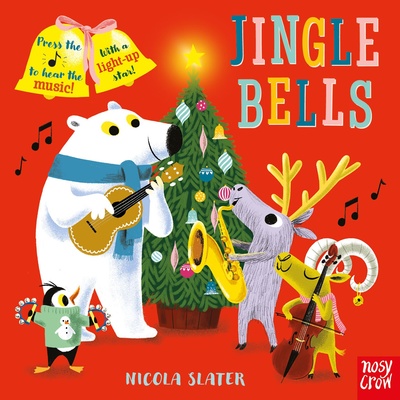 $19.99
AUD
Category: Christmas Books Kids
A delightful gift book for the very young! Join in with a Christmas classic with this interactive sound book with a light-up surprise ending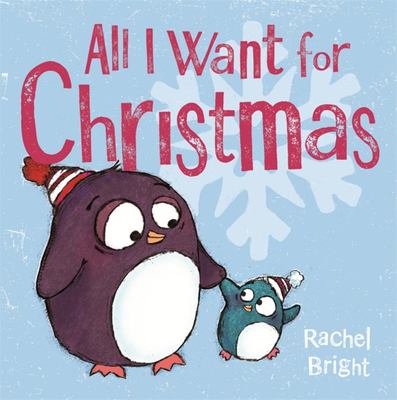 $15.99
AUD
Category: Christmas Books Kids
Two penguins discover that love is the perfect gift at Christmas in this sparkling festive picture book! The countdown to Christmas has begun and there is so much for Little Penguin to be excited about: decorating the tree, cooking festive treats, sending a letter to Santa, wrapping presents, and much more. But what does Big Penguin want for Christmas? The answer will warm the hearts of every penguin, big or small! From the bestselling author of The Lion Inside and The Koala Who Could, winner of the Evening Standard Oscar's Book Prize 2017 and the Sainsbury's Book Award 2017. 'Rachel's star is shining bright and she is one to watch. She gets better with every book' Natasha Harding, The Sun ...Show more
$14.99
AUD
Category: Christmas Books Kids
A hilarious Christmas picture book, starring the wonderfully grumpy Gus!Gus the dog doesn't like Christmas. He doesn't like carols, or cake, or Christmas jumpers. And he certainly doesn't like mistletoe. To Gus, a tree is only good for one thing, and it's not for hanging baubles on. But can everyone's f avourite grump learn to love the season of goodwill?Brilliantly funny, Merry Christmas, Gus will appeal to everyone who loves Christmas . . . and to all those Scrooges who don't!From Chris Chatterton, the artist behind the bestselling Ten Minutes to Bed series. ...Show more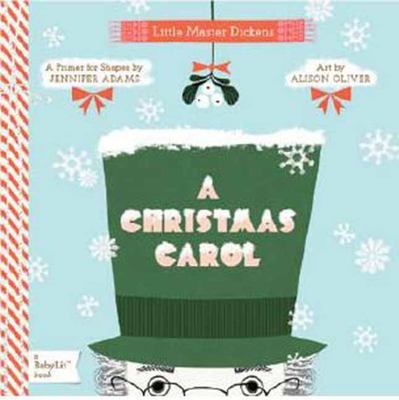 $14.99
AUD
Category: Christmas Books Kids | Series: BabyLit Primer Ser.
This series celebrates the tradition of literary naturalists--writers who embrace the natural world as the setting for some of our most euphoric and serious experiences. These books map the intimate connections between the human and the natural world. Literary naturalists transcend political boundaries, social concerns, and historical milieus; they speak for what Henry Beston called the "other nations" of the planet. Their message acquires more weight and urgency as wild places become increasingly scarce. ...Show more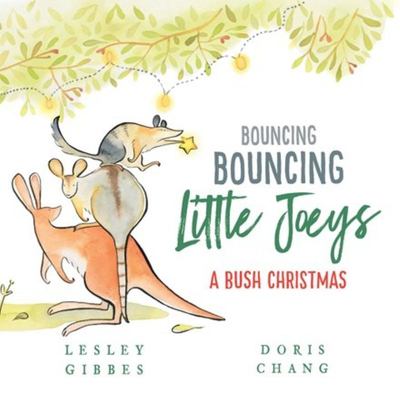 Bouncing Little Joeys
by Lesley Gibbes; Doris Chang (Illustrator)
$14.99
AUD
Category: Christmas Books Kids
A warm-and-fuzzy Aussie Christmas picture book to charm the whole family. In this delightful Australian Christmas story, a group of little joeys - a red kangaroo, a numbat and a rock wallaby - are decorating the Christmas tree and getting ready for Santa's arrival. This simple but charming verse from CB CA Honour Book author Lesley Gibbes is brought to life by newcomer Doris Chang's adorable and contemporary watercolour illustrations. ...Show more
$14.99
AUD
Category: Christmas Books Kids | Series: Peppa Pig
This timeless Christmas classic has been updated for Peppa Pig in a brand new, fully rhyming story! It's the most magical night of the year... Christmas Eve! Maybe Peppa and George will meet a special visitor. It's the perfect Christmas present for Peppa fans everywhere!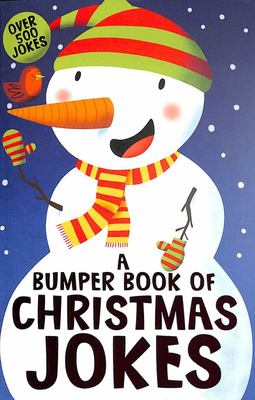 $9.99
AUD
Category: Christmas Books Kids
Why is it so cold at Christmas? Because it's Decembrrrrr! What do elves use to make Christmas cakes? Elf-raising flour! What's miserable and covered in custard? Apple grumble! Packed full of seasonal silliness and funny festive jokes that will keep you laughing for days - and that's sno joke! From Ch ristmas jokes to food jokes, dinosaur jokes to pirate jokes, these laugh-out-loud one-liners are just the sort that you'd find in Christmas crackers. The perfect stocking filler, A Bumper Book of Christmas Jokes is decorated with humourous black and white line drawings and packed with hundreds of hilarious jokes about all sort of topics. ...Show more
$14.99
AUD
Category: Christmas Books Kids
Countdown to Christmas is a fantastic gift purchase to celebrate the arrival of Christmas. At the back of the book you find an Advent calendar which extends on a gatefold and encourages readers to return to the book and open the numbered flaps every day. It also has interactive turn the wheel features on each page. Children and parents will love looking at the beautifully illustrated scenes of woodland animals getting ready for a snowy Christmas, putting decorations on the tree and baking gingerbread for their friends. ...Show more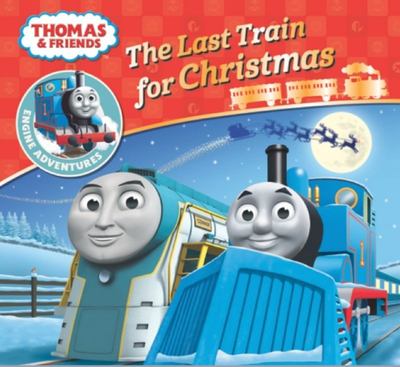 $4.99
AUD
Category: Christmas Books Kids | Series: Thomas Engine Adventures
The perfect Christmas book for Thomas the Tank Engine fans! All aboard for a snowy adventure! When heavy snow blocks the tracks one Christmas Eve, everyone is worried. Will Connor be able to bring his train home in time for Christmas? Based on the classic tales from the Reverend W. Awdry, with a stunnin g, modern look. Thomas Engine Adventures is a great way to pass on the tradition of Thomas to early readers. Children aged 2 and up will love meeting classic characters such as Percy, James, Gordon, and Toby down on The Fat Controller's railway. These fun, short stories come with a bonus spot-and-see activity at the end. Perfect for bedtime. Look out for the 12 Engines of Christmas. Thomas has been teaching children lessons about life and friendship for over 70 years. He ranks alongside other beloved character such as Paddington Bear, Winnie-the-Pooh and Peter Rabbit as an essential part of our literary heritage. ...Show more