$14.99
AUD
Category: COLOURING IN
Hand drawn colouring book for adults, children and lizard-people alike. Inspired by Newcastle city and my various travels around the world, particularly Sri Lanka, a place of vast cultural heritage and wealth. Each illustration has been hand drawn and is perfectly imperfect. Translating 'sati' (sah-thi) to English is a little challenging. To me, it's what my grandmother would always tell me to have before leaving the house, and I'll admit, in my younger years I thought it was a drink of some sort she thought I should grab while I was out running errands, as a six year old does. So enjoy this book, think of it as an experience, or what have you, but keep in mind, this is not a means to an end, it's just for joy :) ...Show more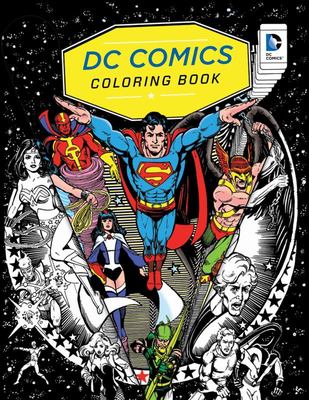 $24.99
AUD
Category: COLOURING IN
Featuring iconic artwork by renowned comic artists, DC Comics Coloring Book includes stunning line art of beloved characters such as Batman, Superman, and Wonder Woman. This action-packed adult coloring book is filled with ready-to-color illustrations of the most iconic characters from DC Comics history . From the bright red and blue of Superman soaring over Earth to the rich greens and yellows of Wonder Woman s homeland, Themyscira, the heraldry of the Super Heroes is yours to design and color. Featuring many of the greatest artists in DC Comics history and their interpretations of Batman, Superman, Wonder Woman, and more, this incredible coloring book offers hours of creative fun and relaxation. All DC characters and elements (c) & DC Comics. WB SHIELD: TM & (c) Warner Bros. Entertainment Inc." ...Show more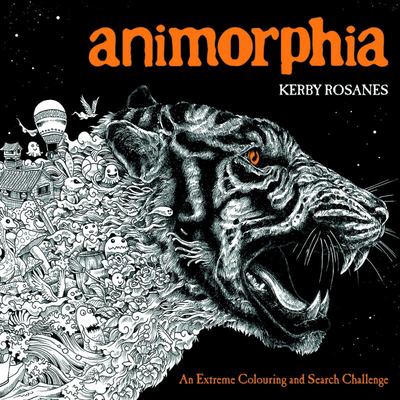 $19.99
AUD
Category: COLOURING IN | Series: Kerby Rosanes Extreme Colouring Ser.
Welcome to this weird and wacky colouring challenge. There are pictures to colour in, drawings to complete, spaces to scribble in and lots of things to find in these super-detailed doodles by artist Kerby Rosanes. Featuring unique and intricate ink drawings of incredible animals, shape-shifting aliens a nd breathtaking scenes. Readers will have to keep their eyes peeled for hidden treasures and creatures scattered throughout the pages. ...Show more
$19.99
AUD
Category: COLOURING IN
Incompetent co-worker? Annoying neighbour? Rubbish friend? Colour away your frustration with over thirty-five delightful and vulgar phrases you wish you'd said out loud. Each single-sided page includes such tension-busting phrases as, 'Seriously, Bitch?' and 'Oh look ...the fuck-up fairy has visited' al ongside friendly critters and intricate flora to calm your nerves. Why not try before you buy? WARNING contains seriously colourful language! ...Show more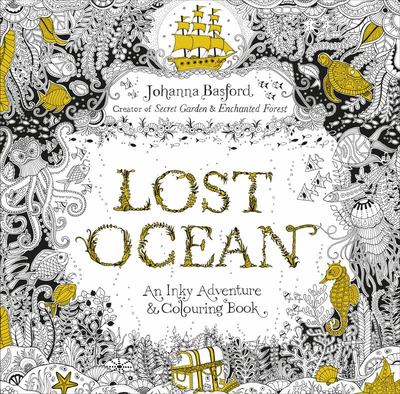 $24.99
AUD
Category: COLOURING IN
This is a beautiful new colouring book that takes you on a magical journey beneath the waves, from the creator of the worldwide best-sellers, Secret Garden and Enchanted Forest. With Lost Ocean, Johanna Basford invites colour-inners of all ages to discover an enchanting underwater world hidden within th e depths of the sea. With intricate pen and ink illustrations to complete, colour and embellish, readers will meet shoals of exotic fish, curious octopi and delicately penned seahorses, visit coral reefs and barnacle-studded shipwrecks, and discover intricate shells and pirate treasure. Secret Garden and Enchanted Forest fans and newcomers alike will delight in this creative journey into an inky new world. ...Show more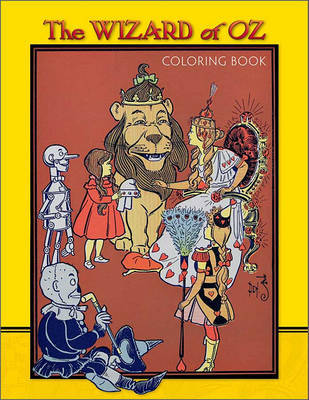 $14.99
AUD
Category: COLOURING IN
Since its publication in 1900, L. Frank Baum's The Wonderful Wizard of Oz has become America's greatest and best-loved homegrown fairy tale. Illustrated by W. W. Denslow, the story tells the tale of Dorothy and her dog, Toto, who are carried away from their Kansas farm by a cyclone and land in a strange world inhabited by good and bad witches and tiny people called Munchkins. Told that the Wizard of Oz is her only hope to return home, Dorothy is given magical shoes before she and Toto set off on the yellow brick road toward the Emerald City.   Along the way, she meets a Scarecrow, who is longing for a brain, a Tin Woodman, who desires a heart, and a Cowardly Lion, who desperately wants courage. They all join Dorothy, hoping the Wizard will grant their wishes, too. Many obstacles later, they reach the Emerald City. Dorothy meets the Wizard, who promises to grant all their wishes in return for a favor—Dorothy must kill the Wicked Witch of the West. After more scary adventures and setbacks, including capture by the Winged Monkeys, Dorothy manages to accomplish the deed.   The five travelers return to Oz, only to discover that the great wizard is, in his own words, "a humbug," a little old man who has no magical powers. Still, the Scarecrow, Tin Woodman, and Cowardly Lion beg him to do his best, so he gives the Scarecrow a brain of bran, pins, and needles; the Tin Woodman a silk heart stuffed with sawdust; and the Lion a potion of courage.   Because the Wizard cannot help her go home, Dorothy must find Glinda the Good Witch to aid her. The five friends again set out, this time battling fighting trees and a giant spider before reaching the Good Witch's palace. Glinda tells Dorothy she has had the power all along to return home, as her magical shoes will take her anywhere she wants. Dorothy says goodbye to her friends and returns to Kansas with her beloved Toto.   We've left the last page of this coloring book blank so that you can draw and color a picture of your own. Will you draw a familiar character from the book, or will you invent an entirely new one? ...Show more
$19.99
AUD
Category: COLOURING IN | Series: Kerby Rosanes Extreme Colouring Ser.
Following the international success of Animorphia, which sold in 10 territories before the book was completed, comes Imagimorphia, a strange and amazing colouring and doodling challenge from talented artist Kerby Rosanes. Kerby's unique and ground-breaking black-and-white-line style lends the book wide cross-over appeal and will attract fans of all ages. Animals and objects are formed from weird and wonderful things. The intricate compositions are filled with mind-boggling detail and there are objects hidden throughout the book to find. ...Show more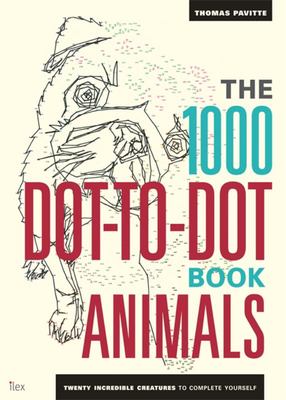 $19.99
AUD
Category: COLOURING IN | Series: 1000 Dot-To-Dot
It's dot-to-dot gone wild in this addition to the 1000 Dot-to-Dot series, as author Thomas Pavitte sets out to explore the animal kingdom. Enjoy bringing your favourite animals to life with The 1000 Dot-to-Dot Book: Animals, featuring popular pets such as cats and dogs, alongside the more exotic beasts of feathers, fur and scales - each rendered in 1000 dots, and resulting in beautifully detailed line drawings that you'll want to keep. ...Show more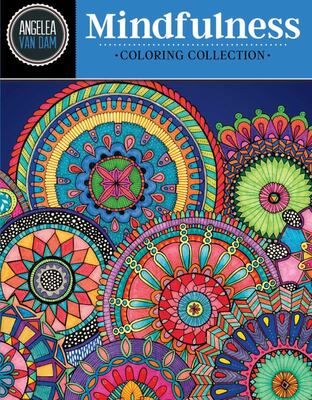 $12.99
AUD
Category: COLOURING IN | Series: Hello Angel Coloring Collection
Coloring is mindfulness. Even in the middle of a hectic day, coloring frees us to focus on the moment, the pencil, and the paper. So relax and go with the flow. Say hello to coloring, and feel your worries and distractions fall away Hello Angel Mindfulness Coloring Collection is filled with intricate an d intriguing illustrations for you to color and enjoy. Escape to a world of fantastical flowers, cute critters, motivating messages, magical mandalas, and pretty patterns, all waiting to be filled with every color of the rainbow. ...Show more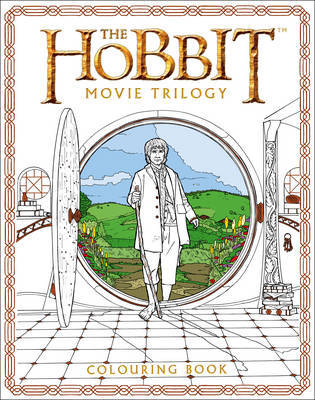 $22.99
AUD
Category: COLOURING IN
Experience your favourite characters from one of the most famous fantasy worlds ever created - Middle-earth - in a brilliant new way with this authorised colouring book based on the epic motion picture trilogy The Hobbit, directed by Peter Jackson. The Hobbit film trilogy brought J.R.R. Tolkien's incred ible world of Middle-earth to life for millions of people. Now you can add your own artistic touches and explore this enchanted universe as never before. ...Show more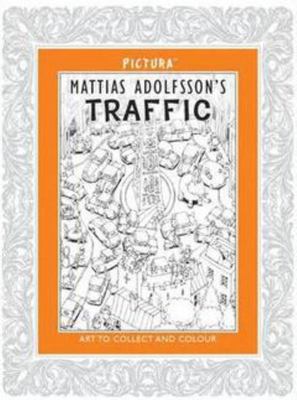 $12.99
AUD
Category: COLOURING IN | Series: Pictura
Pictura is a stunning range of black-and-white artworks to collect and colour for all ages. Mattias Adolfsson's Traffic - It's rush hour, and the entire city is covered in traffic. This detailed 'Where's Wally' style illustration from acclaimed artist Mattias Adolfsson is packed full of cars, bicycles, buses, dinosaurs, skateboarders, sunbathers and plenty of other weird and wonderful things to colour. Pictura is upmarket colouring-in, with better artwork than rival product detailed scene of gridlocked city has plenty of humour and 'Where's Wally' style funIncludes Q A that gives tips on drawing from the artist. Colouring-in IS for adults and has many benefits: it relieves stress, enhances connectivity in the brain, increases focus and improves cognitive function. ...Show more