$39.99
AUD
Category: COOKING
Showcasing fuss-free recipes, Donna's trademark modern photography and styling - plus her tips on how to get the best results out of whatever you're making or cooking - this is the book to turn to when asked 'what's for dinner?'.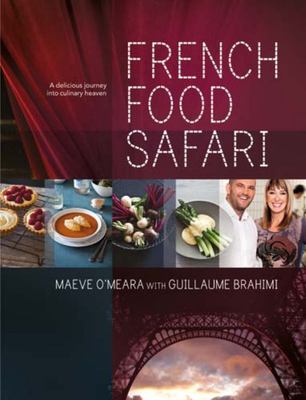 $39.99
AUD
Category: COOKING
French Food Safari is a celebration of exquisite French cuisine in all its delicious complexity. Maeve O'Meara and chef Guillaume Brahimi explore both Paris and regional France - visiting some of France's top chefs and providores. Meet the acclaimed Alain Ducasse, with an unprecedented 19 Michelin sta rs; the father of modern French cooking Paul Bocuse; legendary chef Guy Savoy, who has restaurants on three continents; and the incomparable king of sweets Pierre Hermé. Maeve and Guillaume take us into the ancient cellars below the streets of Paris to meet baker Jean-Luc Poujauran, patissier Fabrice Le Bourdat and the legendary wood-fired oven of bakers Poilâne; on a delicious journey into the fragrant cheese rooms of Laurent Dubois; to the mountains of the Ardèche, the home of prolific cookbook author and chef Stéphane Reynaud; searching for truffles with the Pebeyre family, among groves of oak trees in Périgord; and into the aromatic world of Maison du Chocolat where liquid chocolate is transformed into exquisite sweet delights. Australia's crème de la crème of French-inspired chefs also feature in this mouth-watering cookbook, sharing their wisdom and recipes. Along with Guillaume Brahimi they share favourite recipes and introduce the classics of French cuisine. French Food Safari is far more than a cookbook, it's a glimpse into a way of life that celebrates one of the best cuisines on the planet - a culture that revolves around sourcing and cooking the best regional produce, and taking the time to sit and enjoy the delicious results. ...Show more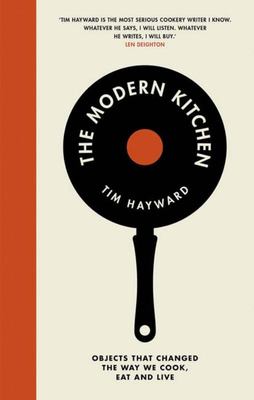 $15.95
AUD
$39.99
(60% off)
Category: COOKING
The kitchen is the heart of the home - it's where we spend leisure time as a family, where we feed ourselves and where we entertain our friends. The average western family spends more money on the kitchen than they do on a car or a holiday.â   We fill our kitchens with objects and tools that reflect o ur needs, tastes and desires. There is nowhere else in daily domestic life where design impinges quite as much as in the kitchen. Every item in the kitchen has its own story. Through 100 familiar objects, The Modern Kitchen maps the progress and development of this functional yet also wildly aspirational space. Why do the Le Creuset casserole dish and the wooden salad bowl exert such a cultural hold over us? How did the AGA become the symbol of gentrification? Has the accumulation of electrical appliances led us to cook and eat differently? As well as studying the individual objects that have had such a huge impact on the way we live now, The Modern Kitchen examines kitchen design, economics and gender politics. Embodying notions about class, gender, wealth and health, the home kitchen remains a neat insight into our beliefs, tastes, aesthetics and aspirations - the portrait of our domestic lives. ...Show more

$39.99
AUD
Category: COOKING | Reading Level: 6 Food
As a follow-up to Yumi Stynes' successful first book, The Zero Fucks Cookbook, Zero Fucks Endless Summer continues in her signature style - with sass and attitude and excellent ideas for food that is delicious and kind to your body, but does not call for hours in the kitchen. Across 90 recipes, Yumi cel ebrates one of the things she loves most about Australia, which is the incredible quality and accessibility of good produce and the fact that because it tastes so good, it is shamelessly easy to work with. Even when you are running on zero fucks. The book contains eight chapters: No cook Wonders (from salad to slaw to silken tofu); Endless Barbecue (a Yumi speciality, whatever the weather); Dips & Bits (for young kids and old); Oh Crap, It's Dinner Time (because that is the refrain of multi-taskers the world over); Sweet Miracles (exhibit A = Goddess Loaf); On With The Oven; and Low Stress Impress (because entertaining is meant to be fun). As well, she will share wisdom and ideas based on some of her favourite food topics: Eating all the Colours; Barbecue Know-How; Stocking the Pantry; Surviving Celebrations. And more! Ultimately, it is food that makes you feel good, food that celebrates the yumminess inherent in simple ingredients, food that encourages a 'no worries' attitude. ...Show more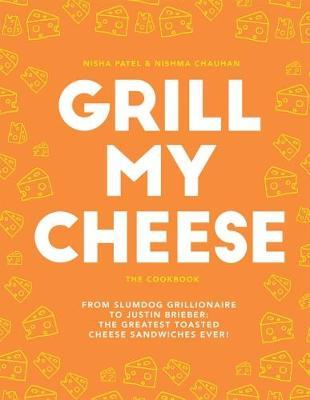 $15.95
AUD
$24.99
(36% off)
Category: COOKING
Grill My Cheese includes the 50 ultimate recipes for the world's most-loved comfort food. With easy-to-follow recipes, including delicious sauces and relishes that can be used with other dishes, this book breathes fresh ideas and a renewed sense of fun into an everyday classic. Brought to you by the Lon don duo Grill My Cheese, whom Buzzfeed voted 'Top Street Food to Eat This Lifetime', the recipes include The GMC, a signature cheese blend with bechamel sauce, Baby Got Mac, a heavenly marriage of pulled pork, mac 'n' cheese and BBQ sauce, The PB&J, a combination of homemade 'American' cheese, peanut butter, chilli jam and crispy bacon, and Slumdog Grillionaire, an unusual mixture of Indian spiced potato, apple and peanut chutney, onion and of course cheese. ...Show more
$44.99
AUD
Category: COOKING | Reading Level: near fine
Yummy, easy, plant-based recipes for every occasion fill this much-anticipated new book by New Zealand's favourite home cook, Chelsea Winter. From beautiful brunches to quick mid-week dinners to delectable desserts to versatile sides, sauces, smoothies and snacks, this book has something everyone will love. Here are hearty, tasty, family-friendly greats like sausage rolls, macaroni cheese, burgers, pizza, lasagne and nachos; treats like ginger slice, chocolate ice cream, banoffee pie, ice cream cake, cookies, brownies, truffles, gelato, doughnuts and hotcakes and - of course - Chelsea's world-famous Lockdown Loaf, plus 10 Second Aioli, Fresh Herby Pesto, Butterscotch and many more great staples. It's all vegetarian, egg-free and dairy-free, with loads of gluten-free options and top tips to inspire every cook. Best of all, this book is everything you'd expect from Chelsea - easy to make, fail-safe, full of easily available ingredients, great looking and totally tasty. Supergood! ...Show more
$49.99
AUD
Category: COOKING
7 WAYS TO REINVENT YOUR FAVOURITE INGREDIENTS WITH MORE THAN 120 NEW, EXCITING AND TASTY RECIPES Jamie's looked at the top ingredients we buy week in, week out. We're talking about those meal staples we pick up without thinking - chicken breasts, salmon fillets, mince, eggs, potatoes, broccoli, mushroo ms, to name but a few. We're all busy, but that shouldn't stop us from having a tasty, nutritious meal after a long day at work or looking after the kids. So, rather than trying to change what we buy, Jamie wants to give everyone new inspiration for their favourite supermarket ingredients. Jamie will share 7 achievable, exciting and tasty ways to cook 18 of our favourite ingredients, and each recipe will include a minimal amount of ingredients. Across the book, at least 70% of the recipes will be everyday options from both an ease and nutritional point of view, meaning you're covered for every day of the week. With everything from fakeaways and traybakes to family and freezer favourites, you'll find bags of inspiration to help you mix things up in the kitchen. Step up, 7 WAYS, the most reader-focused cookbook Jamie has ever written. ...Show more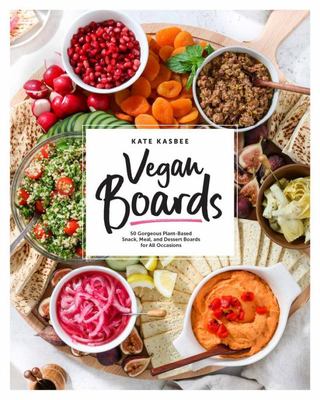 $24.99
AUD
Category: COOKING
The 50 plant-based boards and platters in Vegan Boards are incredibly beautiful to the eye and deliciously tempting to the palate.  
$49.99
AUD
Category: COOKING | Reading Level: very good
With easy, quick, and cheap recipes that taste delicious, bestselling author Jamie Oliver's 5 Ingredients shows how accessible healthy food can be at home and will revolutionize the way readers cook.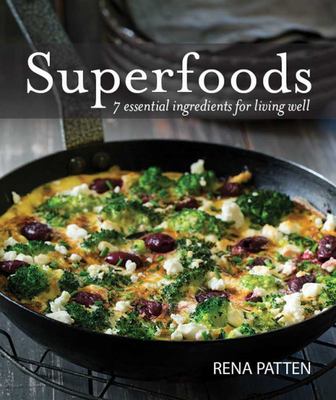 $35.00
AUD
Category: COOKING
'Superfoods' are everyday foods that are considered to have an abundance of health-promoting properties. These foods have unusually high levels of antioxidants, vitamins and minerals that can help protect our bodies against illness as well as improve our wellbeing and emotional health. They include dark green or brightly coloured vegetables, oily fish and all legumes. Some of the best known include broccoli, blueberries, pomegranate seeds, apples, quinoa and chia. As many of these foods are easily available it makes sense to incorporate as many of them as possible into our diet. Rena Patten has therefore created this delicious collection of simple, tasty and visually appealing recipes to make for everyday, with each recipe featuring at least one superfood. ...Show more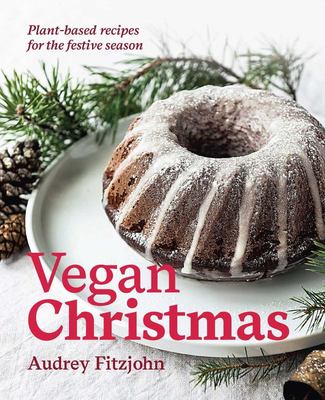 $29.99
AUD
Category: COOKING
Deck the halls with plant-based goodies, for Vegan Christmas is here. We all know the state of panic--it's your turn to host the whole family for the holidays, which means dozens of people, so you're already stretched thin. And then you find out that so-and-so's new boyfriend is vegan! Luckily for you, this book is a foolproof guide to making plant-based meals for the holidays.   You could start your guests with a round of blinis and faux caviar. Then, when they're getting snacky, bring out the arancini and dairy-free aioli. When you're laying out the big dinner spread, you can offer your vegan guests tempeh and mashed sweet potatoes, stuffed pumpkin, and many other devilishly starchy options. Then, for dessert, roll out the chocolate truffles, a black forest cake, fruit pies and more! Enjoy the festive season with this delicious and simple collection of plant-based recipes. From sweet delights to kickstart your Christmas morning to hearty festive feasts, as well as beautiful cookies and pies that are worthy as gifts. Vegan Christmas will forever change the way you think about and cook for the holidays.   ...Show more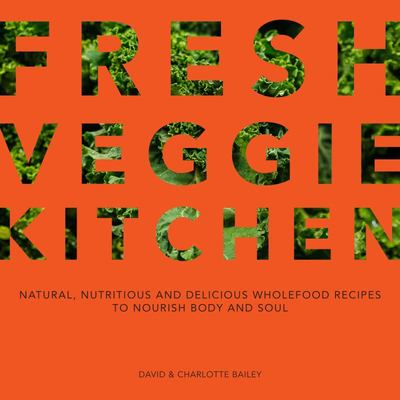 $24.99
AUD
Category: COOKING
David and Charlotte Bailey serve only nutritious wholefoods from their street-food van, Wholefood Heaven, as they tour the country and travel worldwide in search of recipes and inspiration for new and exciting flavours. Their food is informed by the need to live well and be both mindful of and uplifted by what you put in your body. This book is a celebration of naturally healthy, unprocessed ingredients and flavours from around the world. Featuring over 60 recipes for wholesome vegetarian and vegan meals, including breakfasts and drinks, many of the recipes are presented as easy-to-eat bowl-food (all the nutrients you need for a healthy meal in one), or can be cooked in a single pot (ideal if you are away holidaying or camping at a festival). Featuring plenty of information on the benefits of grains, cereals, pulses, nuts, seeds and fruit and veg, the recipes offer a full range of enticing meals, drawn from an international repetoire. Start the day with delicious Quinoa Porridge with Vanilla-Spiced Almonds and Dates, move on to a lunch of Coconut and Sweet Potato Polenta Cakes with Wild Mushrooms and Asian Greens, and finish the day with an Ethiopian Teff and Butternut Squash Stew, or Yucatan Salbutes, and top it all off perfectly with a dessert of Spelt and Olive Oil Lemon Cake. This mouthwatering array of recipes will be the only inspiration needed to live a healthier lifestyle. ...Show more