$60.00
AUD
Category: FASHION
A stunning exploration of fashion's premier art form with internationally renowned illustrator Megan Hess. Hundreds of hours, many expert hands and unimaginable metres of fabric: couture is truly wearable art, where creativity and craftsmanship collide. Megan Hess has spent her career documenting fashi on's most beautiful people, places and pieces. In The Illustrated World of Couture, she brings to life its most important - and intriguing - art form, with fascinating insights and exceptional illustrations. Worn by only a handful of people worldwide, couture still has incredible influence, even beyond the traditional boundaries of fashion. In this unique collection, follow Megan through the intricate details, multifaceted inspirations and dramatic shows that define the couture experience. Let her introduce you to the generations of creators who conceive and craft these fantastical garments, and the collectors who treasure them. And travel with her to the exclusive ateliers and glamorous events of the world's fashion capitals to see how couture is both designed and displayed. Megan Hess invites you to discover The Illustrated World of Couture in this essential volume for all fashion devotees.   ...Show more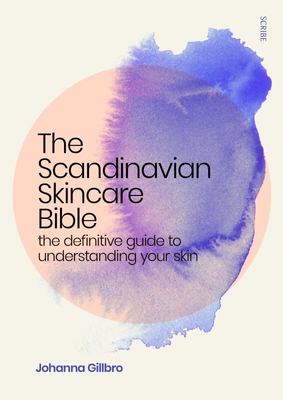 $35.00
AUD
Category: FASHION
The Swedish bestseller that will revolutionize the way you treat your skin. Beautiful, healthy skin is a holy grail for teens with acne and adults with wrinkles alike, and multi-step beauty routines are all the rage. But we know surprisingly little about our largest organ. Think drinking water will repl enish your skin? Think again. More products, better skin? Nope. And an expensive product doesn't guarantee reliable results. You don't need to cleanse your skin in the morning; in fact, too much cleansing can be damaging. Toner is redundant, natural products are not always best, and bacteria are not the enemy--and that's just the beginning! Learn how to read the labels on products, know exactly what it is you're putting on your skin, and make better decisions about how you care for it. Using cutting-edge research about the microbiome, as well as the relationship between gut health and skin,The Scandinavian Skincare Bible challenges how we look at beauty today. By revealing the science and exposing commercial tricks, Dr Gillbro empowers us to lay the foundation for healthy, beautiful skin. ...Show more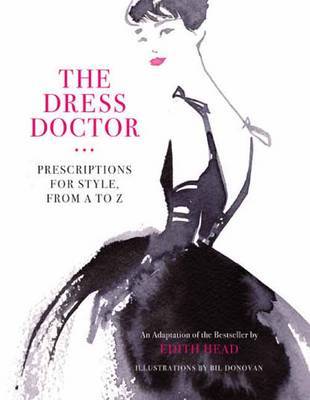 $27.99
AUD
Category: FASHION
Before there was a throng of celebrity stylists permeating our culture, the legendary Edith Head was dressing Hollywood's most fashionable women and men on screen and off, and lending her sartorial wisdom to eager women across the country. With more than 80 chic, colourful, especially commissioned illus trations, this charming volume is brimming with a mix of informative and amusing fashion sound bites from a to z. Readers will relish Head's classic style tips, benefiting from her timeless expertise on developing a personal style, assessing one's figure and dressing to flatter it, building a wardrobe, and judging quality. They'll love her many entertaining inside stories on dressing Hollywood's leading men and women - Audrey Hepburn, Grace Kelly, Cary Grant, Marlene Dietrich, and many more - and looking at Bil Donovan's gorgeous re-creations of Head's most famous costumes. ...Show more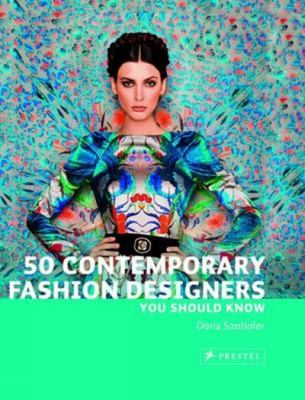 $39.99
AUD
Category: FASHION
Today's young designers are savvier and more daring than ever before. Happy to exist within or outside of the established houses of haute couture, their reputations are cemented by savvy consumers who are willing to navigate the thin line between trendsetting and trend following. This book of the most c reative and iconoclastic members of today's fashion scene includes Fashion Week regulars and cutting edge up-and-comers. Each designer is profiled in double-page spreads that include runway-ready products as well as notes, sketches, and biographical information. These fifty young men and women have embraced the global, economic, and environmental realities that serve to both challenge and inspire. ...Show more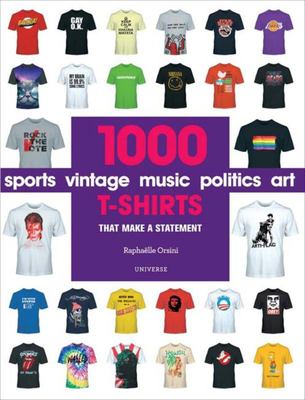 $55.00
AUD
Category: FASHION
This definitive compilation is an encyclopedic celebration of the most popular, style-setting T-shirts from the 1950s to the present. Included in this collection are every type of T-shirt, from counterculture slogans of the sixties and the heyday of the rock-band -tour commemorative T-shirt to today s t ees, which run the gamut from high-fashion branding to innovative graphic designs. This book showcases the rich graphic design culture and features photographs of T-shirts worn on the street, specially commissioned T-shirt graphics, T-shirt collections, and a survey of the best and coolest contemporary graphics from around the world. 1000 T-Shirts is sure to appeal to designers, illustrators, art directors, fashion buffs, and poculture junkies, as well as a general market of T-shirt enthusiasts and collectors. ...Show more
$59.99
AUD
Category: FASHION | Reading Level: Scholarly/Undergraduate
The book explores five central themes--the suit, the camellia, jewelry, makeup and perfume, the little black dress--and follows the threads from past to present to show how these key items have been rediscovered and reinvented by new designers. It includes many previously unpublished archive photographs and original drawings by Karl Lagerfeld, as well as glorious images from some of the greatest names in fashion photography. ...Show more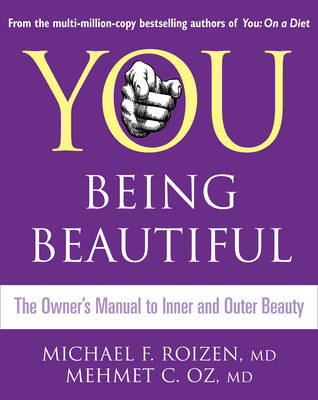 $17.50
AUD
$35.00
(50% off)
Category: FASHION
Multi-million-copy bestselling authors Drs Michael Roizen and Mehmet Oz show you how to look and feel fabulous your whole life long. Packed with excellent information and surprising advice, this is the definitive resource on how to use modern science to take care of every part of your body.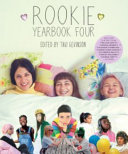 $34.99
AUD
Category: FASHION | Series: Volume 4
Settle down by the fire . . . . . . and immerse yourself in this mesmerising new colouring book. Join celebrations across the world and throughout the ages, from skating at the Rockefeller Center to surfing in Sydney and frost fairs on the Thames to Victorian toy shops. Travel with the wise men followi ng a star, spot Santa's sleigh skimming over the rooftops and discover dazzling gingerbread houses with Lizzie's intricate inky illustrations. A whole world of festivity is waiting for you inside . . . ...Show more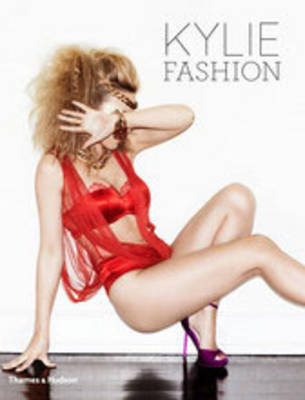 $49.95
AUD
Category: FASHION
"This book charts my relationship with some of the most talented people in fashion throughout my career. It makes me very proud to see gathered together all the great designers and houses I've worked with over the years. Looking through my personal archives has been a real trip down memory lane and it i s the fashion that brings back moments and memories of the last twenty-five years. I can't wait to share this book with the world." (Kylie Minogue). Published as part of the K25 celebrations this year, "Kylie / Fashion" is the official book celebrating twenty-five years since Kylie burst onto the music scene with The Locomotion and I Should Be So Lucky. From the very beginning, the fashion she has worn has been key to Kylie's persona and performances: her status as style icon is unassailable. This dazzling book celebrates her numerous and ground-breaking collaborations with the world's great fashion designers. Produced by Kylie in close collaboration with Thames & Hudson, and drawing on her personal archives, it showcases Kylie at all her key fashion moments, whether as geisha/manga super-heroine in her 'Impossible Princess' era, ingenue in gold hot pants for 'Light Years', or Grecian winged messenger for 'Aphrodite'. Curated by William Baker, Kylie's acclaimed creative director, and introduced by Jean Paul Gaultier, the book features specially written texts by the most important designers and stylists Kylie has worked with throughout her career. Also featuring additional commentary and the afterword written by Kylie herself. Packed with iconic images as well as the very best rare and unseen archival photography, video outtakes, fashion sketches, designs and ephemera, it will be a collectors' item for fans and fashionistas the world over. ...Show more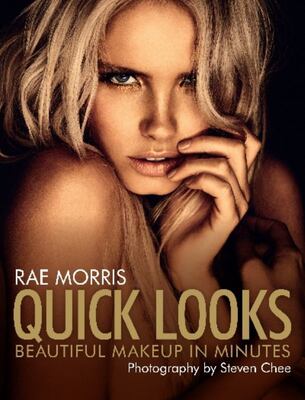 $19.99
AUD
Category: FASHION
Australia's leading makeup artist, Rae Morris, is a veteran of major international runway shows, where speed is critical, so she knows how to achieve beautiful looks fast. In Quick Looks she reveals all the tricks and trade secrets she's learnt over her highly successful career, from applying razor-shar p eyeliner to transforming your face with the perfect brow shape. And Rae's number one tip? When you're in a hurry, always do your eyes first, as you can easily apply foundation and lipstick in your compact or rear-view mirror. Full of sensational looks, with step-by-step photographs and easy-to-follow instructions on how to achieve them, Quick Looks is the must-have book for women who want to look gorgeous in just minutes. ...Show more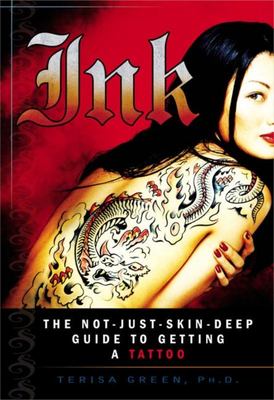 $19.99
AUD
Category: FASHION
For anyone who's considered joining the tribe of the tattooed. This fun, fact-filled, fascinating guide includes information on choosing the perfect tattoo, finding a tattoo artist, staying health-conscious, long-term effects, and much more.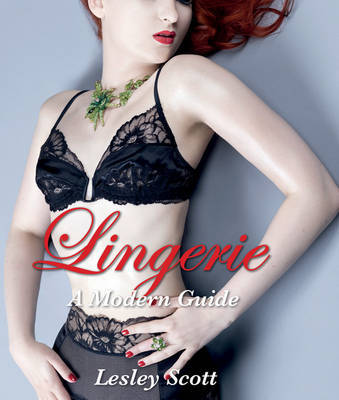 $29.99
AUD
Category: FASHION
This is a beautifully illustrated guide to lingerie, starting with the early history of bras and girdles and progressing up to modern times. Lingerie has always been meant to both conceal and reveal, to shape the body and to hide a multitude of sins. In recent years designers such as Jean Paul Gaultier have also used items of lingerie such as bustiers and basques as outerwear to great effect. The book also contains a section on getting proper fits for lingerie items and where to find the most beautiful lingerie. All in all, this is a beautiful look at a fascinating subject. It is both a wonderful gift item and a resource book for fashion students and, indeed, anyone interested in fashion in general. ...Show more