$29.99
AUD
Category: GAMES & HOBBIES | Series: Magma for Laurence King Ser.
Three hundred jungle animals - from the aardvark to the wire-tailed manakin - populate the board of this game. Some are familiar, like the leopard or the hippopotamus, others less so, like the eyelash viper or the giraffe weevil. Pull a counter from the bag and be the first to spot that animal.   Thi s beautifully designed game features charming illustrations by Caroline Selmes. Simple to understand but addictive to play, this fun and challenging game will delight adults and children alike. ...Show more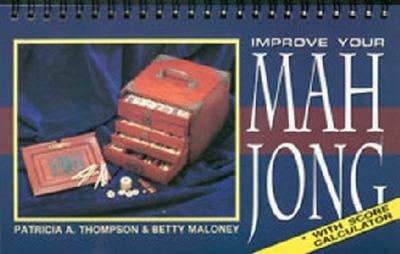 $22.99
AUD
Category: GAMES & HOBBIES
An updated guide to Mah Jong which identifies classic hands in color and even features a score calculator.
$18.99
AUD
Category: GAMES & HOBBIES
Challenge yourself with this set of cryptic puzzles from the most famous crossword in the world compiled by the Times Crossword Editors. Following in the tradition of The Times' authoritative, highest-quality, challenging cryptic crosswords, this latest collection offers an enjoyable and stimulating way to while away your free time and exercise the grey matter with intriguing clues and complex wordplay. Enjoy pitting your wits against the crafty elegance of the world's best crossword setters Addictive, taxing and compelling, this book is packed with 200 high-quality puzzles chosen by former Times Crossword Editors. Puzzles taken from previously published titles Times Cryptic Crossword Books 1, 2 and 3. ...Show more
$19.99
AUD
Category: GAMES & HOBBIES | Reading Level: very good
Although Mah Jong has been played by many nationalities through the ages, there are few books on the game. Some early books, translated from the Chinese, make hilarious reading and are virtually impossible to comprehend. Most books for beginners assume that the reader has some elementary knowledge of th e game. In this well-thoughtout book, the player is introduced to every phase by a clear explanation followed by illustrations which enable an easy step-by-step development of the game. Scoring is set out in simple tabulated form, with illustrations of scoring for specific hands. Altogether fifty-one hands are fully illustrated making this an invaluable handbook for newcomer and experienced player alike. ...Show more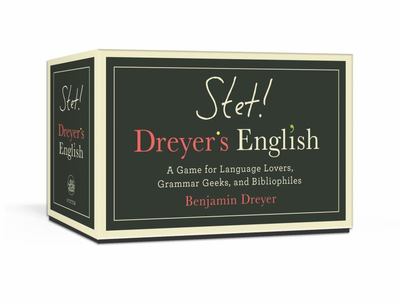 $32.99
AUD
Category: GAMES & HOBBIES
Whats' wrong with this sentence? If that misplaced apostrophe flew right up your nose, this is the game for you. Based on the New York Times bestseller by Random House's copy chief Benjamin Dreyer, STET! will help you sharpen those language skills or give you a reason to show them off (you know who you are). There are 100 entertaining sentences waiting for you, the copyeditor, to correct--or, alternatively, to STET. The first person to spot the error, or else call out "STET!" (a copyeditor's term that means "let it stand") if there is no error, gets the card. There are two ways to play- compete for points in a straightforward grammar game, or play with style and syntax and whip the author's sentences into splendid shape. The person with the most cards at the end of the game wins! It's perfect for every level of writer, from high school students wanting to brush up before a test to co-workers looking for an engaging ice-breaker. With STET!, English has never been more stylish. ...Show more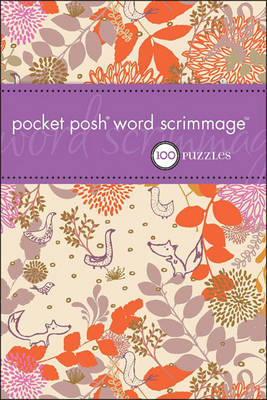 $12.95
AUD
Category: GAMES & HOBBIES
Pocket Posh Word Scrimmage is an irresistible book for puzzle lovers, with a tactile treatment and 100 entertaining word based teasers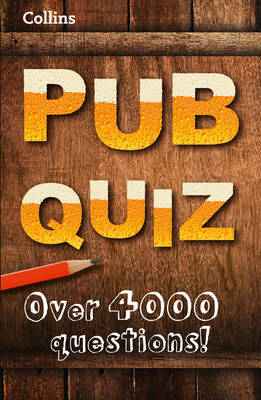 $12.99
AUD
Category: GAMES & HOBBIES
Q: What's inside this book? A: More than 200 brand new quizzes covering everything from pop stars to death stars . The rounds are a mixture of themed and potluck and the questions go from friendly teasers to ones that will scramble even an egghead's brains. Q: Who is it for? A: You, your mum, your dad, your family and friends, the man down the road and two halves of the crowd at your local. Each quiz provides good clean fun for all. The answers are quick and easy to find so that anyone can pick this up and become a quiz master. ...Show more
$29.95
AUD
Category: GAMES & HOBBIES
Makin' beer, wine, liqueurs and moonshine whiskey; how it's done and then some. If you could only buy one "how-to" book for the rest of your life, this is it. It's like getting a whole shelf of books for the price of one.The author not only tells you how to make damed near any kind of beer, wine, liqueu r and whiskey you can imagine; he also tells you how to make the equipment to do it with.Have you ever wondered how a still is made? Well, wonder no more! There are eight types illustrated here, and while it's illegal to build or possess a still, the illustrations are so complete, you could build one. Includes plans and operating instructions from underground moonshiner manuals used in the Mideast oilfields.From recipes to stills, make your won cappers, kegs, scales and a malt factory out of an old freezer, it's all here!Easy to read and humorous; this book entertains you with Alaskan tales and bootlegger's lore while you learn to make everything from beer and blossom wines, to horse turd whiskey and bathtub gin. ...Show more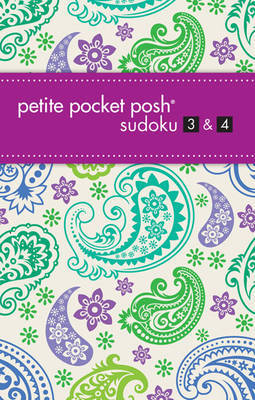 $9.99
AUD
Category: GAMES & HOBBIES
Petite Pocket Posh Sudoku 3 and 4 features a beautiful, chic, complementary styled cover, making it a smart, sophisticated, and giftable accessory that goes with anything. Packaged in a handy size, Petite Pocket Posh Sudoku 3 and 4 fit nicely into a purse, backpack, briefcase, or pocket. It's perfect fo r puzzlers looking for a quick and engaging puzzle to complete and is a great way to exercise your mind--and look great while doing it! ...Show more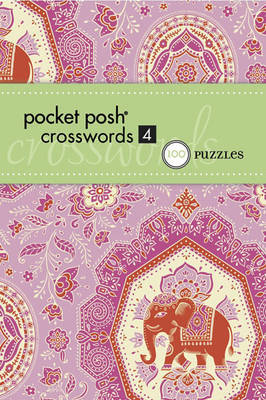 $12.99
AUD
Category: GAMES & HOBBIES
Pocket Posh(r) Crosswords 4 features a chicly styled cover making it a smart, sophisticated accessory that goes with anything. Packaged in a handy size, it fits nicely into a purse or bag. Pocket Posh(r) Crosswords 4 contains 100 entertaining and solvable puzzles. With more than 1.5 million copies in pr int, the Pocket Posh(r) puzzle series is a great way to exercise your mind-and look great while doing it! ...Show more