$16.99
AUD
Category: KIDS BOARD BOOKS
Bluey wants to play Mum School instead of having her bath. But will the kids listen to her? A gorgeous hardback book for kids of all ages. Bluey has been a phenomenal success since airing on ABC KIDS in October 2018, amassing legions of dedicated fans and hugely popular ranges of books, toys, clothes, g ames and more. It holds the coveted position of being the most watched program ever on ABC iView, with over 260 million plays for Series One, and is the winner of an International Emmy for Most Outstanding Children's Programme.   ...Show more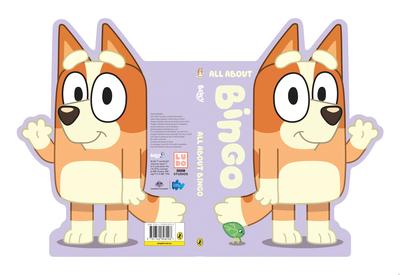 $16.99
AUD
Category: KIDS BOARD BOOKS
Meet Bingo! Bingo Heeler loves getting lost in her own world, talking to tiny bugs and, of course, relaxing in her relaxing chair! Get to know all about Bluey's little sister in this fun shaped board book. Bluey has been a phenomenal success since airing on ABC KIDS in October 2018, amassing legions of dedicated fans and taking the coveted position of being the most watched program ever on ABC iView, with over 170 million plays. It has also topped the Australian iTunes Kids Chart with the series peaking at #1 and consistently remaining in the Top 5. ...Show more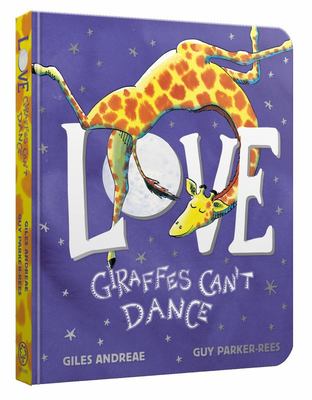 $14.99
AUD
Category: KIDS BOARD BOOKS
Join Gerald the Giraffe and friends for a sparkling celebration of LOVE! From the creators of the bestselling Giraffes Can't Dance comes a brand-new rhyming story filled with joy and love... and all your favourite characters from the bestselling classic! This magical moonlit rhyme is ideal for sharing and reading aloud with loved ones, and as a sturdy board book, it's perfect for even the littlest hands. The perfect gift to say 'I love you' on Valentine's Day, or at any time of the year. Praise for Giraffes Can't Dance: "All toddlers should grow up reading this" Daily Mail "A modern classic" Baby & Me "A joyful read about an outsider who finds acceptance on his own terms . . . there's also a simple moral about tolerance and daring to be different" Junior "A fantastically funny and wonderfully colourful romp" Daily Telegraph ...Show more
$16.99
AUD
Category: KIDS BOARD BOOKS | Series: Pop-Up Peekaboo Ser. | Reading Level: Children's - Kindergarten, Age 5-6
Your toddler will enjoy a world of pop-up dog surprises with Pop-up Peekaboo! Woof! Woof!Your baby will love the bright photographs and 5 fun pop-out surprises from Pop-up Peekaboo! Woof! Woof!Four toys are looking for their pet dogs and they're all hiding behind the pop-up flaps. Fluffy is hiding in a bucket, Silky is in a wheelbarrow and see if you can find Spotty in a pile of bricks. But where is Blackie? Is he behind the bush? Open Pop-up Peekaboo! Woof! Woof! to find out. Perfect for reading aloud and encouraging early word recognition, your baby will love the new dog and puppy-themed pop-outs in this highly popular series. Pop-up Peekaboo! Woof! Woof! is also great for developing imagination, early-thinking and memory skills. ...Show more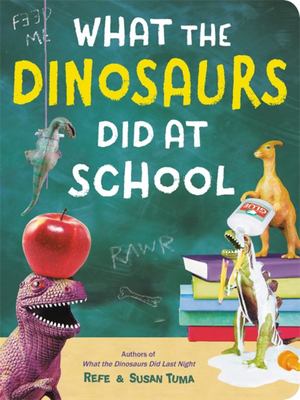 $12.99
AUD
Category: KIDS BOARD BOOKS | Series: What the Dinosaurs Did Ser.
From the parents who brought us the web sensation "Dinovember" comes photographic proof of what mischief toy dinosaurs can get up to at school.Every November, writer and social media master Refe Tuma and his wife, Susan, work into the night to bring their four children scenes from the secret lives of th eir toys -- specifically the nighttime antics of their plastic dinosaurs. In this follow-up to the hit What the Dinosaurs Did Last Night, these scampish dinosaurs make the trip to school, hidden in a kid's backpack. Each scene is photographed in meticulous detail so you can enjoy the mischievous antics -- just LOOK at what these diminutive dinos did at school ...Show more
$16.99
AUD
Category: KIDS BOARD BOOKS
Take your toddler on a frozen adventure in this lift-the-flap pop-up book. This wintry pop-up peekaboo book follows Polly Penguin as she searches for Charlie Chick. Babies and toddlers can lift big flaps and see five peekaboo surprises pop up from the pages- a sleepy seal resting on the rocks, a huge wh ale swimming to the surface of the ocean, a colourful squid exploring a shipwreck, a beautiful bird preparing to take flight, and a huddle of adorable penguins keeping each other cosy and warm. The lively, read-aloud rhymes encourage literacy and early learning, while the surprise pop-up scenes will delight curious preschoolers. With the help of parents and caregivers, toddlers will have fun turning the sturdy board book pages, guessing what's hiding under each flap, and then lifting the flaps to reveal the adorable winter animals and play peekaboo! Ideal for interactive preschool play, Pop-up Peekaboo! Penguin will appeal to both parents and children and is certain to keep little ones entertained time and time again! ...Show more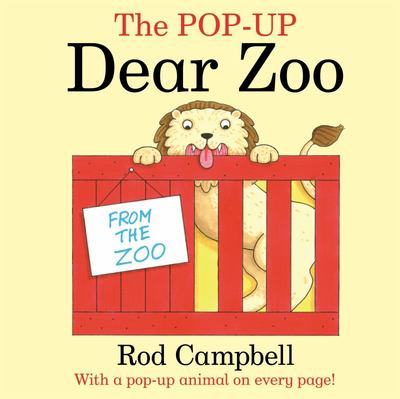 $14.99
AUD
Category: KIDS BOARD BOOKS
"I wrote to the zoo to send me a pet . . ." Rod Campbell's classic lift-the-flap book Dear Zoo is a firm favourite with toddlers and parents alike. This interactive pop-up edition retains all the charm of the original story and is packed full of exciting surprises. Young children will love lifting the flaps to discover the animals the zoo has sent - a very tall giraffe, a fierce lion and even a very jumpy frog. Will the zoo ever manage to send the perfect pet? With bright, bold artwork, a catchy refrain and a whole host of favourite animals, The Pop-Up Dear Zoo is a must for every child's bookshelf. ...Show more
$14.99
AUD
Category: KIDS BOARD BOOKS | Series: Bluey
Join Bluey on a dreamy night-time adventure. What will you see in the dark? Not wanting to go to bed, Bluey wishes she was a nocturnal fruit bat that stays up all night. Soon she finds herself flying through the night sky. Bluey has been a phenomenal success since airing on ABC KIDS in October 2018, a massing legions of dedicated fans and taking the coveted position of being the most watched program ever on ABC iView, with over 100 million plays. It has also topped the Australian iTunes Kids Chart with the series peaking at #1 and consistently remaining in the Top 5. ...Show more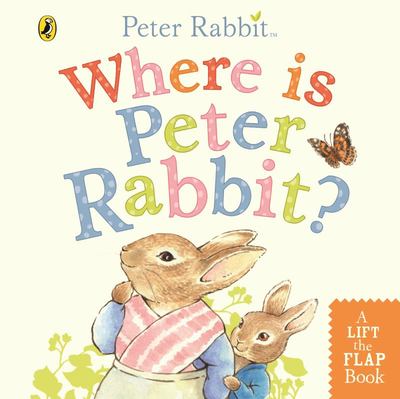 $16.99
AUD
Category: KIDS BOARD BOOKS | Series: Peter Rabbit Baby Books
Where has Peter Rabbit gone? Play a fun game of hide and seek with much-loved characters from the world of Beatrix Potter as you look for naughty Peter! Is that Peter by the blackberry bush? Is he hiding in the lettuce patch? Lift the flap and see! With easy-to-lift flaps, gentle rhyming text and char ming illustrations, this Peter Rabbit story is fun to share with little ones at bedtime or anytime. The perfect introduction to Beatrix Potter for very young readers. ...Show more
$14.99
AUD
Category: KIDS BOARD BOOKS | Series: Spot | Reading Level: Children's - Kindergarten, Age 5-6
It's been a busy day, and now it's time for Spot to say goodnight to his mom, his dad, and his cat, Ginger. This sweet lift-the-flap book offers a perfect way for parents to ease their toddlers toward bedtime. Full color.
$19.99
AUD
Category: KIDS BOARD BOOKS | Series: Hairy Maclary and Friends
Hairy Maclary from Donaldson's Dairy finally appears in an interactive touch and feel book. This attractive production has different textures on every page spread. Children can now explore the textures of Bitzer Maloney all skinny and bony, Muffin McLay like a bundle of hay, Hairy Maclary from Donaldson 's Dairy and the rest of the gang. View YouTube video: http://youtu.be/Zi4cYPaFYoo ...Show more