$14.99
AUD
Category: KIDS HUMOUR & MAGIC | Series: Catwad
An all-new series from New York Times bestselling author, Jim Benton From New York Times bestselling author Jim Benton, meet Catwad He's blue, he's a bit of a grouch, and his best friend is a dim-witted cat named Blurmp who can see the bright side of anything. From pizza and computers, to love and happi ness, this crabby tabby has a funny take on just about everything, and he's not afraid to share it. This collection of short comic stories will make even the grumpiest of grouches crack up and is not to be missed ...Show more
$14.99
AUD
Category: KIDS HUMOUR & MAGIC | Series: Funny Kid
BECAUSE EVERY KID LOVES TO LAUGH!  The #1 kids' bestseller! Shortlisted in kids' choice awards around the country!  Every kid wants to laugh, but Max is the boy who can make it happen. He's the class clown, the punch line and he's even volunteered his bottom to be the butt of the joke.Max is the funny kid ... and he's running for class president. Poop scandals, stalker ducks, surprise debates, psycho sports teachers, tell-all interviews and the great library vomit-a-geddon are just some of the things in store for Max and his friends at Redhill Middle School this election season. For fans of Diary of a Wimpy Kid, Tom Gates and WeirDo, FUNNY KID is the hilarious new series from bestselling children's author Matt Stanton ...Show more
$12.99
AUD
Category: KIDS HUMOUR & MAGIC | Reading Level: Children's - Grade 3-4, Age 8-9
From chocolate-covered chickens to grizzly grouchy grandmas and the disgusting Twists, this fantabulous book of fantastically funny jokes will keep you and your friends chuckling for hours. And it's all for a very good cause - royalties from the sale of this very special book go towards Roald Dahl's Mar vellous Children's Charity, helping to make seriously ill children's lives better. Which famous writer goes well with a hot dog? Roll Dahl! What's green and goes up and down? A Snozzcumber in a lift! What's a rabbit's favourite music? Hip-hop! ...Show more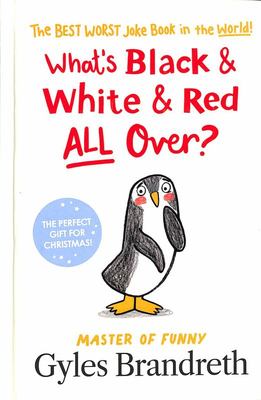 $19.99
AUD
Category: KIDS HUMOUR & MAGIC
*Laugh yourself silly in this fantastic collection of jokes and riddles from master of funny Gyles Brandreth!* WHAT'S BLACK AND WHITE AND RED ALL OVER? An embarrassed Penguin A sunburnt elephant A newspaper! Did those jokes make you laugh? Make you groan? Maybe a bit of both? There's a lot more where they came from. Collected here by jokesmith Gyles Brandreth are some of the best and worst jokes ever (plus a few riddles to keep you on your toes). From 'Knock, knock' to 'Waiter waiter', with some funny elephants and giraffes thrown in for good measure, there's also a bit of expert joke advice, so you can show others just how funny you can be! 'Very funny, and often outright silly' Guardian on Have You Eaten Grandma by Gyles Brandreth ...Show more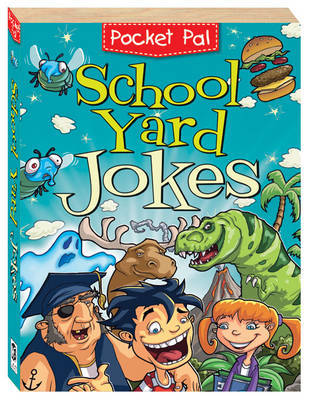 $5.99
AUD
Category: KIDS HUMOUR & MAGIC | Series: Pocket Pals
Hilarious, fascinating and entertaining collections that are perfectly pocket-sized for hours of take-anywhere fun! Each Pocket Pal title is jam-packed with 224 page of easy-to-read text, with comical full-colour illustrations throughout.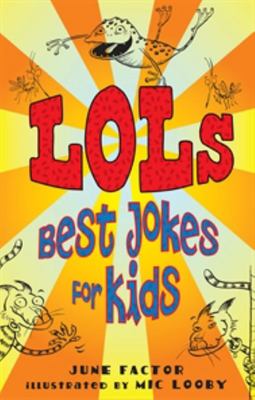 $9.99
AUD
Category: KIDS HUMOUR & MAGIC
Why do bulldogs have such flat noses? Because they keep chasing parked cars. What is a twip? A twip is what a wabbit takes when it wides on twains. What must you be careful not to do when it's raining cats and dogs? Step in a poodle. A laugh-out-loud collection of jokes, riddles, rhymes and sayings from kids around Australia, first issued as June Factor's Juicy Jumping Joke Book. ...Show more
$9.99
AUD
Category: KIDS HUMOUR & MAGIC
What do you call Santa when he takes a break? Santa Pause. What type of music do Santas elves love? Wrap music! What do you call a kangaroo wearing a Santa hat? A Christmas jumper!
$12.99
AUD
Category: KIDS HUMOUR & MAGIC | Series: ABC
This is the ultimate joke book for Kool Kids. Andy Jones has collected hundreds of the hottest jokes, rhymes and riddles as he travelled around the country with his children's Show 'Andy Jones & The Funky Monkey'. Now all five of the best-selling Hot Jokes books are available in one side-splitting e dition! ...Show more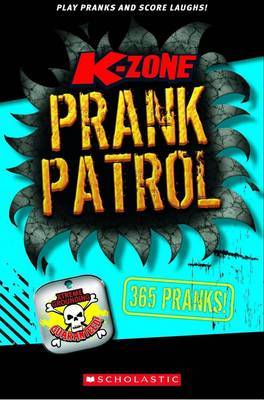 $14.99
AUD
Category: KIDS HUMOUR & MAGIC
Play pranks and score laughs from your friends and family! Your day can sometimes be a total drag, but with some creative thinking and the help of the pranks in this book, you can make it a barrel of laughs! Get your friends in on the act! Pranks are ranked so kids can determine the likely level of puni shment, from the most benign ('Clean Your Bedroom') to the most dare-devilish ('Xtreme Grounding Guaranteed')! So, prank at your own risk! ...Show more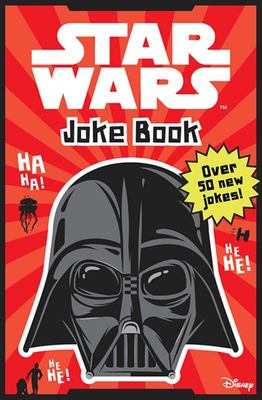 $9.99
AUD
Category: KIDS HUMOUR & MAGIC
What did the rancor say when it ate the Wookiee? Mmm ... chewy! What did Leia do when you she kept dropping the chopsticks? She used the forks! Why can't you get rid of BB-8? Because he's always a-round! The updated Star Wars Joke Book is sure to have you laughing your head off, with over 70 new j okes, refreshed images and all your favourite new characters. Enjoy 96 pages of comedy gold from the galaxy far, far away. Use these jokes on your friends to be crowned the funniest Star Wars fan around! Look out for companion titles Yoda's Puzzles, with brainteasers to test your Jedi wisdom, and Star Wars Mini Mazes, with over 60 mazes to find your way through. ...Show more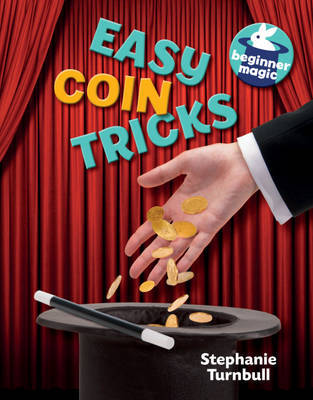 $17.99
AUD
Category: KIDS HUMOUR & MAGIC | Series: Beginner Magic
Great magicians always have a few coin tricks up their sleeves so why not learn some yourself? Coins are easy to carry around so you can surprise your friends with a quick trick such as the 'disappearing coin', the 'money mind-reader' and the 'coin squeeze' whenever you have a spare moment. Part of the series Beginner Magic, these four books cover basic magic tricks without the need for expensive equipment. They are fun to learn and can be performed almost anywhere! ...Show more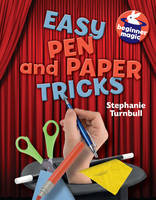 $17.99
AUD
Category: KIDS HUMOUR & MAGIC | Series: Beginner Magic
Great magicians always have a few simple pen and paper tricks up their sleeves, so why not learn some yourself? A pen and paper is easy to carry around so you can surprise your friends with a quick trick. Make your friends think you are a mind-reader, a maths genius or a master of illusion with these ma gic tricks. Part of the series Beginner Magic, these four books cover basic magic tricks without the need for expensive equipment. They are fun to learn and can be performed almost anywhere! ...Show more