$27.99
AUD
Category: MILITARY
An epic yarn based on the true story of a great Australian war horse who rode with bravery and valour at Gallipoli, the desert campaigns of Egypt, and Palestine.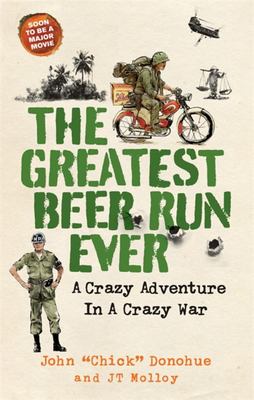 $32.99
AUD
Category: MILITARY
An incredible true story of how, in 1967 - having seen students protesting against the Vietnam war - Chickie Donohue and his New York City bar friends decided that someone should go to Vietnam and take their soldier pals a beer and show them that SOMEONE appreciates what they're doing out there. It wou ld be the Greatest Beer Run Ever! But who'd be crazy enough to do it? One man was up for the challenge: John "Chickie" Donohue. A U. S. Marine Corps veteran turned merchant mariner, Chickie decided he wasn't about to desert his buddies on the front lines when they needed him most. In THE GREATEST BEER RUN EVER, Chickie sets off on an adventure that changes his life forever. Armed with Irish luck and a backpack full of alcohol, he makes his way to Qui Nho'n, tracking down his disbelieving friends one by one. But Chickie sees more of the war than he ever bargained for, unexpectedly getting caught up for a night on the front line by the Demilitarized Zone, and in Saigon during the Tet Offensive. Donohue talks his way in and out of situations; learns a lot about himself and most importantly, changes his view on the Vietnam War, seeing first-hand the craziness of the whole endeavor and ultimately realising that the protesters were right. ...Show more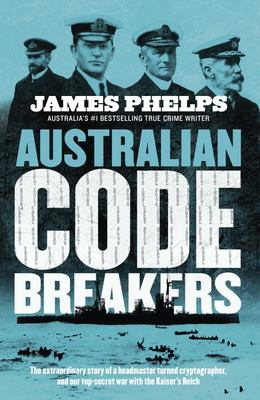 $34.99
AUD
Category: MILITARY
The extraordinary story of a headmaster turned cryptographer, and our top-secret war with the Kaiser's Reich. On 11 August 1914, just days after war had been declared, Australian Captain J.T. Richardson boarded a German merchant vessel fleeing Melbourne's Port Phillip and audaciously seized a top-secret naval codebook. The fledgling Australian Navy had an opportunity to immediately change the course of the war. But what exactly had they found? Enter the Australian code breakers ...Recruited by savvy top brass, maths whizz and German speaker Frederick Wheatley worked night and day to fathom the basic principles of the code and start tracking the German Navy's powerful East Asia Squadron, led by the brilliant Maximilian von Spee. Soon Melbourne was a hub of international Allied intelligence. This is the untold story of how a former Australian headmaster and his mostly female team cracked one of Germany's most complex codes, paving the way for the greatest Allied naval victory of World War I. ...Show more
$19.99
AUD
Category: MILITARY | Series: Australian Army Campaigns Ser.
Buoyed by the success of the 1st and 2nd Australian divisions in the Battle of Menin Road, the men of the 4th and 5th Australian divisions filed into the front line ready for the next phase of the battle. Ahead of them lay the blackened remnants of Polygon Wood, a desolate expanse of splintered stumps s hattered by the devastating shellfire. The view across no man's land revealed lines of German barbed wire and a criss-cross of heavily defended trenches. Here and there the Australians could also see solid concrete pillboxes dotted around the landscape. In the centre of the battlefield sat a huge man-made mound of earth - the Butte. Once the stop-butte for an old artillery range, this dominating feature was fortified with machine-guns, laced with barbed wire and riddled with tunnels and dugouts.The Battle of Polygon Wood was the second phase in the British forces' advance on Passchendaele. Success at Polygon Wood would place Broodseinde Ridge within the Second Army's reach. But the entire operation was almost blindsided by a German counter-attack on the eve of the battle. The critical situation on the Anzac Corps right was only saved by Pompey Elliott's 15th Brigade whose desperate efforts to contain the German attack and seize the Second Army's objectives turned a 'fine success' into a 'splendid victory'. But, as author Jonathan Passlow describes in Polygon Wood 1917, this was a victory that was by no means assured and in which luck would play its part. ...Show more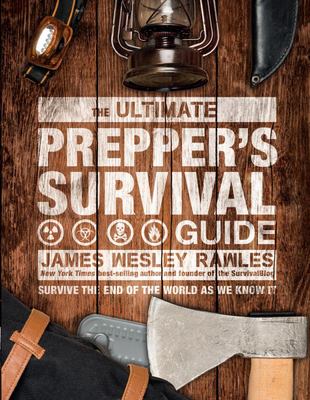 $39.99
AUD
Category: MILITARY
The book is written by the world's number one survivalist James Wesley, Rawles, the founder of the Survival Blog.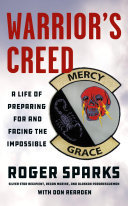 $32.99
AUD
Category: MILITARY
"Absence of self is my sword" comprises the final line in "The Warrior's Creed," a 14th century poem written by an unknown Japanese samurai, and this is the code Master Sergeant Roger Sparks embodied as a Recon Marine turned Alaskan Pararescueman. A living legend in the military, Sparks first made a nam e for himself within elite Marine Reconnaissance units. He went on to become an instructor where he trained future Reconnaissance Marines with unorthodox and ancient indigenous warrior techniques. A decade later, the same methods would keep him and others alive, when he hoisted into a maelstrom of violence to rescue an embattled platoon in the rugged mountains of eastern Afghanistan. Introduced to a tough code of honor, family, and brotherhood from birth, Roger Sparks rose to become a distinguished instructor in Marine Reconnaissance and a Silver Star recipient as an Alaska Pararescueman. A raw and exhilarating tale of guts, grit, and heart, Warrior's Creed recounts the hidden side of special operations training, heroic and heartbreaking Alaskan wilderness rescues, and the surreal and deadly rescues during Operation Bulldog Bite in Afghanistan's Watapur Valley. This powerful and inspirational story is as much of a self-help book as it is an edge of your seat military memoir. Warrior's Creed reveals a motivating and mindful approach to over coming the odds, facing the impossible, and finding mercy and grace in the aftermath. ...Show more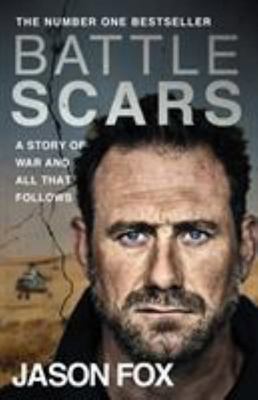 $19.99
AUD
Category: MILITARY
THE SUNDAY TIMES BESTSELLER 'A vivid, searing account of a life at war.' BEAR GRYLLS This is a true story. The events depicted took place during the last decade in an unnamed warzone. The names and locations have been redacted to protect the security of those involved and the practices of the British S pecial Forces. Out of respect for the KIA and survivors, everything else has been told as it happened... Jason Fox served with the SBS for over a decade, thriving on the close bonds of the Special Forces brotherhood and the 'death or glory' nature of their missions. Battle Scarstells the story of his career as an elite operator, from the gunfights, hostage rescues, daring escapes and heroic endeavours that defined his service, to a battle of a very different kind- the psychological devastation of combat that ultimately forced him to leave the military, and the hard reality of what takes place in the mind of a man once a career of imagined invincibility has come to an end. Unflinchingly honest, Battle Scarsis a breathtaking account of Special Forces soldiering- a chronicle of operational bravery, and of superhuman courage on and off the battlefield. 'The most important book you'll ever read... Battle Scars will save lives.' TOM MARCUS, author of SOLDIER SPY ...Show more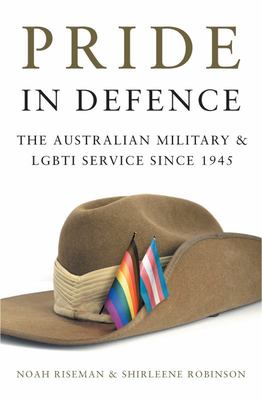 $34.99
AUD
Category: MILITARY
Since the Second World War the Australian military has undergone remarkable transformations in the way it has treated lesbian, gay, bisexual, transgender and intersex service members- it has shifted from persecuting, hunting and discharging LGBTI members to embracing them as valued members who enhance t he Force's capabilities. LGBTI people have served in the Australian military since its very beginnings, yet Australian Defence Force histories have been very slow to recognise this. Pride in Defence confronts that silence. It charts the changing policies and practices of the ADF, illuminating the experiences of LGBTI members in what was often a hostile institution. Drawing on over 140 interviews and previously unexamined documents,Pride in Defencefeatures accounts of secret romances, police surveillance and traumatic discharges. At its centre are the courageous LGBTI members who served their country in the face of systemic prejudice. In doing so, they showed the power of diversity and challenged the ADF to make it a far stronger institution. ...Show more
$49.99
AUD
Category: MILITARY
General Sir Peter Cosgrove AK AC (Mil) CVO MC (Retd) is one of Australia's most significant public figures. As a soldier he saw action in Vietnam, winning the Military Cross, and rose to the very top of his profession, becoming Chief of the Defence Force. Soon after his retirement from the Army, he was invited to take charge of the huge relief and rebuilding operation in Queensland after the devastation of Cyclone Larry. In 2014, Cosgrove became Australia's Governor-General. As Governor-General he travelled far and wide, supporting Australians in times of crisis, sadness, joy or celebration, representing us on the world stage with humour, intelligence and a force of personal magnetism that was felt by everyone from prime ministers to presidents. When he retired in July 2019, it was as one of the most beloved and respected governors-general in Australia's history. Cosgrove embodies the traits we truly value: warmth, humanity, toughness and loyalty. His humour and empathy shone through the pomp and ceremony, and his time as Governor-General will be remembered as much for his laughter as for the usual dignities of the office. You Shouldn't Have Joined ... (an expression much used during his days as a soldier) is the story of Cosgrove's extraordinarily full and eventful life. It is also the story of those who have shared it with him, in particular his wife Lynne. His memoir allows us an incredible insight into the role and world of Australia's Governor-General. He was there as two prime ministers were toppled by their own party. He was there through disasters both natural and man-made, such as the destruction of MH17. He was there for world leaders, and for ordinary Australians. You Shouldn't Have Joined ... is a true reflection of the man himself, filled with intelligence, forthrightness, compassion and a brilliant eye for a telling anecdote. ...Show more
$19.99
AUD
Category: MILITARY | Series: Australian Army Campaigns Ser.
The Passchendaele Campaign of 1917 is associated with images of slimy, oozing mud: mud deep enough and glutinous enough to drown men, horses and equipment, mud so pervasive that it, rather than the enemy, defeated the British Army's only major campaign in Belgium. While these images are certainly true f or the opening and final months of the campaign, mud was not he defining experience for the infantry of the Australian First and Second Divisions when, for the first time in history, two Australian Divisions fought a battle side by side in the Battle of Menin Road. For them, the defining experience was a well planned, well-conducted attack that saw all the objectives achieved in very short time. Menin Road was the third of the series of battles that together made up the Passchendaele (Third Ypres) Campaign. Intended to capture the high ground of the Gheluvelt Plateau east of Ypres to protect the right flank of the British Army advancing to its north, it was a difficult assignment. Earlier British attempts to clear the Plateau had been repulsed with heavy losses. With overwhelming artillery and air support, sound preparation and with limited objectives, the attack on 20 September surpassed all expectations. It was a classic example of how well-prepared and well-supported infantry could take and hold ground. However, as is explained in the book, it was also a classic example of why this operational method was too slow and would never win the war on the Western Front. ...Show more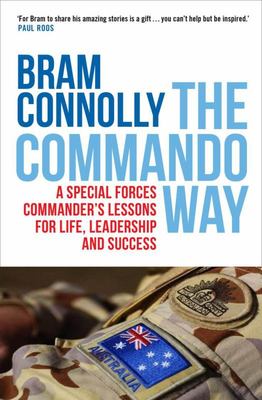 $32.99
AUD
Category: MILITARY
Clear-headed, frank, witty and surprising, a top Australian soldier shares his secrets of success in life and work learnt in combat and adversity.
$19.99
AUD
Category: MILITARY | Series: Australian Army Campaigns Ser.
In the last devastating months of the First World War, the British Fourth Army pursued the Germans to their final defensive position - the Hindenburg Line, a formidable series of defensive positions studded with concrete dugouts and thickly set barbed wire. The Hindenburg Line 1918 describes the two fie rcely fought set-piece battles which saw Fourth Army break through the German line, paving the way for the final pursuit which ended with the Armistice. The Australian Corps was a pivotal part of the offensive to breach the Hindenburg Line, culminating in the assault to capture Montbrehain, the last Australian battle of the war. By the time it reached the Hindenburg Line, the Australian Corps had been in the line for months, its units exhausted and depleted. Despite this, these final offensives saw the battle-hardened Australians demonstrate their skill in the use of infantry, artillery, machine-guns, tanks, aeroplanes and all the other implements of war that had altered so fundamentally since 1914. Australian commanders had likewise benefited from years of war and were highly skilled in planning complex operations that incorporated the latest tactics, techniques and procedures. But the scale of operations on the Western Front required close cooperation with British and Allied troops, and it was as part of this coalition that the Australian Corps would play its vital role in finally securing battlefield victory and bringing the war to an end. ...Show more