$39.99
AUD
Category: PARENTING
"Never be ashamed of being different: it is this difference that makes you extraordinary and unique." This essential go-to guide gives you all the advice and tools you'll need to help you flourish and achieve what you want in life. From the answers to everyday questions such as 'Am I using appropriate body language?' and 'Did I say the wrong thing?', through to discussing the importance of understanding your emotions, looking after your physical and mental health and coping with anxiety and sensory overloads, award-winning neurodiversity campaigner Siena Castellon uses her own experiences to provide you with the skills to overcome any challenge. With practical tips on friendships, dating, body image, consent and appearance, as well as how to survive school and bullying, The Spectrum Girl's Survival Guide gives you the power to embrace who you are, reminding you that even during the toughest of teen moments, you are never alone. ...Show more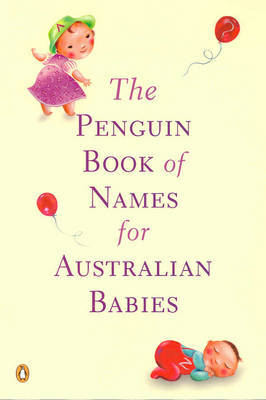 $24.99
AUD
Category: PARENTING
Contains thousands of names listed alphabetically in separate sections for boys and girls. Each name sites a country or language of origin and a meaning.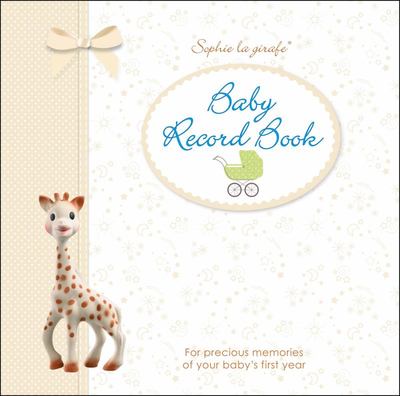 $24.99
AUD
Category: PARENTING | Series: Sophie La Girafe
Record precious memories of baby's first year in Sophie la girafe: Sophie's Baby Record Book. This gorgeous, ribbon-tied Sophie the Giraffe keepsake book is perfect for new parents. Record baby's birth and family facts, write about favourite things and early routines, take baby's handprint and footprint , add a lock of baby's hair, and fill in first birthday and Christmas experiences. With pages for photographs of baby's first moments, Sophie la girafe: Sophie's Baby Record Book doubles as a gorgeous baby photo album. Covering all the key milestones from baby's first year, DK's beautiful Sophie la girafe: Sophie's Baby Record Book makes a wonderful new baby gift which can be cherished and enjoyed for life. ...Show more
$9.99
AUD
Category: PARENTING
Share the joys of becoming a big sister With the arrival of a new baby comes many transitions, and big sisters may need a little extra tender loving care to adjust to a new family situation. This sweet story with adorable toddler illustrations by Caroline Jayne Church is just right to share with and pre pare an older sister getting ready for an expanding family. ...Show more
$34.99
AUD
Category: PARENTING
For boys, adolescence can be a confusing minefield and parents can be bewildered as how to best guide their precious sons. Many parents wake one day to find that their beautiful little boys have grown into silent, withdrawn, sometimes angry and often unmotivated tweens and teens. Well-known Australian author, parenting and resilience educator, and 'boy champion' Maggie Dent, offers parents and guardians a compassionate and practical guidebook, packed with advice and ground-breaking techniques on how to stay calm and:- Communicate effectively and defuse conflict- 'Unstick' an unmotivated son- Teach them to cope with loss and failure, and how to recover- Help them foster healthy friendships and intimate relationships- Navigate technology and the digital world. From Boys to Men empowers parents with insight, tips and a common-sense approach to help all boys - and their families - thrive as they progress through adolescence, offering hope for their bright futures as happy, healthy men.Featuring a Foreword by Michael Gurian   ...Show more
$39.99
AUD
Category: PARENTING
With more than 600 pages and heaps of cartoons, Girl Stuffhas everything girls need to know about- friends, body changes, shopping, clothes, make-up, pimples (arrghh), sizes, hair, earning money, guys, embarrassment, what to eat, moods, smoking, why diets suck, handling love and heartbreak, exercise, sc hool stress, sex, beating bullies and mean girls, drugs, drinking, how to find new friends, cheering up, how to get on with your family, and confidence. Each chapter includes facts, hints, inspiring lists, hundreds of quotes from real girls, and details for over 350 websites, books and other information. This completely revised edition, written in extensive consultation with more than 70 medical and practical experts, provides the most up-to-date and useful information possible.'Girl Stuff is the ultimate teen guide.'Courier Mail'Kaz Cooke has come to the rescue... (Girl Stuff) goes way beyond the usual girly stuff of pimples, periods and pashing. It covers everything from physical changes and body image to teenage brains, moods, alcohol, drugs, confidence, friendship, relationships, mental health, money, school, work, feminism and marketing scams.' Herald Sun'The ultimate reference book for any girl.' Girlfriend'It has practical advice on diet, health, sex, and other embarrassing problems.' Good Health & Medicine'If you're worried about your teenage daughter, buying this book may be one of the best things you can do to help guide her through. I wish I had this sort of information at my disposal during those testing years.' Manly Daily'Kaz doesn't preach, she talks to you like your best friend.' New Idea'Girl Stuff is the kind of book most girls will enjoy, read voraciously and refer to over and over again ... Cooke genuinely respects her readers and it shows' Sydney Morning Herald'The book is filled with quotes from teenagers, giving it a chatty and informal style, but also a real insight into the mysterious minds of teens.' Sunday Examiner'Whether you're a teenage girl or the parent of one, you'll love (Girl Stuff), a guide to navigating those tricky pre-adulthood years... and its written in Cooke's inimitable, humorous style.' Sunday Herald Sun'A survival guide covering sex, love, pubic hair, cyber-safety, money, hair ironing, shopping, self-defence, homework, brain-care, how to change the world and a zillion other things that weigh heavily on girls' minds...' The Australian ...Show more
$35.99
AUD
Category: PARENTING
Australia's no. 1 baby book - everything you need to know about your new baby"This Australian favourite ... will take you by the hand and guide you through bub's first year ..." Cosmpolitan Pregnancy"bursting with relaxed, unbiased advice for bub's first 12 months" Practical ParentingAustralian, authori tative and totally up-to-date, Baby Love is the only book you'll need to guide you through your baby's first year.Australia's bestselling babycare book is loved by thousands of new parents every year. With expert advice for the first 12 months of every baby's life and full of Robin Barker's wisdom and humour, this classic guide has been fully revised, including new material on nutrition, food allergy and intolerance, and updates on safe sleeping, breastfeeding, reflux and immunisation.With over 30 years of hands-on experience with mothers and babies, Robin Barker knows exactly the kind of information parents are looking for. Baby Love is full of detailed material you won't find in any other book, including:- practical and informative advice on sleeping and crying- clear and concise information about getting breastfeeding right for you- advice on all aspects of your baby's nutrition, including bottle feeding- an extensive selection of nutritious recipes to tempt the fussiest eaters. ...Show more
$24.99
AUD
Category: PARENTING
Hush, Grandma Poss and all of their bush friends are the perfect companions to your precious new babys first records. This new edition of My Possum Magic Baby Book features a new cover and rarely seen illustrations by Julie Vivas... as well as all the many favourites from Possum Magic.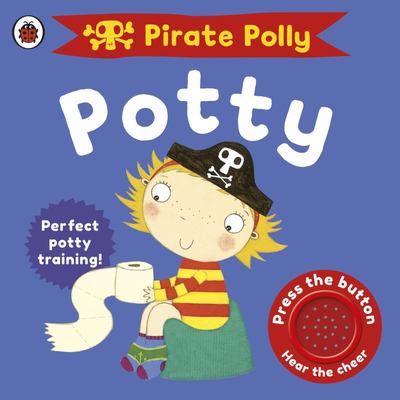 $14.99
AUD
Category: PARENTING | Series: Pirate Pete and Princess Polly
Follow Pirate Polly as she swaps her nappy for big girl pants and begins to use the potty for the first time. Clear, practical text and engaging illustrations help to counter many of the anxieties both children and parents may feel during potty training.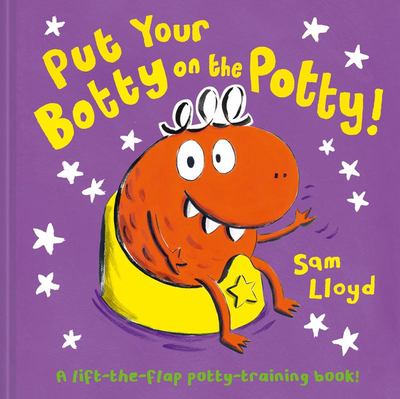 $14.99
AUD
Category: PARENTING
This is a brilliant, funny and fresh take on the potty training book from the amazing picture book illustrator, Sam Lloyd Little Moo Monster is growing up and no longer happy to be in a nappy. Moo wants to be more grown-up. So the loveable monster discards the nappy and suddenly there's poop everywhere . Mum gets a potty, and Moo practises sitting on it... until finally... success! Moo can progress to grown up pants - which means Moo can go to the MONSTER PANT PARTY with lots of little potty-trained (and not-quite-so-potty-trained!) friends. With lift the flaps plus great illustrations and laugh-out-loud humour, this book will be the perfect potty-training tool for all toddlers - girls and boys - and their parents. The book covers all elements of potty training - from getting the potty, patience, triumphs and mishaps, using paper, washing your hands after, and the joy of getting your first grown-up pants. All told in a fun and supportive way. ...Show more
$34.99
AUD
Category: PARENTING
Everything you need to know about supporting ageing parents, from author and comedian Jean Kittson.This warm and witty practical guide is a one-stop shop for information on how to support your ageing loved ones: how to protect their health and wellbeing, keep them safe and secure, and enable them to be self-determining and independent for as long as possible. Full of expert advice and first-hand experience, this is your go-to resource to help you: * Navigate the bureaucratic maze while remaining sane* Understand what is needed for your elder's health and wellbeing and how to get it, especially in a medical emergency* Survive the avalanche of legal papers and official forms* Choose the best place for them to live - home, retirement village, residential aged care, or granny and grandpa flat - and help your elders relocate with love and respect. Compelled to discuss some of life's most confronting questions, Jean shares heartfelt stories and clear facts alongside wonderful cartoons from much-loved Australian cartoonist, Patrick Cook. Following on from her 2014 bestseller, You're Still Hot to Me, a treatise on menopause, We Need to Talk About Mum and Dad is a guide to what happens when we become parents of our parents. ...Show more