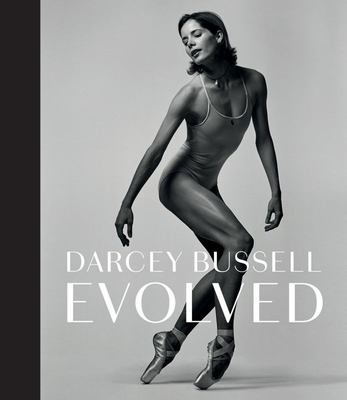 $60.00
AUD
Category: PHOTOGRAPHY
The first book from Darcey Bussell in over six years, retired darling of the British Ballet and beloved judge of Strictly Come Dancing, this publishing extravaganza coincides with the the superstar ballerina's 50th birthday. Exquisitely produced, the book is filled with remarkable images of Dame Darcey in various notable locations, such as a pod of the London Eye, on top of the Victoria and Albert memorial, and performing at worldwide events, like the Olympics opening ceremony. The collection includes rare and unseen moments of Darcey shot by some of the most famous photographers, including Lord Snowden, Mario Testing and Annie Liebovitz, in locations beyond the stage - including rehearsals, fashion shoots and more - which are accompanied by behind-the-scenes stories and personal anecdotes. A fitting testament to one of our true national treasures, this glorious and charming book is a wonder to enjoy for years to come.   ...Show more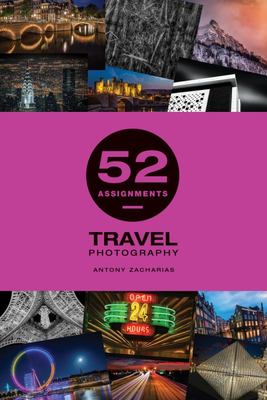 $32.99
AUD
Category: PHOTOGRAPHY | Series: 52 Assignments Ser.
52 Assignments: Travel Photography is a mission brief, a portfolio of photographic workshops, a personalized journal, and an inspirational guide to putting the creativity back into your craft. Small enough to fit into your travel bag, it is filled with a year's worth of weekly commissions and concepts f or composing and creating eye-catching travel photography in all its forms. From planning a trip to creating a map portfolio; from capturing cultures to finding a fresh eye on festivals; from changing the angles on architecture to taking retro postcard shots, this is the quickest and most enjoyable way to shake off old habits and discover fresh approaches that will inspire a whole new series of creative adventures in your travel photography. ...Show more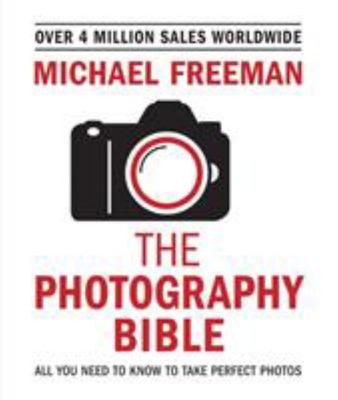 The Photography Bible
by Jeff Wignall (Contribution by); Michael Freeman
$27.99
AUD
Category: PHOTOGRAPHY
Created by expert professional photographer Michael Freeman, this convenient book is divided into the four essential areas for photographers to understand; the exposure, light & lighting, composition and editing. It's quick and easy to refer to in the field, by the computer   In a convenient take- anywhere format, this book packs in a lot of value for anyone interested in photography, and without skimping on quality. You'll find how to get great portraits, perfect landscapes and take outstanding artistic compositions; important information whatever camera you choose. ...Show more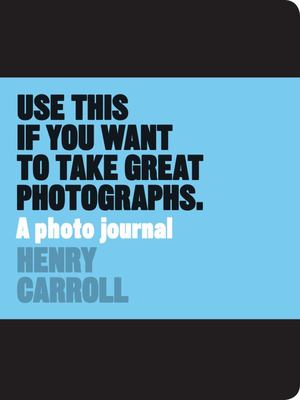 $22.99
AUD
Category: PHOTOGRAPHY
Discover a whole new way of seeing the world while honing your photography skills across composition, exposure, lighting, lenses and observation. Use This Journal if You Want to Take Great Photographs is packed with fun photography prompts and inspiring images by master photographers so you can get crea tive with your camera. Create your own highly personal photobook by sticking in your pictures with the adhesive corners provided or simply dip in and out when you're stuck for ideas. Whatever your specific interests - street, studio, still life, landscape or portrait photography - you're free to interpret the prompts in any way you want. So pick a page, grab your camera and let your ideas and imagination rule! ...Show more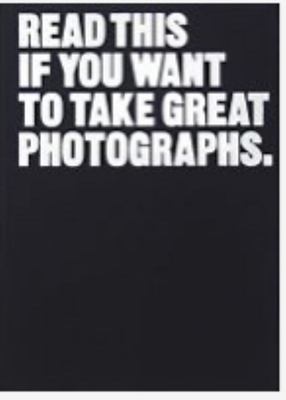 $26.99
AUD
Category: PHOTOGRAPHY | Series: Read This Ser.
Photography is now more popular than ever thanks to the rapid development of digital cameras. Read This If You Want to Take Great Photographs is for this new wave of DSLR dabblers and users of compact system, and bridge cameras. It contains no graphs, no techie diagrams and no camera club jargon. Instea d, it inspires readers through iconic images and playful copy packed with hands-on tips.   Split into five sections, the book covers composition, exposure, light, lenses, and seeing. Images taken by master photographers - including Henri Cartier- Bresson, Sebasti o Salgado, Fay Godwin, and Martin Parr - serve to illustrate points and encourage readers to try out new ideas.   Today's aspiring photographers want immediacy and see photography as an affordable way of expressing themselves quickly and creatively. This book answers that need, teaching readers how to take photographs using professional techniques. ...Show more
$59.99
AUD
Category: PHOTOGRAPHY
Australia is drenched in a light that is different from anywhere else in the world. A light so distinctive, we know it can only be of one place. Imagined as a celebration of the particular beauty of Australian light, this generous publication roams the country, from rugged coastline to arid outback, to reveal how light shapes our wide, brown land. Wind-etched rocks, patterns in sand. Teal oceans. Surfers, slick in their wetsuits against the morning sun. A beach filled with people. A beach with no people. Rockpools. High-rise buildings against sand and sea. Golden sunsets over city skylines. Rays reaching through forest branches to frosted ground. Paddocks muted by mist, trees laden with luminous snow. The variation in the fall of light on our landscape seems limitless. With an introduction by a galactic astrophysicist, In an Australian Light reminds us of the myriad ways we experience light in this vast and diverse land. ...Show more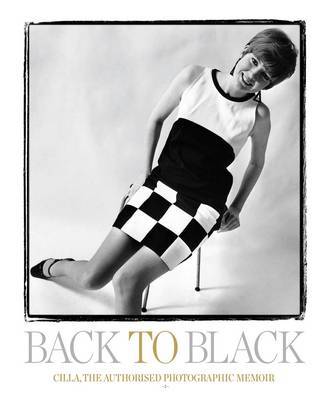 $43.99
AUD
Category: PHOTOGRAPHY
The stunning images contained within these pages celebrate Cilla Black's remarkable showbusiness career. They also celebrate a woman who grew up in the spotlight of international stardom yet was never blinded to the importance of family and friends. Her warm ability to communicate directly with everyone she encountered has won her a lifetime of devoted fans. Musical and comedic, her fifty-year career has swept her from the glamour of Sixties recording success to unprecedented TV dominance as a female host. The fact she made it all seem so easy is a testament to her consummate professionalism. There is only one Cilla and we are proud to look back at her inspiring contribution over the past five decades. Anyone who had a heart would be moved by the story of Britain's top-selling female recording artist of the Sixties: Cilla Black. By the age of twenty-one she had jumped from obscurity as a clerk-typist in Liverpool to chart success. Warm, glamorous, mischievous: this volume captures the confidence, egalitarianism and vivacity of a performer who personified the heady freedom of her time. It also celebrates her fifty unique years in showbusiness - conquering that formative decade in the charts, on television and with top billing in the West End; going on to become Britain's most loved television presenter with the audience busting shows Surprise Surprise and Blind Date. She's still surprising us today. Hers is a magical blend of grit and grace. The only woman managed by Brian Epstein, the genius behind the Mersey sound and the success of her friends, The Beatles, she was described by him in this way: "She is what she is - an untutored girl from a happy, working-class family in a lowly part of Liverpool. She's not easily intimidated by anything or anyone." He spotted the artistry in those qualities. The photographs in this elegant book celebrate that unique artistry and life. ...Show more