$17.99
AUD
Category: PICTURE BOOKS | Series: Pig the Pug
Pug was a Pug,and I'm sorry to say, he was shockingly lazy. Such a shameful display... Pig, the world's greediest pug, is back -- and he won't get off the couch! Pig spends all day, every day lounging around, binging snacks and TV. Trevor tries to convince him to come out and play, but Pig won't budge! Until one day, something happens to get Pig up off the couch once and for all... Rich with author-illustrator Aaron Blabey's signature rhyming text and unforgettable illustrations, Pig the Blob is a laugh-out-loud story that follows the seven previous books in the series (Pig the Pug, Pig the Winner, Pig the Elf, Pig the Star, Pig the Fibber, Pig the Stinker, and Pig the Tourist). ...Show more
$19.99
AUD
Category: PICTURE BOOKS
A heart-warming celebration of all the wonderful ways kids are truly themselves.
$24.99
AUD
Category: Kids Australiana
Briggs is a much-loved hip-hop artist, screenwriter and producer, working on shows such as Matt Groening's Disenchantment and The Weekly with Charlie Pickering. Briggs won 'Film Clip of the Year' and was shortlisted for 'Artist of the Year' at the 2019 National Indigenous Music Awards. ·Kate Moon is a celebrated artist, mainly in animation Rachael Sarra is an emerging Indigenous artist from Brisbane Fresh, contemporary illustration and design – signifying a new chapter in children's Indigenous publishing.   ...Show more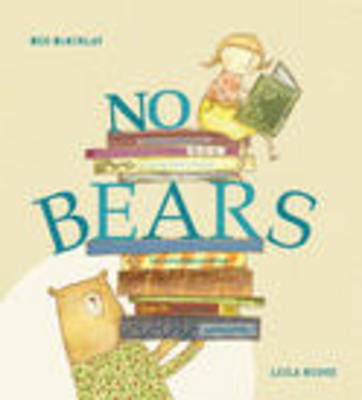 $27.95
AUD
Category: PICTURE BOOKS
Ruby is in charge of this book. And she'll tell you something right now. There are NO BEARS in it. Not even one. Ruby wants to tell you a story. A story with absolutely no bears. You don't need bears for a book. You need pretty things like fairies and princesses and castles. And maybe funny things and e xciting things - but definitely no bears! ...Show more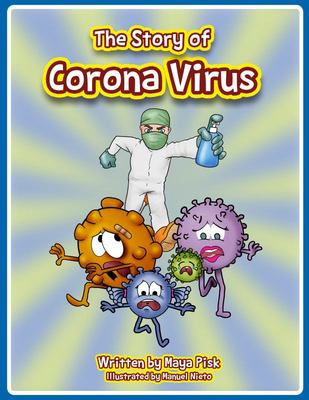 The Story of Corona Virus
by Maya Pisk; Adi Dagan-Pisk (Prepared for Publication by)
$13.00
AUD
Category: PICTURE BOOKS
The day that Corona was born was the day that the world changed. Come along to see how Corona and his Virus family wreak havoc on the world, and read until the very end to see whether researchers and scientists find a cure. There is hope, even in this crazy and scary time. Author's Note: My name is Maya and I'm 11 years old. I have written The Story of Corona Virus to bring a little bit of light into everyone's life during these tough and scary times. This book tells the story of Coronavirus in a funny and fictional way. When I finished writing it, my family and I decided that proceeds from the sales of the book will go to Uncle AL's Foundation. The foundation was created by my parents after they were told the devastating news that their uncle Al was diagnosed with amyotrophic lateral sclerosis (ALS), an incurable disease. Uncle AL's Foundation seeks to increase awareness of and raise much-needed funds for research and treatment options for ALS sufferers. For more information about Uncle AL's Foundation, go to their Facebook page @unclealsfoundation. ...Show more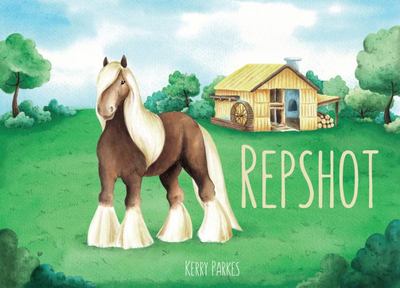 Repshot
by Kerry Parkes
$16.95
AUD
Category: PICTURE BOOKS
Repshot is a draft horse who proudly serves her community, pulling the daily milk supplies into town. One day, tragedy strikes Repshot's village when the mine collapses, trapping the miners inside. Can Repshot's courage and determination save the day?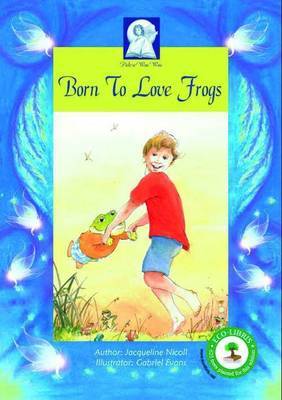 $14.95
AUD
Category: PICTURE BOOKS
One boy, through his love of nature, makes a plan and is helped by the magical realms to share his wisdom and inspire others.
$17.99
AUD
Category: PICTURE BOOKS
ITS BOOK WEEK! The time to dress up as your favourite character. Who goes too far? Who doesnt go far enough? And WHO will win first prize?! Find out in the wildest book week EVER!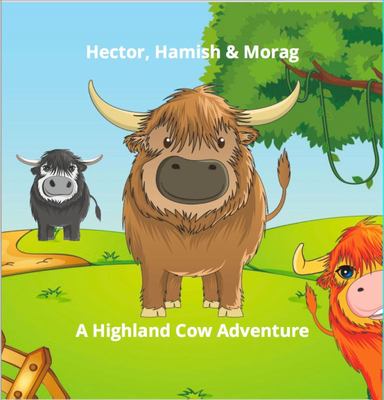 $14.99
AUD
Category: PICTURE BOOKS
Hector, the highland cow, has moved from Scotland to Australia and is missing his two best friends.He loves to remember their great adventures until one day something perfect happens.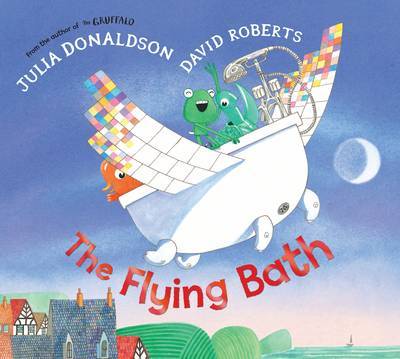 $19.99
AUD
Category: PICTURE BOOKS
When everyone has left the house in the morning, the bath toys spring into action and head off on exciting adventures in their magical flying bath! From giving a muddy piglet a shower to putting out a fire for a frightened baboon, they have water at the ready for any emergency - but they're always home for the children's bathtime at the end of the day. The simple rhyming speech-bubble text is great to read aloud, and perfect for developing reading confidence. Richly detailed, sumptuous artwork completes this irresistible book for young readers. A playful and adventurous story from the creators of TYRANNOSAURUS DRIP, THE TROLL and JACK AND THE FLUMFLUM TREE. ...Show more