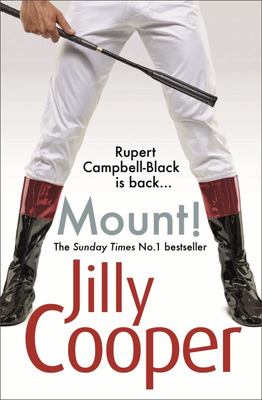 Mount!
by Jilly Cooper
$22.99
AUD
Category: ROMANCE | Reading Level: General Adult
In Jilly Cooper's latest, raciest novel, Rupert Campbell-Black takes centre stage in the cut-throat world of flat racing. Rupert is consumed by one obsession: that Love Rat, his adored grey horse, be proclaimed champion stallion. He longs to trounce Roberto's Revenge, the stallion owned by his detested rival Cosmo Rannaldini, which means abandoning his racing empire at Penscombe and his darling wife Taggie, and chasing winners in the richest races worldwide, from Dubai to Los Angeles to Melbourne. Luckily, the fort at home is held by Rupert's assistant Gav, a genius with horses, fancied by every stable lass, but damaged by alcoholism and a vile wife. When Gala, a grieving but ravishing Zimbabwean widow moves to Penscombe as carer for Rupert's wayward father, it is not just Gav who is attracted to her: a returning Rupert finds himself dangerously tempted. Gala adores horses, and when she switches to working in the yard, her carer's job is taken by a devastatingly handsome South African man who claims to be gay but seems far keener on caring for the angelic Taggie. And as increasingly sinister acts of sabotage strike at Penscombe, the game of musical loose boxes gathers apace ...Everybody loves Jilly Cooper: "Sex and horses: who could ask for more? " (Sunday Telegraph). "Joyful and mischeivous". (Jojo Moyes). "A delight from start to finish". (Daily Mail). "Fun, sexy and unputdownable". (Marian Keyes). "Escape into an alternative universe in which all is right with the world". (Guardian). "Flawlessly entertaining". (Helen Fielding). ...Show more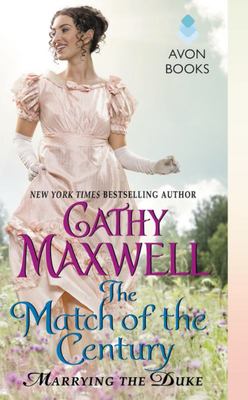 $14.99
AUD
Category: ROMANCE | Series: Marrying the Duke Ser.
In New York Times bestselling author Cathy Maxwell's glittering new series, wedding bells are ringing… until the return of a rake throws a bride's plans— and heart—into a tailspinEvery debutante aspires to snag a duke. Elin Morris just happens to have had one reserved since birth. But postponements of h er marriage to London's most powerful peer give Elin time to wonder how she will marry Gavin Baynton when she cannot forget his brother, Benedict.Already exasperated at being yanked from the military to meet "family obligations," now Ben must suffer watching his arrogant sibling squire the only woman he has ever loved. Joining the army saved Ben from sinking into bitterness, but seeing Elin again takes him back to the day they surrendered to their intoxicating desire.As the wedding draws near, Elin tries to push Ben far from her thoughts. When danger brings them together, there is no denying their feelings. But can Elin choose love over duty...? ...Show more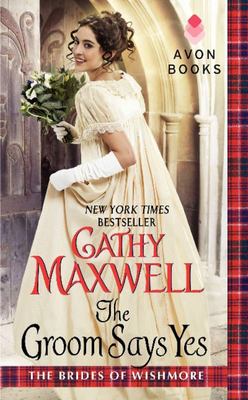 $12.99
AUD
Category: ROMANCE | Series: Brides of Wishmore
New York Times bestselling author Cathy Maxwell continues her dazzling series, The Brides of WishmoreHe had a noose around his neck and a price on his head . . . Sabrina Davidson, dutiful daughter, avowed spinster, thought she'd secured a place for herself in Aberfeldy society-- until her hard-earned ac ceptance of her fate is challenged by the arrival of Cormac Enright, earl of Ballin, trained physician, soldier of fortune, and convicted felon.A prim and proper miss was the last thing he needed . . . Mac is determined to clear his name, but first he has to find the man whose testimony sentenced him to a hangman's noose. Of course, Robert Davidson is missing and protecting Mac is Davidson's daughter, the most entrancing, frustrating, beguiling, stubborn woman Mac has ever met.And it doesn't help that he has already tasted her kisses. Or that he has found in her a passion for life and adventure to rival his own.Mac has turned Sabrina's world inside out--but what will happen when he leaves?Or will the Groom Say Yes? ...Show more
$14.99
AUD
Category: ROMANCE
When does proper behavior deserve a deliciously improper reward?The scandalously unmarried Lady Margaret Sawford is looking for adventure—and is always up for a challenge. Her curiosity is aroused by a dangerous-looking stranger with an eye patch, an ideal companion for the life she longs for, no matter what Society might say. So when the piratical gentleman turns out to be a duke—and just as boringly proper as any other nobleman—she can't help but incite him to walk on the wild side.Well-heeled, well-mannered, and well beyond any interest in society's expectations, the Duke of Lasham is tired of being perfect. Margaret's lush beauty and gently laughing eyes are an irresistible temptation to embrace the imperfect—and her. But if a little misbehavior is appealing, unleashing his wild side is completely seductive—as long as the lovely Margaret is the object of his passion . . . ...Show more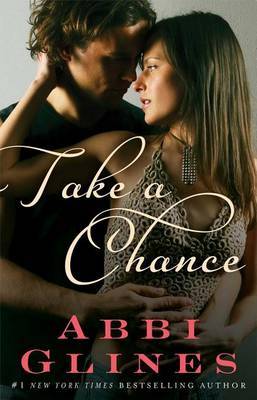 $17.99
AUD
Category: ROMANCE | Series: Rosemary Beach
From #1 "New York Times" bestselling author Abbi Glines comes the story of Grant, the sexy playboy who first captured readers' hearts in "Fallen Too Far." When Harlow Manning's rocker father goes on tour, he sends her to Rosemary Beach, Florida, to live with her half-sister, Nan. The problem: Nan despis es her. Harlow has to keep her head down if she wants to get through the next nine months, which seems easy enough. Until gorgeous Grant Carter walks out of Nan's room in nothing but his boxer briefs. Grant made a huge mistake getting involved with a girl with venom in her veins. He'd known about Nan's reputation, but still he couldn't resist her. Nothing makes him regret the fling more than meeting Harlow, who sends his pulse racing. Yet Harlow wants nothing to do with a guy who could fall for her wicked half-sister--even if there are no strings between Grant and Nan. Grant is desperate to redeem himself in Harlow's eyes, but did he ruin his chances before he even met her? ...Show more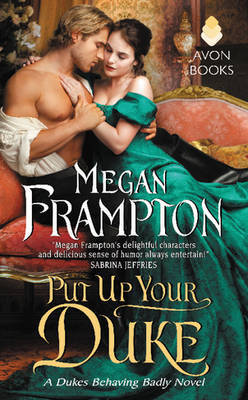 $14.99
AUD
Category: ROMANCE | Series: $3.99 BOOKS
He was once happily bedding and boxing, but in the newest Duke's Behaving Badly novel, Nicholas Smithfield has inherited a title and a bride ...To keep his estate afloat, the new Duke of Gage must honor an agreement to marry Lady Isabella Sawford. Stunningly beautiful, utterly tempting, she's also a bag of wedding night nerves, so Nicholas decides to wait to do his duty-even if it means heading to the boxing saloon every day to punch away his frustration. Groomed her whole life to become the perfect duchess, Isabella longs for independence, a dream that is gone forever. As her husband, Nicholas can do whatever he likes-but, to Isabella's surprise, the notorious rake instead begins a gentle seduction that is melting every inch of her reserve, night by night ...To his utter shock, Nicholas discovers that no previous exploits were half as pleasurable as wooing his own wife. But has the realm's most disreputable duke found the one woman who can bring him to his knees- and leave him there? ...Show more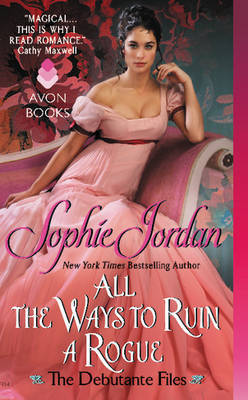 $14.99
AUD
Category: ROMANCE | Series: The Debutante Files
First friends, then enemies ...Lady Aurelia hasn't always hated Max, Viscount Camden, her brother's best friend. In fact, as a besotted girl, she thrived under his kind attention- sure that he was the most noble and handsome man in the land. Until her young heart discovered what manner of rogue he reall y was. Now, though she enjoys nothing more than getting on his last nerve, she can't deny Max drives her to distraction- even if she tries to pretend otherwise. Now something more ...Max cannot recall a time when Aurelia did not vex him. If she was not his friend's sister, he would stay far away from the infuriating vixen. Unfortunately, they are always thrown together. At parties and family gatherings ...she is always there. Mocking him, tossing punch in his face, driving him mad ...until one night, she goes too far and he retaliates in the only way he can: with a kiss that changes everything. ...Show more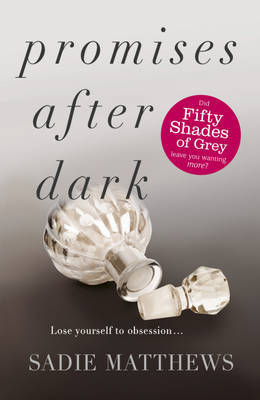 $16.99
AUD
Category: ROMANCE | Series: After Dark
Intensity, sensuality, and seduction awaits in the final part of the provocative romantic AFTER DARK trilogy that has left readers longing for more. Can a fractured love be salvaged? Parting with Dominic has left me broken in a way I could never have imagined. We held elation in the palm of our hands, b ut one misunderstanding brought it crashing down around us. Now the hurt and sadness follows me like a shadow and makes choosing the right path to take impossible. But one moment with him and the pulsing heat is singing in my blood again; his touch lights a fire that my body refuses to ever forget. I'm hopelessly lost in him. Finding our way back to one another will take trust and a leap of faith - only then we will know whether we have a chance at forever. If you were consumed by the first two books in the series, PROMISES AFTER DARK will not disappoint...This is a pleasure we should all indulge in. ...Show more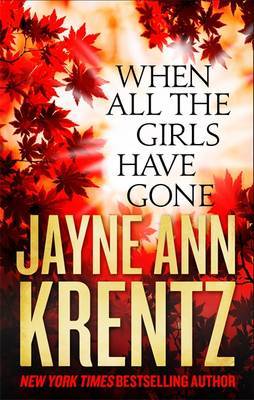 $29.99
AUD
Category: ROMANCE
Jayne Ann Krentz, the New York Times bestselling author of Secret Sisters, delivers a thrilling novel of the deceptions we hide behind, the passions we surrender to, and the lengths we'll go to for the truth ...When Charlotte Sawyer is unable to contact her step-sister, Jocelyn, to tell her that one her closest friends was found dead, she discovers that Jocelyn has vanished. Beautiful, brilliant - and reckless - Jocelyn has gone off the grid before, but never like this. In a desperate effort to find her, Charlotte joins forces with Max Cutler, a struggling PI who recently moved to Seattle after his previous career as a criminal profiler went down in flames - literally. Burned out, divorced and almost broke, Max needs the job. After surviving a near-fatal attack, Charlotte and Max turn to Jocelyn's closest friends, women in a Seattle-based online investment club, for answers. But what they find is chilling ...When her uneasy alliance with Max turns into a full-blown affair, Charlotte has no choice but to trust him with her life. For the shadows of Jocelyn's past are threatening to consume her - and anyone else who gets in their way ... ...Show more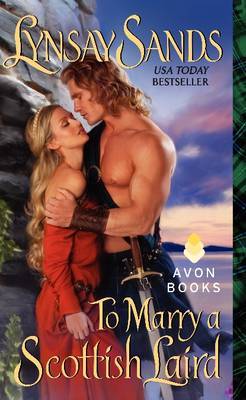 $12.99
AUD
Category: ROMANCE | Series: The Highland Brides
New York Times bestselling author Lynsay Sands returns to the Highlands of Scotland in her hottest new historical romance yet!Highlander Campbell Sinclair is no stranger to battle, so when he sees a lad attacked by bandits, he jumps into the fray. He didn't count on being stabbed. Grateful to the boy fo r nursing him back to health, Cam offers to accompany Jo safely to his destination. But when he accidentally comes across the lad bathing in the river, Cam discovers that Jo is actually Joan . . . with the most sinful of curves.Joan promised her mother that she would deliver a scroll to the clan MacKay. But traveling alone is dangerous, even disguised as a boy. When a Scottish warrior lends his aid, she is more than relieved . . . until he surprises her with lingering kisses and caresses that prove her disguise hasn't fooled him. As their passion ignites, will the secrets of the scroll force a wedding . . . and lead to a love she's never known? ...Show more