$17.99
AUD
Category: TOP TEEN PICKS | Series: Bayview High | Reading Level: Teen - Grade 7-9, Age 13+
On Thursday afternoon, five students at Bayview High walk into detention. Bronwyn, the brain, is Yale-bound and never breaks a rule. Addy, the beauty, is the picture-perfect homecoming princess. Nate, the criminal, is already on probation for dealing.Cooper, the athlete, is the all-star baseball pitc her. And Simon, the outcast, is the creator of Bayview High's notorious gossip app. Only, Simon never makes it out of that classroom. Before the end of detention, Simon's dead. And according to investi­gators, his death wasn't an accident. On Thursday, he died. But on Friday, he'd planned to post juicy reveals about all four of his high-profile classmates, which makes all four of them suspects in his murder. Or are they just the perfect patsies for a killer who's still on the loose? Everyone has secrets, right? What really matters is how far you would go to protect them. ...Show more
$19.99
AUD
Category: TOP TEEN PICKS | Series: Whisper
Subject 684--"Jane Doe"--has been locked underground in a secret government facility, enduring tests and torture. After a freak accident reveals the dangerous power Jane has concealed for years, it also reveals that the government has been keeping secrets of its own.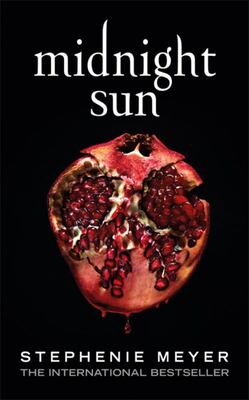 $32.99
AUD
Category: TOP TEEN PICKS
Number one bestselling author Stephenie Meyer makes a triumphant return to the world of Twilight with this highly-anticipated companion; the iconic love story of Bella and Edward told from the vampire's point of view. When Edward Cullen and Bella Swan met in Twilight, an iconic love story was born. But until now, fans have heard only Bella's side of the story. At last, readers can experience Edward's version in the long-awaited companion novel, MIDNIGHT SUN.This unforgettable tale as told through Edward's eyes takes on a new and decidedly dark twist. Meeting Bella is both the most unnerving and intriguing event he has experienced in all his years as a vampire. As we learn more fascinating details about Edward's past and the complexity of his inner thoughts, we understand why this is the defining struggle of his life. How can he justify following his heart if it means leading Bella into danger? In MIDNIGHT SUN, Stephenie Meyer transports us back to a world that has captivated millions of readers and brings us an epic novel about the profound pleasures and devastating consequences of immortal love. ...Show more
$17.99
AUD
Category: TOP TEEN PICKS
"Infused with honesty, heart, and humor, The Black Kids is a true love letter to Los Angeles, highlighting the beauty and flaws of the city, and the people who call it home." --Brandy Colbert, award-winning author of Little & Lion   Perfect for fans of The Hate U Give, this unforgettable coming-of -age debut novel explores issues of race, class, and violence through the eyes of a wealthy black teenager whose family gets caught in the vortex of the 1992 Rodney King Riots.   Los Angeles, 1992   Ashley Bennett and her friends are living the charmed life. It's the end of senior year and they're spending more time at the beach than in the classroom. They can already feel the sunny days and endless possibilities of summer.   Everything changes one afternoon in April, when four LAPD officers are acquitted after beating a black man named Rodney King half to death. Suddenly, Ashley's not just one of the girls. She's one of the black kids.   As violent protests engulf LA and the city burns, Ashley tries to continue on as if life were normal. Even as her self-destructive sister gets dangerously involved in the riots. Even as the model black family fa ade her wealthy and prominent parents have built starts to crumble. Even as her best friends help spread a rumor that could completely derail the future of her classmate and fellow black kid, LaShawn Johnson.   With her world splintering around her, Ashley, along with the rest of LA, is left to question who is the us? And who is the them? ...Show more
$24.99
AUD
Category: TOP TEEN PICKS | Reading Level: very good
From the bestselling author of Angel Mage, this new fantasy adventure set in 1980s London follows one girl's quest to find her father, leading her to a secret society of magical fighting booksellers who police the mythical Old World when it disastrously intrudes into the modern world. Eighteen-year-old art student Susan Arkshaw arrives in London in search of her father. But before she can question crime boss Frank Thringley he's turned to dust by the prick of a silver hatpin in the hands of the outrageously attractive Merlin. Merlin is one of the youngest members of a secret society of booksellers with magical powers who police the mythic Old World wherever it impinges on the New World - in addition to running several bookshops, of course! Merlin also has a quest of his own: to find the Old World entity who arranged the murder of his mother. Their investigations attract attention from enemies of the Old and New Worlds. Soon they become involved in an even more urgent task to recover the grail that is the source of the left-handed booksellers' power, before it is used to destroy the booksellers and rouse the hordes of the mythic past. As the search for the grail becomes strangely intertwined with both their quests, they start to wonder... Is Susan's long-lost father a bookseller, or something altogether more mysterious? ...Show more
$16.99
AUD
Category: TOP TEEN PICKS | Series: The Selection | Reading Level: Teen - Grade 7-9, Age 12-14
Thirty-five beautiful girls. Thirty-five beautiful rivals... It's the chance of a lifetime and 17-year-old America Singer should feel lucky. She has been chosen for The Selection, a reality TV lottery in which the special few compete for gorgeous Prince Maxon's love. Swept up in a world of elaborate gow ns, glittering jewels and decadent feasts, America is living a new and glamorous life. And the prince takes a special interest in her, much to the outrage of the others. Rivalry within The Selection is fierce and not all of the girls are prepared to play by the rules. But what they don't know is that America has a secret - one which could throw the whole competition... and change her life forever. ...Show more
$17.99
AUD
Category: TOP TEEN PICKS | Series: Bayview High
Introducing- ONE OF US IS NEXT. Welcome back to Bayview High . . . It is a year after the action of One of Us Is Lying, and someone has started playing a game of Truth or Dare. But this is no ordinary Truth or Dare. This game is lethal. Choosing the truth may reveal your darkest secrets, accepting the dare could be dangerous, even deadly. The teenagers of Bayview must work together once again to find the culprit, before it's too late . . .   ...Show more
$24.99
AUD
Category: TOP TEEN PICKS | Series: The\After Ser.
Tessa is a good girl with a sweet, reliable boyfriend back home. She's got direction, ambition, and a mother who's intent on keeping her that way. But she's barely moved into her freshman dorm when she runs into Hardin. With his tousled brown hair, cocky British accent, tattoos, and lip ring, Hardin is cute and different from what she's used to. But he's also rude - to the point of cruelty, even. For all his attitude, Tessa should hate Hardin. And she does - until she finds herself alone with him in his room. Something about his dark mood grabs her, and when they kiss it ignites within her a passion she's never known before. He'll call her beautiful, then insist he isn't the one for her and disappear again and again. Despite the reckless way he treats her, Tessa is compelled to dig deeper and find the real Hardin beneath all his lies. He pushes her away again and again, yet every time she pushes back, he only pulls her in deeper. Tessa already has the perfect boyfriend. So why is she trying so hard to overcome her own hurt pride and Hardin's prejudice about nice girls like her? Unless...could this be love? ...Show more
$17.99
AUD
Category: TOP TEEN PICKS
"I loved, loved, LOVED this book." --Jodi Picoult, #1 New York Times bestselling author of Small Great Things and A Spark of Light "Big-hearted, honest, hilarious, and achingly romantic." --Adam Silvera, New York Times bestselling author of They Both Die at The End   "This is a classic in the making." - -Marie Lu, #1 New York Times bestselling author of Warcross "This book is pure joy." --Deb Caletti, Printz Honor Recipient for A Heart in a Body in the World and National Book Award Finalist for Honey, Baby, Sweetheart Two friends. One fake dating scheme. What could possibly go wrong? Frank Li has two names. There's Frank Li, his American name. Then there's Sung-Min Li, his Korean name. No one uses his Korean name, not even his parents. Frank barely speaks any Korean. He was born and raised in Southern California. Even so, his parents still expect him to end up with a nice Korean girl--which is a problem, since Frank is finally dating the girl of his dreams: Brit Means. Brit, who is funny and nerdy just like him. Brit, who makes him laugh like no one else. Brit . . . who is white. As Frank falls in love for the very first time, he's forced to confront the fact that while his parents sacrificed everything to raise him in the land of opportunity, their traditional expectations don't leave a lot of room for him to be a regular American teen. Desperate to be with Brit without his parents finding out, Frank turns to family friend Joy Song, who is in a similar bind. Together, they come up with a plan to help each other and keep their parents off their backs. Frank thinks he's found the solution to all his problems, but when life throws him a curveball, he's left wondering whether he ever really knew anything about love--or himself--at all. In this moving novel, debut author David Yoon takes on the question of who am I? with a result that is humorous, heartfelt, and ultimately unforgettable. ...Show more
$19.99
AUD
Category: TOP TEEN PICKS
THE NEW YORK TIMES BESTSELLER A beautiful and distinguished family.A private island.A brilliant, damaged girl; a passionate, political boy.A group of four friends--the Liars--whose friendship turns destructive.A revolution. An accident. A secret.Lies upon lies.True love.The truth. We Were Liars is a m odern, sophisticated suspense that will leave you reeling. Read it. And if anyone asks you how it ends, just LIE. 'We Were Liars is heartbreaking, witty, beautiful and disturbing. E. Lockhart's best book to date.' JUSTINE LARBALESTIER 'A haunting tale about how families live within their own mythologies. Sad, wonderful, and real.' SCOTT WESTERFELD ...Show more
$19.99
AUD
Category: TOP TEEN PICKS | Series: Serpent & Dove
"A brilliant debut, full of everything I love: a sparkling and fully realized heroine, an intricate and deadly system of magic, and a searing romance that kept me reading long into the night. Serpent & Dove is an absolute gem of a book." --Sarah J. Maas, #1 New York Times bestselling author of A Cou rt of Thorns and Roses series Bound as one, to love, honor, or burn. Book one of a stunning fantasy duology, this tale of witchcraft and forbidden love is perfect for fans of Kendare Blake and Sara Holland.Two years ago, Louise le Blanc fled her coven and took shelter in the city of Cesarine, forsaking all magic and living off whatever she could steal. There, witches like Lou are hunted. They are feared. And they are burned.As a huntsman of the Church, Reid Diggory has lived his life by one principle: Thou shalt not suffer a witch to live. But when Lou pulls a wicked stunt, the two are forced into an impossible situation--marriage.Lou, unable to ignore her growing feelings, yet powerless to change what she is, must make a choice. And love makes fools of us all. Set in a world of powerful women, dark magic, and off-the-charts romance, book one of this stunning fantasy duology will leave readers burning for more. ...Show more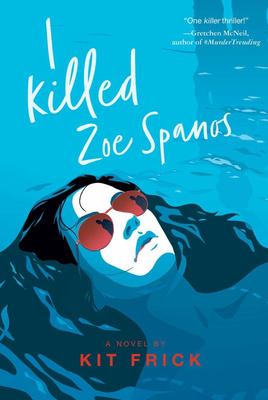 $17.99
AUD
Category: TOP TEEN PICKS
"The YA thriller of the summer." --Bustle For fans of Sadie and Serial, this gripping thriller follows two teens whose lives become inextricably linked when one confesses to murder and the other becomes determined to uncover the real truth no matter the cost. What happened to Zoe won't stay buried... W hen Anna Cicconi arrives to the small Hamptons village of Herron Mills for a summer nanny gig, she has high hopes for a fresh start. What she finds instead is a community on edge after the disappearance of Zoe Spanos, a local girl who has been missing since New Year's Eve. Anna bears an eerie resemblance to Zoe, and her mere presence in town stirs up still-raw feelings about the unsolved case. As Anna delves deeper into the mystery, stepping further and further into Zoe's life, she becomes increasingly convinced that she and Zoe are connected--and that she knows what happened to her. Two months later, Zoe's body is found in a nearby lake, and Anna is charged with manslaughter. But Anna's confession is riddled with holes, and Martina Green, teen host of the Missing Zoe podcast, isn't satisfied. Did Anna really kill Zoe? And if not, can Martina's podcast uncover the truth? Inspired by Daphne du Maurier's Rebecca, Kit Frick weaves a thrilling story of psychological suspense that twists and turns until the final page. ...Show more