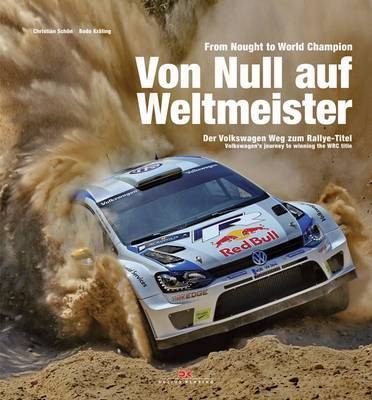 $144.99
AUD
Category: TRANSPORT
From Nought to World Champion is a comprehensive guide to the most important rallies in which the VW Polo has taken part - including the World Rally Championship - with a wealth of relevant facts and figures. Illuminating interviews with motorsport boss Jost Capito and VW Technology-Board member Dr. Ulr ich Hackenberg give an incredible insight into the design and history of the Polo R WRC, with a complete breakdown of the technology and performance of the car. Presenting an overview of rally history, illustrated with numerous exciting highlights from competitive VW motorsports, From Nought to World Champion provides an insight into today's Volkswagen rally drivers with exclusive interviews and photographs; this is an essential guide and insider view into the world of VW driving, design and technology. ...Show more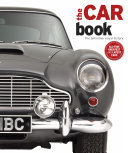 $49.99
AUD
Category: TRANSPORT | Series: The Definitive Visual History
The definitive visual history of the automobileThe Car Bookstylishly shows you everything you might want to know about the history of the automobile. With stunning visual images and over 2,000 cars featured, the evolution of the car is tracked from decade to decade and across international borders, from India's Ambassador to Italy's Alfa Romeo. Ever wondered how Porsche and Chevrolet became household names? Discover the stories behind the men and the machines that created the most famous marques and take a virtual tour of the anatomy of iconic cars from each era. If you love cars, then you'll love this - The Car Bookis simply a must-have title for all car enthusiasts. ...Show more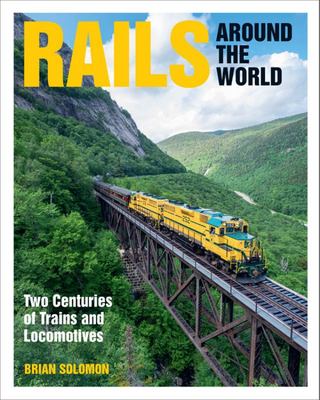 $59.99
AUD
Category: TRANSPORT
Rails Around the World is a visually glorious history depicting trains and locomotives at work in scenic locations throughout North America, Europe, and Asia.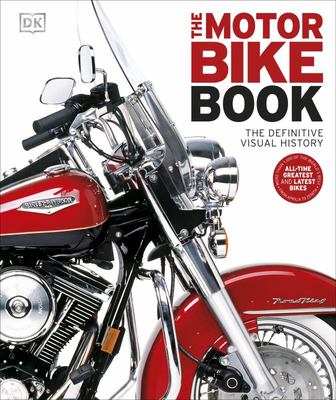 $49.99
AUD
Category: TRANSPORT | Series: The Definitive Visual History
The ultimate illustrated history of the motorcycle, this comprehensive visual guide is packed with over 1,000 amazing machines, from classic scooters to the latest superbikes. Celebrating the motorcycle in all of its diverse forms, The Motorbike Book takes you on a journey of discovery, from the first m odified bicycles of the 1900s to the incredible 200mph-plus motor racing machines of today. Photographic tours allow you to explore some of the greatest motorcycles ever made in intimate detail, while cross-sections illustrate how their different engine types deliver the power. From Italy's Ducati to Japan's Suzuki - and racers, scramblers and motocross bikes - it tells you how famous marques like Honda and Harley-Davidson became household names, and shows the timeless appeal of classic motorcycles from BMW, Triumph, and Yamaha. Whether you are an armchair enthusiast or a budding Guy Martin, The Motorbike Book is your essential pillion rider. ...Show more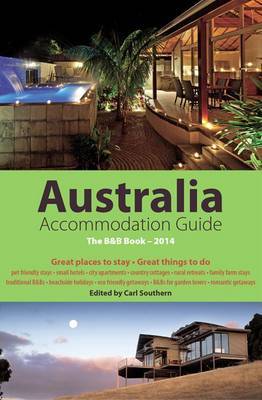 $21.95
AUD
Category: TRANSPORT
The Australia Accommodation Guide includes over 900 entries of Bed & Breakfast and Similar Styled accommodation from all across Australia. First published in 1989, this 26th Edition has been completely updated and revised for 2014. The publication includes full colour photographs and new maps. More than 250 detailed entries in full colour of great places to stay are listed alphabetically by state and location with indexes including a directory of over 900 properties. Accommodation styles include: B&Bs, Small Hotels, City Apartments, Country Cottages, Eco-Friendly Getaways, Family Farmstays, Romantic Getaways, B&Bs for Garden Lovers and Stays in Wine Regions. ...Show more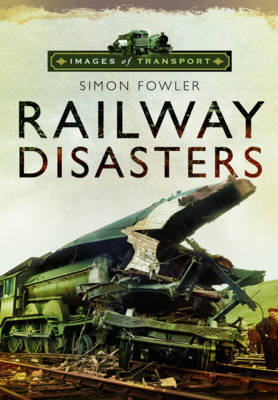 $39.99
AUD
Category: TRANSPORT
Railways kill! We forget that now as British railways are one of the safest ways of travelling. That they are so is the result of lessons learnt from history. For there have been many hundreds of railways disasters. This book looks at some of the most famous as well as some that have been all but forgot ten, matching some graphic illustrations with eyewitness accounts of people who were there and the confidential reports of the accident investigators who worked out what had gone wrong. The book will explore the reasons why accidents happen. Some are due to the carelessness of staff, others due to equipment failure or poor signalling. Yet others still baffle the experts. The first, and perhaps most famous accident, occurred in 1830 at the opening of the Liverpool and Manchester Railway when the politician William Huskisson was killed crossing in front of an oncoming locomotive. But the worst railway accident in British railway history occurred at Quintshill in May 1915, when five trains collided with many hundreds of soldiers going to the Front either killed or seriously injured. Almost 40 years later 112 commuters were killed at Harrow and Wealdstone in 1952. The reasons for the accident remain unclear. ...Show more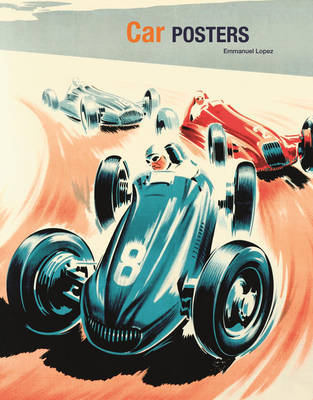 $89.99
AUD
Category: TRANSPORT
The artworks in this book show the history of the car from its creation up until the start of the 1970s. The posters have been chosen for their importance, rarity, beauty and innovation, as well as for what they represent in terms of significant historical, technical and artistic stages of the motor car . They showcase the work of the designers and illustrators who constantly strove to come up with new ideas and styles to match the technological progress of famous names such as Peugeot, Mercedes Daimler, Renault, Citroen, Bugatti, Buick, Fiat, Rolls Royce and Chrysler, as well as others that are less well-known nowadays. As the cars developed, so the daredevil drivers and entrepreneurs found increasingly daring exploits with which to show off their prowess and endurance. Emmanuel Lopez charts the history of car racing from early competitions such as the Paris-Rouen in 1894, which saw steam-driven carriages going head-to-head with petrol engines over a 126 km course, through the start of international races and on to the Grand Prix, the rise of circuits such as the Nurburgring and the legendary Le Mans 24-hour Race. Not to be forgotten are the innovations that enabled cars to become better and better: Michelin's pneumatic tyres, Gentilhomme's car horns, brakes by Boyriven and Triplex windscreens. Alongside these, developments in petrol and engine oil were equally important in making the motor car both a must-have for travel and an enthralling spectacle when racing. It was not just the cars that changed during this time; the illustrative styles did too. The work of artists such as Berhard, de Valerio, Cappiello, Cassandre, Cheret, Ernst, Falucci, Gaudy, Grun, Hohlwein, McKnight Kauffer, Pal, Privat-Livemont and Rochegrosse shows the important variety of styles used by illustrators in this era and brings the wonderful cars and races to life in vivid colour. Contents: 1891-1899: The Forerunners; 1900-1919:The Belle Epoque; 1920-1945: The Golden Age; Races and Competitions; International Car Shows; The Accessory Trades; Colonial Expeditions by Car; Selected Poster Designers. ...Show more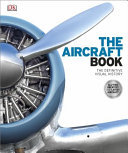 $49.99
AUD
Category: TRANSPORT | Series: The Definitive Visual History
An action-packed ride through the history of aircraft The Aircraft Bookis all about the men, machines, and landmark technology behind the most iconic aircraft from the Supermarine Spitfire to the Concorde. Featuring over 1,000 of the greatest military and commercial aircraft in the world, this is an ama zing visual guide tracing their evolution over the past 10 decades. A captivating, international view of aircraft through time from Germany's Zeppelins to the USA's 'Blackbird' with histories of how famous marques like Boeing and Lockheed came to be household names. Plus, go on a virtual tour inside the engines of some of the legendary planes to see just what powers their performance. The Aircraft Bookis essential for aviation buffs, covering the enduring impact that aircraft has on society as an object of curiosity, a symbol of luxury, and an essential weapon of war. ...Show more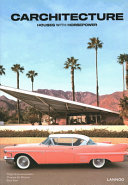 $110.00
AUD
Category: TRANSPORT
"Life is too short to drive boring cars." - Hanan Sobati, founder of Arabian Gazelles, the first female supercar club in the world. "I only purchase and drive cars that represent thoughtful design, elegance and performance." - Frank Lloyd Wright. This book about beautifully designed cars and internati onal architecture has been curated with an eye for pure aesthetics. Although architecture and cars are theoretically miles apart, the sources of inspiration for their designers are often strikingly similar. Recalling a time when you could recognise an architect from his Saab or his Citroën DS, lifestyle journalist Thijs Demeulemeester shows that architects and luxury car makers are alike in their appreciation of elegance of design, attention to materials, and solid construction. This book takes you on a trip through some iconic houses and the unique cars that match them. AUTHORS: Thijs Demeulemeester is a Belgian lifestyle journalist, specialising in interior design, contemporary art and architecture. He has previously published a number of well-received titles at Lannoo. Bert Voet has been working as a freelance journalist since 2004 for De Tijd, Trends and Knack, among others. He visits a car collector every week for the magazine Sabato. Thomas Debruyne is best-known for his instagram feed 'Cafeine'. Thomas is a photographer, specialising in architecture, and a graphic designer. SELLING POINT: * Lifestyle journalist Thijs Demeulemeester takes you on a trip through some iconic houses and the unique cars that match them in elegance of design and construction 180 colour, 40 b/w images ...Show more
$19.99
AUD
Category: TRANSPORT | Series: My Cool Ser.
Motorcycle riders today have an increasingly sophisticated and more specialised range of bikes to choose from but interest in classic bikes has also influenced the design of these new machines. Looking back across the 100 years or so of the motorcycle, my cool motorcycle features over 60 stylish bikes o f all shapes and sizes along with a cross-section of passionate owners and their personal stories. Many of these iconic bikes have been customised with unique styling and the high-quality, stylish photography illustrates a plethora of bike detailing covering signage, gauges, dials and bike typography. The book also includes details of extraordinary intercontinental journeys, bike culture, early examples of powered bicycles used in the First World War through sidecars for carrying the family to cutting edge, 21st century design capable of speeds over 150mph, bike collectors, iconic legends of motorcycle racing, and a look at different uses for motorcycles. ...Show more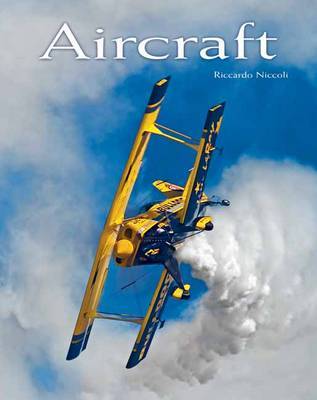 $14.99
AUD
Category: TRANSPORT
Twelve titles to satisfy the curiosity and passion of all sort of readers, from animal lovers to motorcycle fans to historical vehicle enthusiasts. These books, distinguished by their handy small size, are illustrated with spectacular images and written with passion and care by experts in the different fields dealt with. ...Show more