$39.99
AUD
Category: TRANSPORT
Commodore. Torana. Monaro. Holden captures the essence of these three great cars - their muscle, their romance and their engineering - as well as their glory days at racetracks such as Mount Panorama at Bathurst and Phillip Island. It celebrates 50-plus years of great Aussie motoring memories, from the original Monaro's launch in 1968 to living in the seventies through the Torana years. Then there's the Commodore era, covering the VB to ZB models from 1978 to 2020 and including the last Aussie-built V8s. Holden features photos, stories and a comprehensive history of the country's best-loved vehicles, plus a detailed analysis of all the models of these three nameplates. ...Show more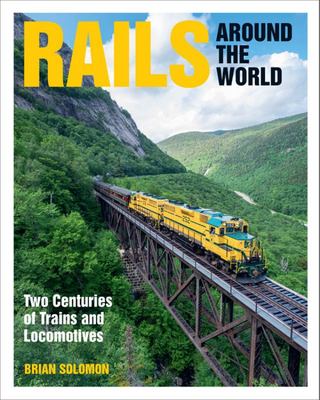 $59.99
AUD
Category: TRANSPORT
Rails Around the World is a visually glorious history depicting trains and locomotives at work in scenic locations throughout North America, Europe, and Asia.  
$59.99
AUD
Category: TRANSPORT
Man-about-town and NYC men's style fixture Matt Hranek is back with his second book, A Man & His Car. Here is a beautiful homage to an object of men's obsession, told in firsthand and original interviews. Jay Leno, a major car collector and the host of Jay Leno's Garage, shares the story of his olde st car, a 1955 Buick Roadmaster that he bought for $350, which he literally slept in before getting his break in L.A. Kevin Costner reveals that he got so attached to the iconic Shelby Mustang he drove in the movie Bull Durham, he bought it for his own personal collection. Franz von Holzhausen, chief designer at Tesla, who worked hand in hand with Elon Musk to design the Tesla Model S prototype, says that his love of cars started when he was two (as evidenced by a picture of him sitting in a high chair drawing a car). And as for Snoop Dogg and his 1965 Cadillac "Snoop DeVille" convertible--do we even need to explain?   A Man & His Car includes visits to some of the most exclusive collections in the world--from that of the Petersen Automotive Museum to those of car manufacturers from Fiat to Ford--giving us access to Steve McQueen's favorite car, a 1956 Jaguar XKSS; the 1971 DeTomaso Pantera that Elvis purchased for his then-girlfriend Linda Thompson (and which has two bullet holes in the steering wheel and one in the driver's-side floorpan from when, after an altercation with Thompson, Presley fired three rounds into the interior when the car wouldn't start); and a super-rare, 24-karat-gold-plated 1980 DeLorean DMC-12, a model that was sold exclusively to American Express Gold Card members through the 1980 American Express catalog, for an astronomical $85,000 (equivalent to more than $250,000 today).   Exquisite photos of each car accompany each story, and since cars naturally hold more detail than watches, there will be more photos in this book--of the cars head-on, of their hood ornaments and wheels, and of course full-body shots. With Hranek's storytelling, the cars become more than just vehicles for transportation and status symbols; they represent pop-culture moments, pioneering achievements, heirlooms, friendships, and more. ...Show more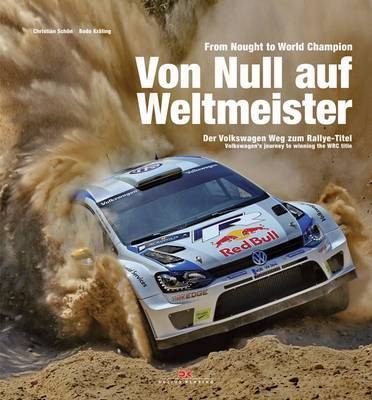 $144.99
AUD
Category: TRANSPORT
From Nought to World Champion is a comprehensive guide to the most important rallies in which the VW Polo has taken part - including the World Rally Championship - with a wealth of relevant facts and figures. Illuminating interviews with motorsport boss Jost Capito and VW Technology-Board member Dr. Ulr ich Hackenberg give an incredible insight into the design and history of the Polo R WRC, with a complete breakdown of the technology and performance of the car. Presenting an overview of rally history, illustrated with numerous exciting highlights from competitive VW motorsports, From Nought to World Champion provides an insight into today's Volkswagen rally drivers with exclusive interviews and photographs; this is an essential guide and insider view into the world of VW driving, design and technology. ...Show more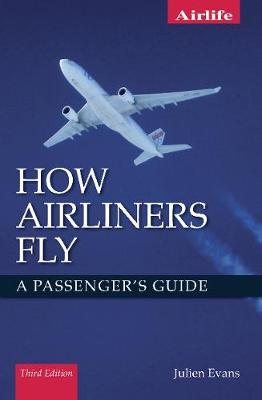 $39.99
AUD
Category: TRANSPORT
In this revised third edition Julien Evans explains, in straightforward everyday language, about the airframe and the engines, the flight deck and the controls, how the aeroplane is flown and the routines followed. If you are one of the millions of airline passengers who take to the air daily and have n o idea how an airplane flies or how it is flown - but would like to find out - then How Airliners Fly is for you. It is written by an airline pilot who knows from first-hand experience those questions that are asked most frequently. He knows that for many it is an interest born of curiosity, and in some cases, caused by fear. In this revised third edition Julien Evans explains, in straightforward everyday language, about the airframe and the engines, the flight deck and the controls, how the airplane is flown and the routines followed. In fact, it explains everything the average passenger may wish to know. "... balanced, informative, comprehensive, totally accurate and , most importantly, interesting." - Pilot magazine AUTHOR: Julien Evans flew Boeing 737s, 757s and 767s during a 36-year career. He was also an instructor and examiner on these types. Now retired from airline flying, he maintains his interest in aviation generally and flies light aircraft. 56 colour photographs, 10 diagrams ...Show more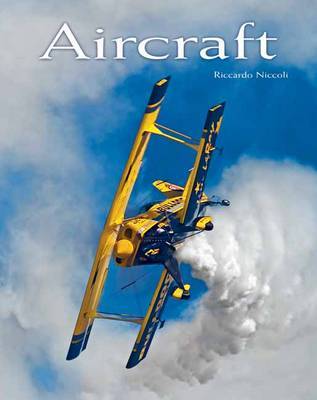 $14.99
AUD
Category: TRANSPORT
Twelve titles to satisfy the curiosity and passion of all sort of readers, from animal lovers to motorcycle fans to historical vehicle enthusiasts. These books, distinguished by their handy small size, are illustrated with spectacular images and written with passion and care by experts in the different fields dealt with. ...Show more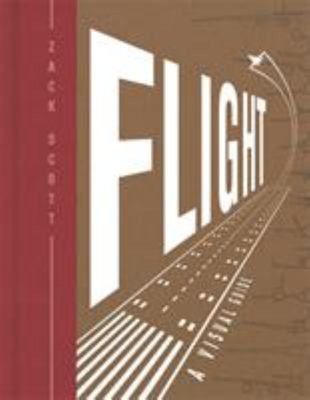 Flight
by Zack Scott
$49.99
AUD
Category: TRANSPORT
Flight is the story of humankind's most ambitious undertaking. From thousand-year-old flying machines and the trailblazing 'birdmen' who risked their lives to test them, to the Wright brothers' legendary first flight and the iconic spacecraft of the modern era, Flight weaves together the extraordinary h istory of aviation with an in-depth look at the mechanics of how planes work. Sumptuously illustrated and written by a former RAF technician, this is the definitive guide to how we conquered the skies. ...Show more
$36.99
AUD
Category: TRANSPORT
The invention of the airplane was the dawn of a new way of traveling, its potential quickly realized as aircraft were developed to carry mail, and then passengers, over distances that would previously have taken many hours or even days. Successive aircraft in turn changed how we experience flight and ho w far we could go, introducing new standards of on-board service. Flying became an experience like no other; modern airliners offer unparalleled levels of comfort and economic benefits for their operators with levels of automation hitherto unimagined. This book presents the exciting airliners which can genuinely claim to have changed air travel, from the early mail planes and piston liners through the emergence of the jet age, to the sleek and ultra-modern airliners of today. ...Show more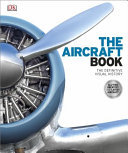 $49.99
AUD
Category: TRANSPORT | Series: The Definitive Visual History
An action-packed ride through the history of aircraft The Aircraft Bookis all about the men, machines, and landmark technology behind the most iconic aircraft from the Supermarine Spitfire to the Concorde. Featuring over 1,000 of the greatest military and commercial aircraft in the world, this is an ama zing visual guide tracing their evolution over the past 10 decades. A captivating, international view of aircraft through time from Germany's Zeppelins to the USA's 'Blackbird' with histories of how famous marques like Boeing and Lockheed came to be household names. Plus, go on a virtual tour inside the engines of some of the legendary planes to see just what powers their performance. The Aircraft Bookis essential for aviation buffs, covering the enduring impact that aircraft has on society as an object of curiosity, a symbol of luxury, and an essential weapon of war. ...Show more
$19.99
AUD
Category: TRANSPORT | Series: My Cool Ser.
Motorcycle riders today have an increasingly sophisticated and more specialised range of bikes to choose from but interest in classic bikes has also influenced the design of these new machines. Looking back across the 100 years or so of the motorcycle, my cool motorcycle features over 60 stylish bikes o f all shapes and sizes along with a cross-section of passionate owners and their personal stories. Many of these iconic bikes have been customised with unique styling and the high-quality, stylish photography illustrates a plethora of bike detailing covering signage, gauges, dials and bike typography. The book also includes details of extraordinary intercontinental journeys, bike culture, early examples of powered bicycles used in the First World War through sidecars for carrying the family to cutting edge, 21st century design capable of speeds over 150mph, bike collectors, iconic legends of motorcycle racing, and a look at different uses for motorcycles. ...Show more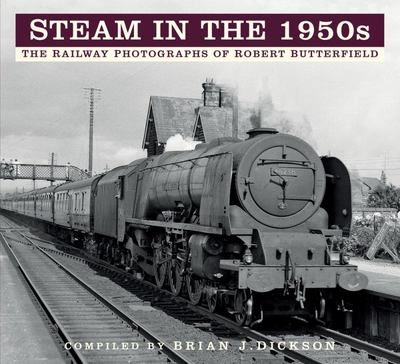 $54.99
AUD
Category: TRANSPORT
Robert Butterfield's railway career started in 1950 when at 17 he joined British Railways as a clerk. This was swiftly followed by National Service in the RAF, but he returned to the railway in 1954, soon becoming station master on the Calder Valley Line at Luddendenfoot, then at Longwood and Milnsbridg e and Goldcar stations. He finally retired from what had become Regional Railways in April 1993 having given 43 years of service. His photographs show how widely he travelled in the London Midland, Eastern, North Eastern and Scottish Regions, often featuring his favourite classes, Princess Coronations, Royal Scots and Jubilees. Brian J. Dickson has compiled a beautiful collection of Robert Butterfield's railway photographs, providing a window into the past looking back at steam in the 1950s. ...Show more