$29.99
AUD
Category: TRAVEL
Concentrating of the diverse natural beauty that the Busselton - Margaret River Region boasts, this versatile book invites you to share our sublime scenes through 54 POSTCARDS, or to keep as a reminder of the many fond memories spent in our unique playground.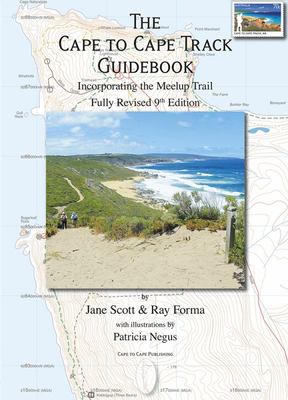 $24.99
AUD
Category: TRAVEL
Detailed descriptions of the Cape to Cape Walk Track, the Meelup Trail and many short walks in the Leeuwin Naturaliste National Park, 21 full-page 1:25 000 up-to-date maps covering all of the coast from Dunsborough to Augusta, and most of the Leeuwin Naturaliste National Park. The maps show the Cape to Cape Walk Track, The Meelup Trail, and, for the Leeuwin Naturaliste National Park, all access roads, paths, and popular surfing spots. Useful information about walking in the Leeuwin Naturaliste National Park. 142 full-colour photographs of the area. 112 pages. Electronic updates. ...Show more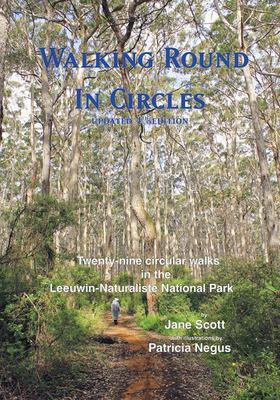 $24.99
AUD
Category: TRAVEL
Descriptions of 29 favourite circular walks in the Leeuwin-Naturaliste National Park in the Southwest corner of Western Australia. There is something here for everyone, from short easy strolls, to full day hikes. All are described in detail, with time estimates, distances, clear maps, and photographs. A dditionally, there is a wealth of background material about the plants and animals that you may encounter on your walks and wanderings, many of which are superbly illustrated with Patricia's beautiful watercolours. The text also includes an introduction to the geology and some of the history of the area. ...Show more
$34.99
AUD
Category: TRAVEL | Series: Travel Guide Ser.
Lonely Planet Best Day Walks Australia is your passport to 60 escapes into nature. Stretch your legs away from the city by picking a walk that works for you, from just a couple of hours to a full day, from easy to hard. Stroll vine-striped hillsides, discover hidden coastlines, or explore the Outback. G et to the heart of Australia and begin your journey now!   Inside Lonely Planet Best Day Walks Australia Travel Guide:  Colour maps and images throughout Special features - on Australia's highlights for walkers, kid-friendly walks, accessible trails and what to take Best for... section helps you plan your trip and select walks that appeal to your interests Region profiles cover when to go, where to stay, what's on, cultural insights, and local food and drink recommendations to refuel and refresh. Featured regions include: Sydney & Around, Byron Bay to the Sunshine Coast, The Daintree & the Far North, the Outback, The Kimberley & Pilbara, Southwest Forests to the Sea, Flinders to Fleurieu, Grampians to the High Country, the Prom to the Great Ocean Road, and Tasmania Essential info at your fingertips - walk itineraries accompanied by illustrative maps are combined with details about walk duration, distance, terrain, start/end locations and difficulty (classified as easy, easy-moderate, moderate, moderate-hard, or hard) Over 70 maps   The Perfect Choice: Lonely Planet Best Day Walks Australia, our most comprehensive guide to walking in Australia, is perfect for those planning to explore Australia on foot. Looking for more information on Australia? Check out Lonely Planet Australia guide for a comprehensive look at what the country has to offer.    ...Show more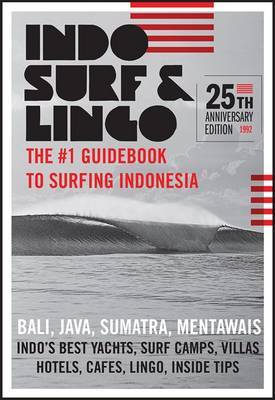 $45.00
AUD
Category: TRAVEL
"Indo Surf and Lingo" continues as the #1 best-selling Guidebook to Surfing in Bali with this exciting all-new 25th Anniversary Edition. 188 pages jam-packed with over 100 of The Best Indo Surf Photos collected over the last 40 years, plus everything a travelling surfer needs to plan The Best Indo Surf Trip Ever! * The Best Surf Spots, from Bali to Java, Sumatra, the Mentawai islands and east to Timor. * The Best Surf Camps, Hotels, Villas and cheap Losmen ideal for Surfers * The Best "Indo Lingo" language tips to pick up this easy to speak language * The Best Trip Planner to help you find the best spots for your surfing level * 120 sensational colour lineup surf photos * Bali Wave Size Chart for all swells winds * Learn to Surf - Schools, Board hire, Surfshops. * Exclusive Discount Vouchers worth over $500 * Indo Surf Treasure Maps and Surf Seasons * Health, Money and Food explained clearly * Language tips to make friends with the Locals Tracks Magazine: "The best advice I was given when travelling to Indo for the first time was "Buy Indo Surf and Lingo!" Surfing Life Magazine: "This legendary guidebook is the best $30 you'll invest on your trip, the only one you'll need." Surf Life for Women USA: "The ultimate resource for any surfer going to Indonesia. It crams everything you need into one handy book." The author Peter Neely has surfed in Indonesia every year for over 40 years, living in Bali during the idyllic 1970's and 1980's. This book was the first surfing guidebook to Indonesia in 1992, and the only one updated every year for 25 years. ...Show more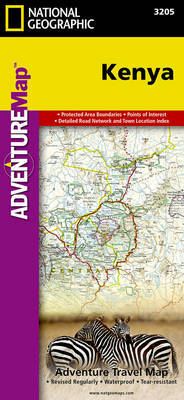 $19.99
AUD
Category: TRAVEL
AdventureMaps provide global travellers with the perfect combination of detail and perspective, highlighting hundreds of points of interest and the diverse and unique destinations within the country. Each map is printed on durable synthetic paper, making them waterproof and tear-resistant. They also inc lude the locations of cities and towns with a user-friendly index, plus a clearly marked road network complete with distances and designations for major highways, main roads and tracks and trails for those seeking to explore more remote regions. Scale : 1:1,040,000 Flat Size : 0 x 0 mm. ...Show more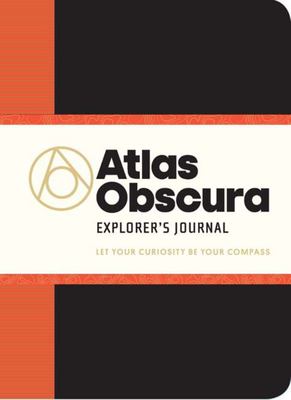 $24.99
AUD
Category: TRAVEL | Series: Atlas Obscura Ser.
Atlas Obscura, the 2016 bestseller, offered rabid travellers and dreamers a new travel bucket list of places off the beaten path. Now, Atlas Obscura Explorer's Journal will help them keep track of where their wanderlust takes them, and all their adventures along the way. A lay-flat paperback with stora ge pocket, this journal features blank pages for travellers to write their itineraries and plans, key contacts, and journal entries about their travels near or far. The notebook also includes a 32-page section featuring short guides to 12 of the world's most wondrous cities. Each city guide includes a map and short entries for 20-30 obscure sites in each location, plus Atlas Obscura-inspired travel tips for the city ('How to explore the back alleys of Cairo the Obscura Way'). Featured cities: New York, London, Los Angeles, Paris, Berlin, Tokyo, Budapest, Moscow, Shanghai, Mexico City, Buenos Aires, and Cairo. A perfect gift for travellers of all ages, including students planning a big trek, adults plotting local weekend excursions, and anyone who wants to note his or her travel dreams and wish lists. Glowing reviews for Atlas Obscura predicted the bestselling book would spark wanderlust. Here's the book for those inspired to hit the road (and go off the beaten path). ...Show more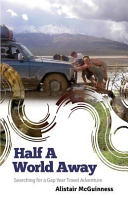 $25.00
AUD
Category: TRAVEL
It's not every day that you buy dynamite and cocoa leaves and venture into an underground mine. But that's South America for you. It's unpredictable, breathtaking and addictive. During their 90 day adventure, Alistair and his wife travelled through Ecuador, Peru and Bolivia. In the Amazon jungle they jo ined a conservation group and taught English to villagers. After work they'd float down the Amazon on makeshift rafts, or head to the jungle bar to meet the locals. In the Andes, they warmed up for the Inca Trail by hiring donkeys and a guide called Carlos to take them through a remote mountain pass. They never expected to get chased out town by the Bolivian army, or find the graveyard of Butch Cassidy and the Sundance Kid. Nor were they prepared for the awe inspiring sight of Salar de Uyuni, the largest salt pan in the world. Everyone who ventures into South America returns with a compelling story. This is theirs. ...Show more