$29.99
AUD
Category: TRAVEL
Concentrating of the diverse natural beauty that the Busselton - Margaret River Region boasts, this versatile book invites you to share our sublime scenes through 54 POSTCARDS, or to keep as a reminder of the many fond memories spent in our unique playground.
$34.99
AUD
Category: TRAVEL
The Western Australia Road & 4WD Track atlas is the ultimate adventurer's guide, featuring comprehensive Hema atlas mapping and the state's Top 50 4WD Trips and Top 25 National Parks. State-wide atlas mapping. Top 50 4WD Trips. Top 25 National Parks. Private camping areas and caravan parks. Deta iled mapping for Perth and surrounding areas. ...Show more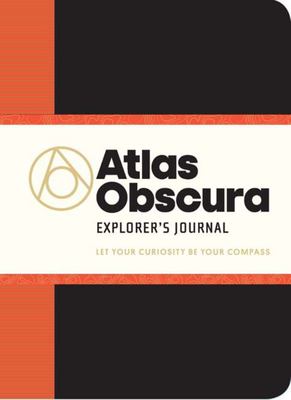 $24.99
AUD
Category: TRAVEL | Series: Atlas Obscura Ser.
Atlas Obscura, the 2016 bestseller, offered rabid travellers and dreamers a new travel bucket list of places off the beaten path. Now, Atlas Obscura Explorer's Journal will help them keep track of where their wanderlust takes them, and all their adventures along the way. A lay-flat paperback with stora ge pocket, this journal features blank pages for travellers to write their itineraries and plans, key contacts, and journal entries about their travels near or far. The notebook also includes a 32-page section featuring short guides to 12 of the world's most wondrous cities. Each city guide includes a map and short entries for 20-30 obscure sites in each location, plus Atlas Obscura-inspired travel tips for the city ('How to explore the back alleys of Cairo the Obscura Way'). Featured cities: New York, London, Los Angeles, Paris, Berlin, Tokyo, Budapest, Moscow, Shanghai, Mexico City, Buenos Aires, and Cairo. A perfect gift for travellers of all ages, including students planning a big trek, adults plotting local weekend excursions, and anyone who wants to note his or her travel dreams and wish lists. Glowing reviews for Atlas Obscura predicted the bestselling book would spark wanderlust. Here's the book for those inspired to hit the road (and go off the beaten path). ...Show more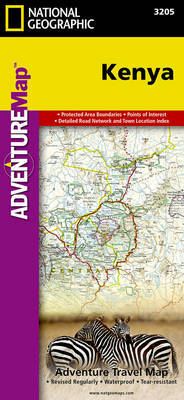 $19.99
AUD
Category: TRAVEL
AdventureMaps provide global travellers with the perfect combination of detail and perspective, highlighting hundreds of points of interest and the diverse and unique destinations within the country. Each map is printed on durable synthetic paper, making them waterproof and tear-resistant. They also inc lude the locations of cities and towns with a user-friendly index, plus a clearly marked road network complete with distances and designations for major highways, main roads and tracks and trails for those seeking to explore more remote regions. Scale : 1:1,040,000 Flat Size : 0 x 0 mm. ...Show more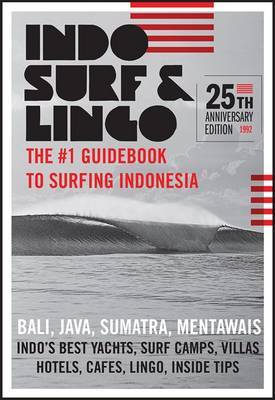 $45.00
AUD
Category: TRAVEL
"Indo Surf and Lingo" continues as the #1 best-selling Guidebook to Surfing in Bali with this exciting all-new 25th Anniversary Edition. 188 pages jam-packed with over 100 of The Best Indo Surf Photos collected over the last 40 years, plus everything a travelling surfer needs to plan The Best Indo Surf Trip Ever! * The Best Surf Spots, from Bali to Java, Sumatra, the Mentawai islands and east to Timor. * The Best Surf Camps, Hotels, Villas and cheap Losmen ideal for Surfers * The Best "Indo Lingo" language tips to pick up this easy to speak language * The Best Trip Planner to help you find the best spots for your surfing level * 120 sensational colour lineup surf photos * Bali Wave Size Chart for all swells winds * Learn to Surf - Schools, Board hire, Surfshops. * Exclusive Discount Vouchers worth over $500 * Indo Surf Treasure Maps and Surf Seasons * Health, Money and Food explained clearly * Language tips to make friends with the Locals Tracks Magazine: "The best advice I was given when travelling to Indo for the first time was "Buy Indo Surf and Lingo!" Surfing Life Magazine: "This legendary guidebook is the best $30 you'll invest on your trip, the only one you'll need." Surf Life for Women USA: "The ultimate resource for any surfer going to Indonesia. It crams everything you need into one handy book." The author Peter Neely has surfed in Indonesia every year for over 40 years, living in Bali during the idyllic 1970's and 1980's. This book was the first surfing guidebook to Indonesia in 1992, and the only one updated every year for 25 years. ...Show more
$39.99
AUD
Category: TRAVEL
Getting back to nature doesn't have to mean roughing it, not with this collection of 100 of Australia's best nature-based holidays. There's something for every kind of nature-lover in this beautiful book, from rustic cabins in national parks to glamping and luxe beachside resorts, family-friendly holida y parks, country hideaways, houseboats and even a treehouse. The book also covers a range of activities such as guided walks, cruises, safaris, 4WD adventures and bareboat charters.   You'll find all the information you need - how to get there, how long to stay, the best time to go, a price guide and handy travel hints, such as special kid-friendly features or alternative options in the area to suit your budget. However you like to go wild, you'll find inspiration with Australia's Best Nature Escapes. ...Show more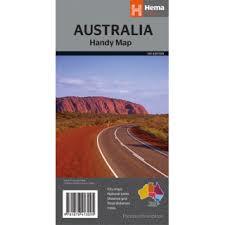 $9.99
AUD
Category: TRAVEL
A complete, easy to read map of Australia showing all borders, capital cities, major towns, highways and connecting routes that's smaller and more compact than the Australian Large. The Australian Handy map shows all borders, capital cities, major towns, highways and connecting routes. 
$94.99
AUD
Category: TRAVEL
Camps Australia Wide® is now in its nineteenth year of operation and is Australia's most recognised through the production of the ever popular Camps series (Camps 10) and Caravan Parks Australia Wide (Parks 5) travelling guides. With over 910,000 copies sold of both products (A new edition is released e very two years) the guides list all the free and low cost camping sites, State and National Parks, station stays, as well as rest areas across every state plus every Caravan park in Oz (0ver 2700). Recognised as the Travellers Bible. Easy to read colour symbols for the facilities offered at each site and the inclusion of the latest Hema Atlas make these book an essential purchase for the independent traveller. ...Show more