Lawyer X
by Patrick Carlyon; Anthony Dowsley (As told to)
$34.99
AUD
Category: TRUE CRIME
nderbelly meets Molly's Game - the true crime investigation that rewrote the story of Melbourne's infamous gangland war and triggered a royal commission. Melbourne's gangland war was an era dominated by murders, stings, hits, drug busts, corruption and greed - inspiring bestselling books and even a pop ular TV series, Underbelly. It took the police a decade to curtail the violence and bring down criminal kingpins Carl Williams, Tony Mokbel and their accomplices. When the police finally closed the case file, just how they really won the war, with the help of an unlikely police informer, would become a closely guarded secret and its exposure, the biggest legal scandal of our time. Lawyer X is the scandalous, true story of how a promising defence barrister from a privileged background broke all the rules - becoming both police informer and her client's lover - sharing their secrets and shaping the gangland war that led to sensational arrests and convictions. The story of how Nicola Gobbo became Lawyer X, and why, is a compelling study in desperation and determination. Lawyer X is the definitive story of Melbourne's gangland wars and its most glamorous and compelling central character, based on the ground-breaking work of investigative journalists Anthony Dowsley and Patrick Carlyon, who broke the story for the Herald Sun in 2014, and their five-year struggle to reveal the truth about the identity of Lawyer X. ...Show more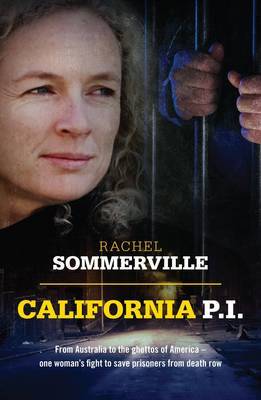 $29.99
AUD
Category: TRUE CRIME
Marquis is accused of involvement in the murder of a man from a rival neighbourhood. Darren has been found guilty of murdering a petrol station attendant. Charles has been charged with the murder of a homeless teenage girl. All of them are potentially facing the death penalty in California. Australian-b orn Rachel Sommerville is a private investigator whose job is to help lawyers convince a jury or appeal court to let these men live. Her search for the evidence that may stop the imposition of a death sentence takes her to some of the most disadvantaged neighbourhoods in the US. California P.I. is Sommerville's passionate account of the men whose lives she tries to save and of her journey from genteel, middle-class Adelaide to the ghettos and prisons of America. ...Show more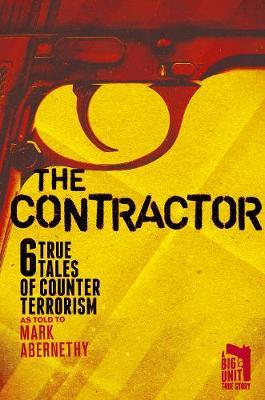 $19.99
AUD
Category: TRUE CRIME
'I fix things. I can build you a house or remodel your bathroom. I can also make bad situations - and bad people - disappear.'Meet Mike. Runs a building site, drives a ute, likes a beer, loves his nail-gun.But Mike is hiding in plain sight. When the Pentagon call him in as 'Big Unit', he's another kind of contractor - one as handy with a Colt M4 as he is with a Skilsaw, a man as accustomed to danger, death, and pain as he is to a hammer and nails.In six action-packed true stories we follow a man who left foreign intelligence for a life 'on the tools', only to discover there's too many dangerous scenarios and terrible people still out there. The good guys need a James Bond in Blundstones. They need The Contractor.Tradie. Spy. Big Unit.Follow Big Unit as he goes undercover to save a family trapped by an ISIS-run drug cartel in the seedy back streets of Northern Pakistan to terrorist-besieged Paris to a deadly game of cat-and-mouse with Australia's most wanted murderer.MORE PRAISE FOR THE CONTRACTOR ...Show more
$32.99
AUD
Category: TRUE CRIME
In 1907, Perth woman Alice Mitchell was arrested for the murder of five-month-old Ethel Booth. During the inquest and subsequent trial, the state's citizens were horrified to learn that at least 37 infants had died in Mitchell's care in the previous six years. It became clear that she had been running a 'baby farm', making a profit out of caring for the children of single mothers and other 'unfortunate women'.The Alice Mitchell murder trial gripped the city of Perth and the nation. This book retraces this infamous 'baby farm' tragedy, which led to legislative changes to protect children's welfare. ...Show more
$29.99
AUD
Category: TRUE CRIME
What would make a champion kickboxer and loving father turn to ice? A brutally honest and powerful memoir that is straight from the plot of Breaking Bad.
Witness
by Louise Milligan
$34.99
AUD
Category: TRUE CRIME
From the best-selling author of CARDINAL comes a searing examination of the power imbalance in our legal system - where exposing the truth is never guaranteed and, for victims, justice is often elusive. A masterful and deeply troubling expose, Witness is the culmination of almost five years' work for a ward-winning investigative journalist Louise Milligan. Charting the experiences of those who have the courage to come forward and face their abusers in high-profile child abuse and sexual assault cases, Milligan was profoundly shocked by what she found. During this time, the #MeToo movement changed the zeitgeist, but time and again during her investigations Milligan watched how witnesses were treated in the courtroom and listened to them afterwards as they relived the associated trauma. Then she was a witness herself in the trial of the decade, R v George Pell.She interviews high-profile members of the legal profession, including judges and prosecutors. And she speaks to the defence lawyers who have worked in these cases, discovering what they really think about victims and the process, and the impact that this has on their own lives. Milligan also reveals never-before-published court transcripts, laying bare the flaws that are ignored, and a court system that can be sexist, unfeeling and weighted towards the rich and powerful.Witness is a call for change. Milligan exposes the devastating reality of the Australian legal system where truth is never guaranteed and, for victims, justice is often elusive.  ...Show more
$24.99
AUD
Category: TRUE CRIME
Before she was a trauma cleaner, Sandra Pankhurst was many things: husband and father, drag queen, gender reassignment patient, sex worker, small businesswoman, trophy wife ...But as a little boy, raised in violence and excluded from the family home, she just wanted to belong. Now she believes her clien ts deserve no less.A woman who sleeps among garbage she has not put out for forty years. A man who bled quietly to death in his loungeroom. A woman who lives with rats, random debris and terrified delusion. The still life of a home vacated by accidental overdose.Sarah Krasnostein has watched the extraordinary Sandra Pankhurst bring order and care to these, the living and the dead - and the book she has written is equally extraordinary. Not just the compelling story of a fascinating life among lives of desperation, but an affirmation that, as isolated as we may feel, we are all in this together. ...Show more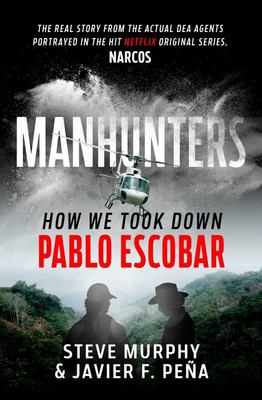 $35.00
AUD
Category: TRUE CRIME | Reading Level: near fine
The explosive memoir of the two legendary drug enforcement agents responsible for taking down Pablo Escobar and the subject of the hit Netflix series 'Narcos'. Javier Peña and Steve Murphy risked their lives hunting large and small drug traffickers in the decades they spent working for the US Drug Enfor cement Administration. But their biggest challenge was the hunt for Pablo Escobar in Colombia. The partners, who began their careers as small-town cops, have been immortalised in Netflix's 'Narcos', a fictionalised account of their hunt for Escobar. Now, for the first time, they tell the real story of how they brought down the world's first narco-terrorist and ended the reign of terror of the world's most wanted criminal. Manhunters takes you deep inside the inner workings of the Search Bloc, the joint Colombian-US task force that resulted in an intensive 18-month operation that tracked Escobar. Between July 1992 and December 1993, Peña and Murphy lived on the edge, setting up camp in Medellin at the Carlos Holguin Military Academy. There, they lived and worked with the Colombian authorities, hunting down a man thought to be untouchable. Their terrifying first-hand experience coupled with stories from the DEA's de-classified files on the search for Escobar forms the beating heart of Manhunters, a gripping account of how two determined and courageous agents risked everything to capture the world's most wanted man. Praise for Manhunters 'A riveting account of two brave DEA Agents who put their lives, along with their families' lives, on the line to fight the war on drugs. A must read on the take down of Pablo Escobar.' Joe Pistone, a.k.a. Donnie Brasco 'A fast-paced tale by two agents who had the inside track on bringing down the most wanted man in recent US history.' Bruce Porter, New York Times bestselling author of Blow 'Steve and Javier's experience on the front lines of the war on drugs over the last thirty years made them an invaluable source of information for a narrative of one of the most complex, poorly reported, and misunderstood chapters in our recent past.' Eric Newman, Executive Producer, 'Narcos' 'Manhunters grabs you from the first page and gives you a front-row seat into the harrowing hunt for the brutal narco trafficker Pablo Escobar. Two unlikely heroes recount their stories in a way that is both compelling and captivating.' Congresswoman Mary Bono 'A compelling read about the adventures of two true American law enforcement heroes who ultimately took on the world's first narco-terrorist, the world's most wanted criminal, the world's largest cocaine baron, Pablo Escobar, and won!' Barbara Comstock, former congresswoman   ...Show more
$34.99
AUD
Category: TRUE CRIME
Serial killings, child abductions, organised crime hits and domestic murders. This is the memoir of a homicide detective. Here I am: tall and broad, shaved head, had my nose broken three times fighting. Black suit, white shirt, the big city homicide detective. I've led investigations into serial killing s, child abductions, organised crime hits and domestic murders. But beneath the suit, I've got an Om symbol in the shape of a Buddha tattooed on my right bicep. It balances the tattoo on my left ribs: Better to die on your feet than live on your knees. That's how I choose to live my life.As a cop, I got paid to catch killers and I learned what doing it can cost you. It cost me marriages and friendships. It cost me my reputation. They tell you not to let a case get personal, but I think it has to. Each one has taken a piece out of me and added a piece, until there's only pieces. I catch killers - it's what I do. It's who I am.Gary Jubelin was one of Australia's most celebrated homicide detective, leading investigations into the disappearance of William Tyrrell, the serial killing of three Aboriginal children in Bowraville and the brutal gangland murder of Terry Falconer. During his 34-year career, former Detective Chief Inspector Jubelin also ran the crime scene following the Lindt Cafe siege, investigated the death of Caroline Byrne and recovered the body of Matthew Leveson. In 2020, Jubelin was found guilty of illicitly recording conversations during the Tyrrell investigation. This is his story. ...Show more
$19.99
AUD
Category: TRUE CRIME
San Pedro is Bolivia's most notorious prison. Small-time drug smuggler Thomas McFadden found himself on the inside. Marching Powder is the story of how he navigated this dark world of gangs, drugs and corruption to come out on top.Thomas found himself in a bizarre world, the prison reflecting all that i s wrong with South American society. Prisoners have to pay an entrance fee and buy their own cells (the alternative is to sleep outside and die of exposure), prisoners' wives and children often live inside too, high quality cocaine is manufactured and sold from the prison.Thomas ended up making a living by giving backpackers tours of the prison - he became a fixture on the backpacking circuit and was named in the Lonely Planet guide to Bolivia. When he was told that for a bribe of $5000 his sentence could be overturned, it was the many backpackers who'd passed through who sent him the money. Written by lawyer Rusty Young, Marching Powder - sometimes shocking, sometimes funny, is a riveting story of survival. ...Show more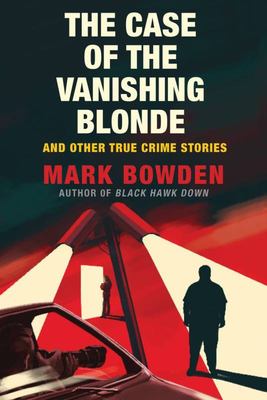 $29.99
AUD
Category: TRUE CRIME
From Mark Bowden, a 'master of narrative journalism' (New York Times), comes a true crime collection both deeply chilling and impossible to put down.